I'm in high gear getting ready for two exciting events this week in Nashville. The first is the Kings Chapel Parade of Homes tour located in Arrington, TN, which kicks off this Wednesday with a High Tea Blogger Event. Allison and I will spend Wednesday morning installing the Christmas tree I was asked to decorate for the million dollar French Provincial home built by Arnold Homes LLC.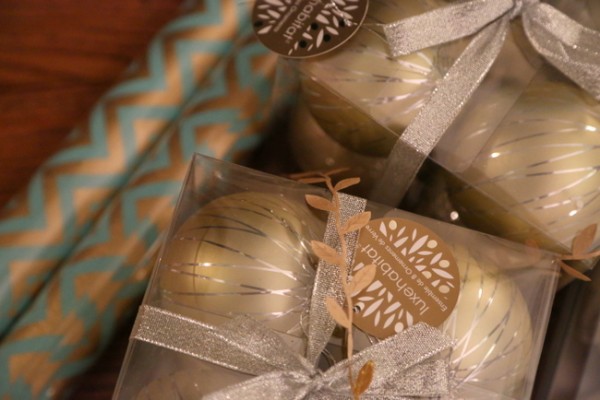 Along with the trees of three other DIY and Home bloggers, my Greek-themed Christmas tree will be auctioned off to raise money for the Make-A-Wish Foundation. The designer Parade of Homes will featured four beautiful homes with custom designer interiors full of great decorating ideas and trends.  The Parade homes are open from Dec 6-21, 2014 from 10 a.m. to 8 p.m. daily. It's located 30 minutes south of Nashville right outside Franklin, TN. Over the weekend, I used one of my own Christmas trees to do a "trial run" of the ornaments I've chosen for the tree to honor the wish of Joey, who has acute lymphocytic leukemia. His wish is to visit Athens, Greece and see the ancient ruins and churches there.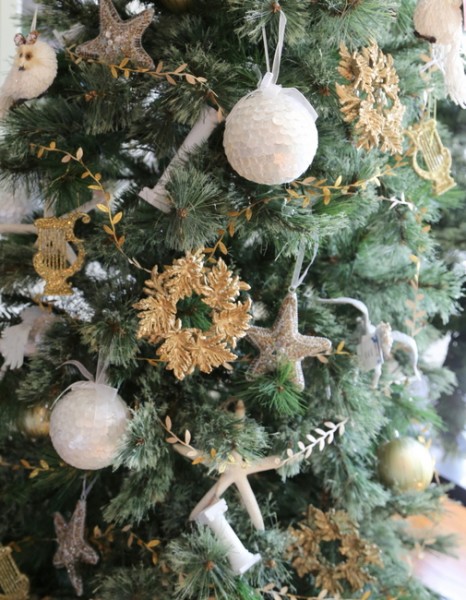 trial run for my Greek-inspired Christmas tree! 
Arnold Homes LLC provided $500 for ornaments to decorate the tree.  Balsam Hill donated the flocked, 9-foot tree you can find here.  Most of the ornaments came from Home Goods – they have an amazing assortment of holiday decorating items this year. I went to Michaels to get these wedding cake pillars (as some of my readers suggested!) to use as part of the Greek-inspired decor,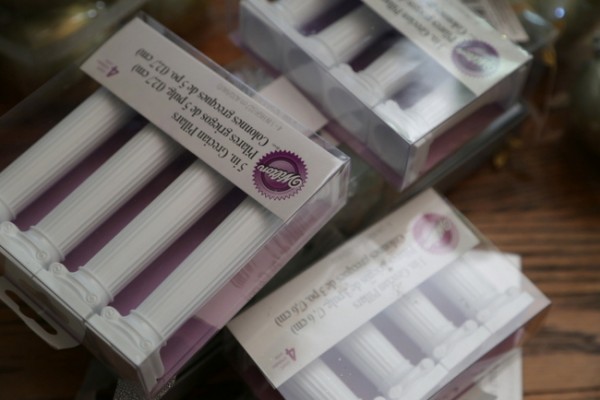 Grecian pillars from Michaels 
as well as a bunch of little chipboard boxes that I am wrapping with the gold and mint chevron paper I got from Home Goods to tuck into the tree branches.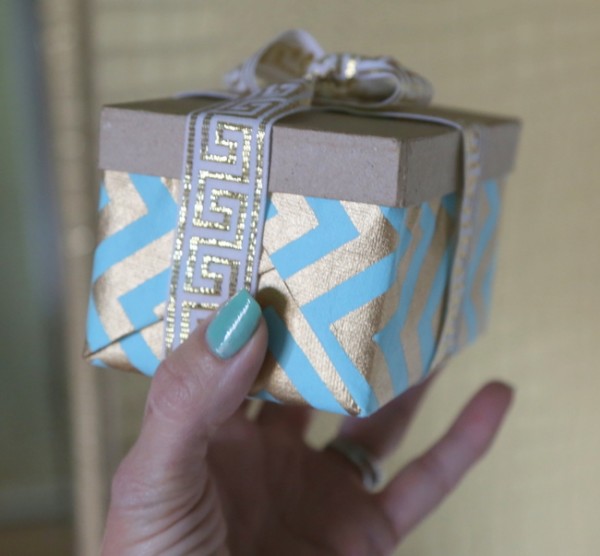 Greek key ribbon! 
Kirkland's gave me a $50 gift card to help, which is what I used to buy these golden harps for the tree: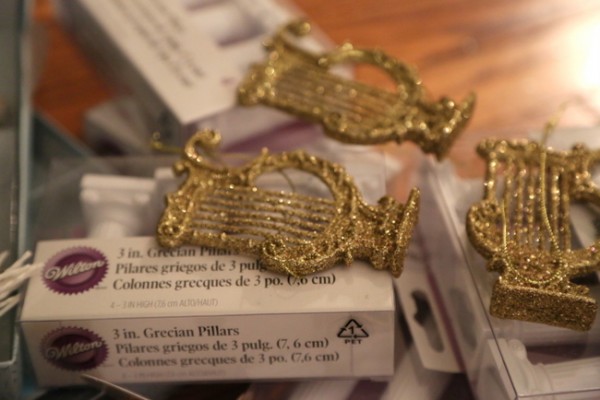 golden harp ornaments from Kirklands 
If you are a home blogger and want to attend the high tea for free on Wednesday at noon, there may still be a few seats left, so RSVP today.
Later this week, I will set up shop at A Vintage Affair at Haven Farms in Mt. Juliet (about 30 minutes east of Nashville) where I'll be offering curated vintage and vintage-inspired decor along with a handful of other talented vendors.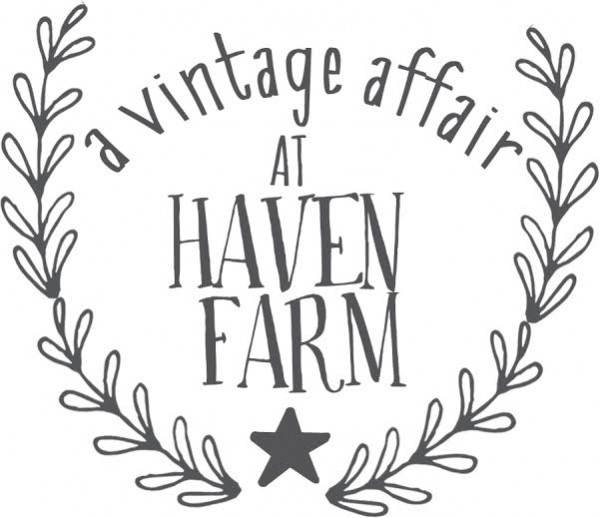 Vendors include JBS Mercantile, offering vintage, antique, and handmade goods and fresh holiday greens, Ruffled Linens, offering heirloom linen pillows, bedding, banners, and stockings, B Sullivan Calligraphy, offering art prints, stationary, and custom stamps, and Findings offering vintage re-purposed jewelry.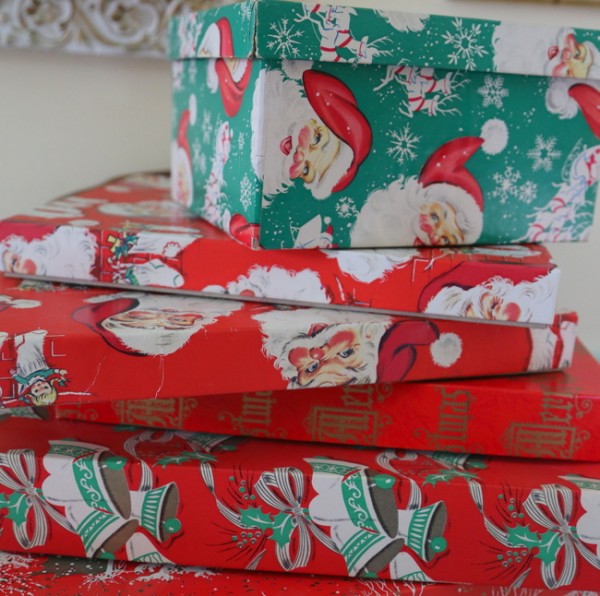 It'll be a great sale for gift shopping or maybe finding a special treasure for yourself!  I will be featuring vintage art, lighting, and tabletop decor that I curated just for A Vintage Affair at Haven Farms.  Here is a sampling of items you'll find: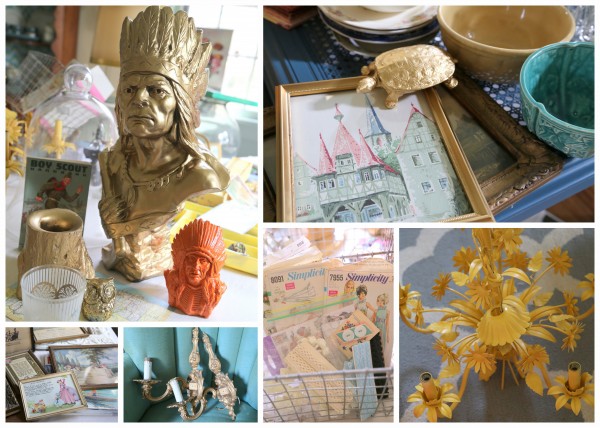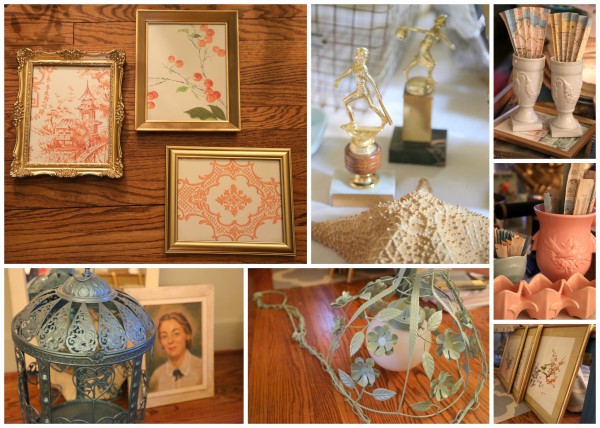 A Vintage Affair at Haven Farms takes place this Saturday, December 6, 2014 from 9-4 at 1814 Tate Lane, Mt. Juliet, TN 37122. There's a special Preview Party on Friday, December 5 from 6-9 p.m.  Limited tickets are available for the Preview Party for $10 – click here to order tickets. Shopping on Saturday is completely free and open to all! I'd love to see you there, and my new staging book for professionals, Psychological Staging, will also be available!
Please share this post with your friends in the middle Tennessee area.  Let me know if you plan on attending either the Kings Chapel Parade of Homes or A Vintage Affair at Haven Farms!