I'm really excited about a fun project I'll be working on over the next month. I'm decorating a Christmas tree at a Nashville area Designer Parade of Homes.
The cool part?  I'm decorating a tree that will auctioned off to benefit the Make-A-Wish Foundation.  Three other southern bloggers will participate with me and decorate Christmas trees in different homes:  Kari Ann from Thistlewood Farms, Leslie from Chaotically Creative, and Jenna from Rain on a Tin Roof.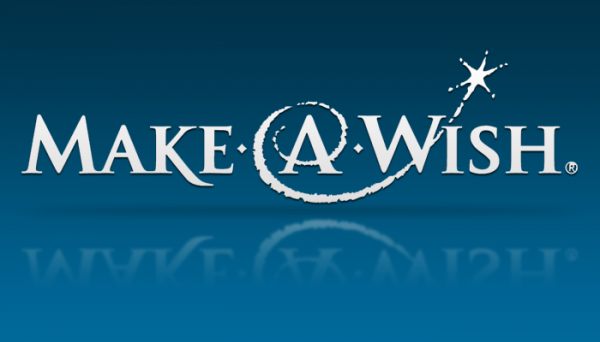 The Make-A-Wish Foundation grants wishes to children with life-threatening medical conditions. The specific wishes of a few local children are to be the inspirations for each of our trees. My Make-A-Wish tree is inspired by Joey, who has acute lymphocytic leukemia. His wish is to visit Athens, Greece and see the ancient ruins and churches there. I'm betting he's a big fan of the Percy Jackson book series (at least that's what my kids are guessing). I want it to be an elegant tree that will attract bids for Make-A-Wish, but still capture the essence of Joey's special wish. I've been putting together some ideas on an inspiration board to help me make a plan for the tree: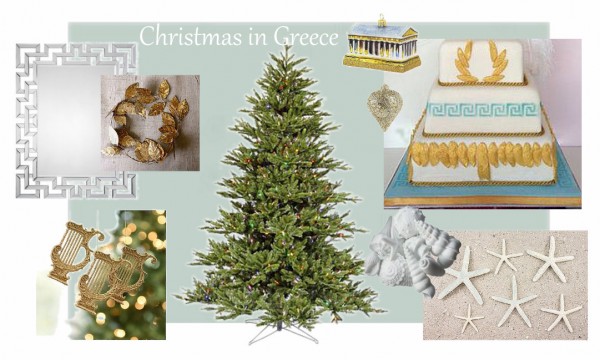 I've never been to Greece, and really don't know very much about the country!  So I'm asking for your help.  At this point, I'm leaning toward a gold, off-white, and seaglass color scheme.  I want to incorporate seashells, gold laurel crowns, and greek key symbols (maybe in a ribbon garland).  I'm having a hard time finding any ornaments that look like columns or ancient ruins!!! Do you have any suggestions to help me make this tree theme a success?  Any ideas are welcomed (I am begging you here, really).  Please share your ideas and anywhere I might find such ornaments in the comments below!