Although I love to send vintage or vintage-inspired Valentine's Day cards, these I made from paint color sample chips are a lot of fun to make and send!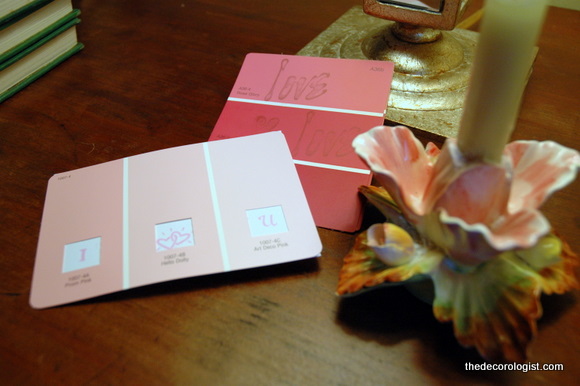 As a Nashville Color Consultant, I've got stacks of these paint chips on my desk that I have gathered for different client projects. It's a pity to throw them away, right? The paint swatches with the holes work great – just glue card stock to the back and stamp in the white spaces that show through. You can get a million different decorative stamps and ink at Michael's. I got the idea from Vanessa over at Silly Eagle Books. This is a great creative craft for kids and grown-ups.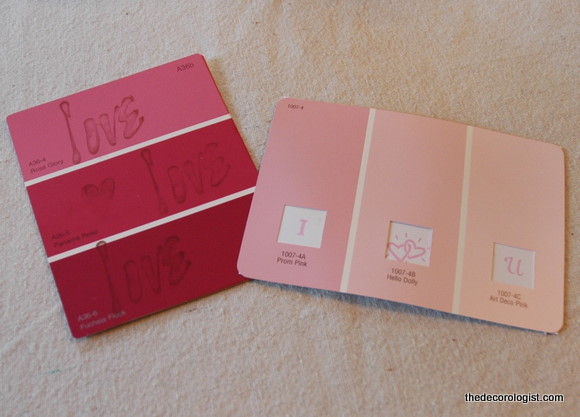 Aren't they cute? I have more ideas for recycling these paint sample swatches on this Pinterest board, so check it out!