You may not believe this about me, but I really do like to keep things simple whenever possible.  That's why I like fresh decorating ideas for fall decorating that don't require master carving skills or advanced crafting experience.  Here are my 5 favorite ideas for decorating pumpkins this fall:
1.  Painting patterns like chevrons and the "dipped" look.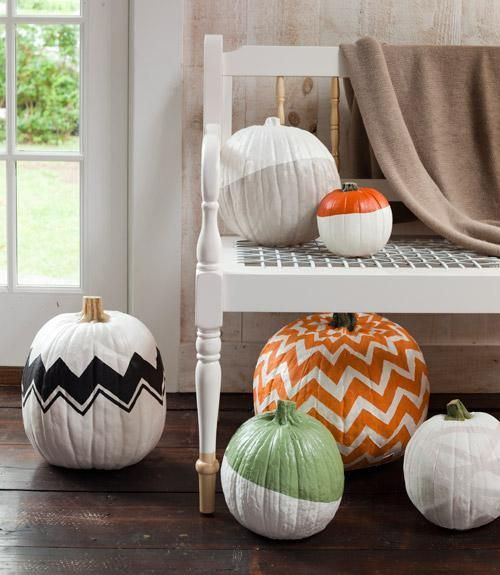 2. Decoupaging pumpkins with book pages, wrapping paper, or printed napkins.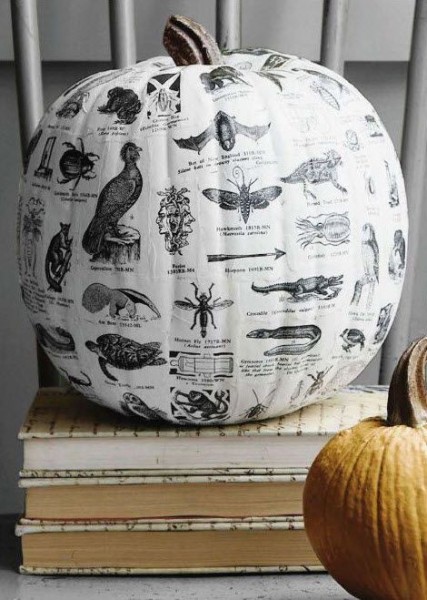 3. Decoupaging pumpkins with leaves.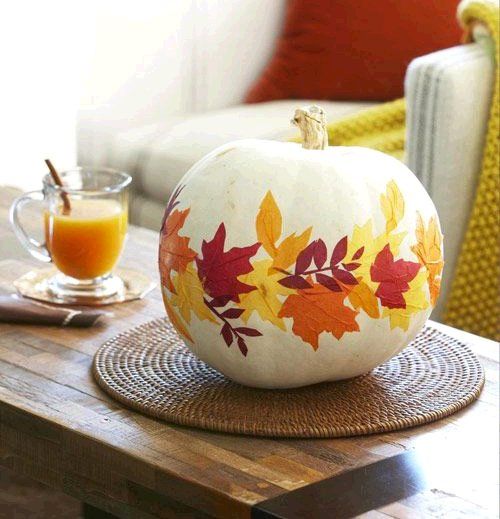 4. Drawing on pumpkins with a Sharpie.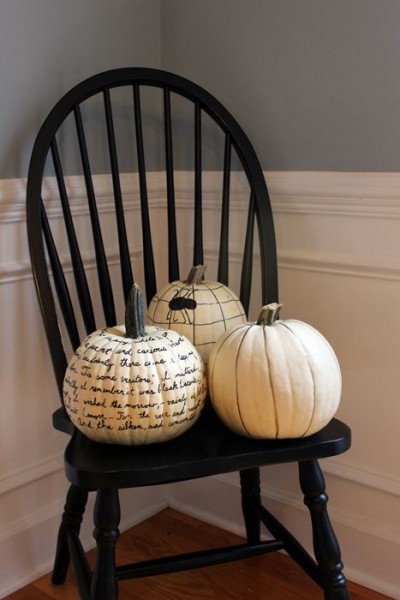 5.  Spray-painting with metallics plus decoupage.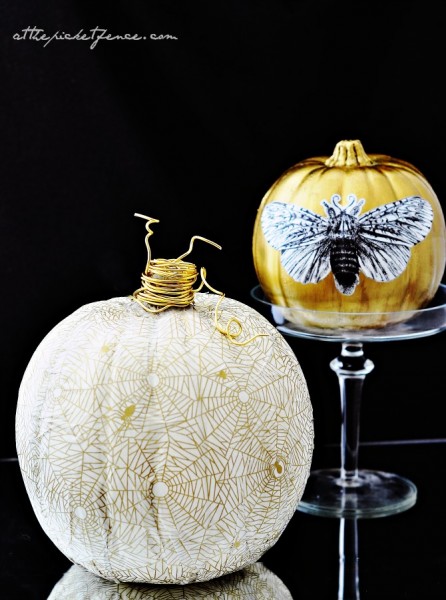 I'm trying desperately to get into the season, but it's not easy to come home from a beach vacation with a killer tan and have to cover it up with sweaters and long pants!  But alas, I've got to gear up for a fall party for my daughter's 8th grade class this weekend, and I need to get working on some pumpkins.  Do you have any other favorite (and easy) pumpkin decorating ideas?