Here's the deal:  I almost overdosed on Halloween several years ago.  I hosted a Twilight-themed cooking club the beginning of October one year, which meant I spooked up the house in a major way in mid-September.  So it was like living in a haunted house for six weeks. Ever since, I have a hard time getting in the spirit of Halloween decorating.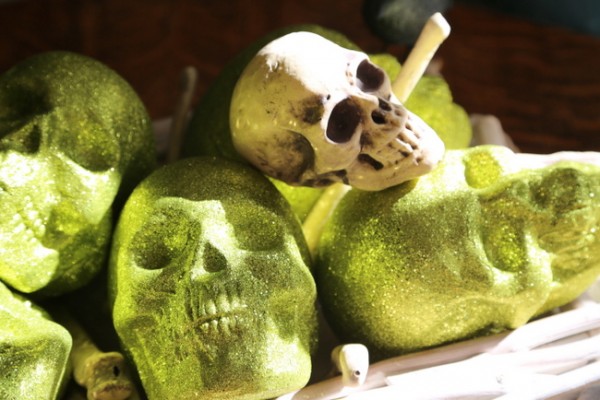 But I have children.  Children who want decorations for every holiday.  And not happy pumpkins and such.  For Halloween they want SCARY.  Sigh.  My youngest and I spent Sunday afternoon dragging out the Halloween decorations from the attic.  I agreed to a few vignettes, and that's it!   Mainly, the dining room table: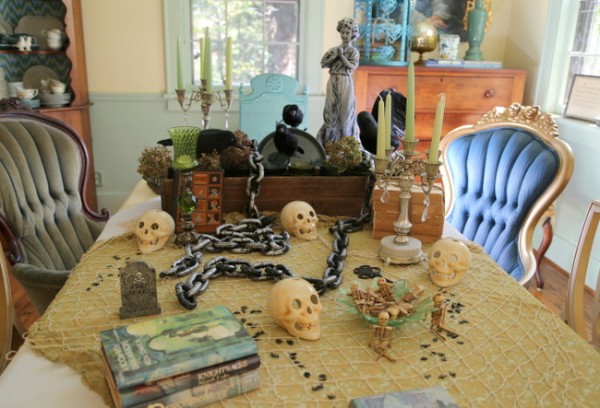 Whatever the holiday, I like to use things I already have and incorporate the seasonal decorations into that. The statue and candelabras were already in the dining room.  The skulls and chains were not.  You can get your own creepy skulls and bones here.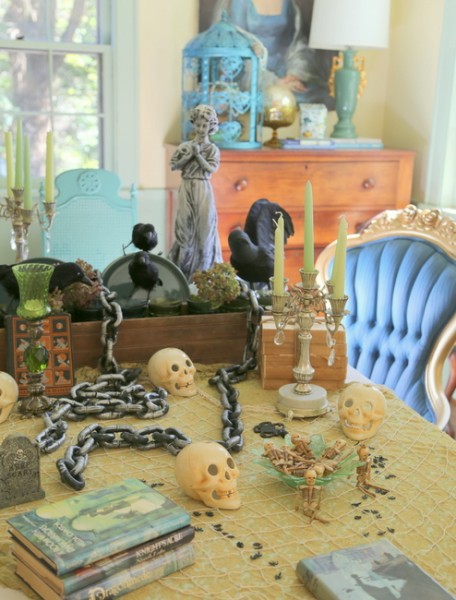 Old lace and faded fabric can be creepy, especially when fake ants are running across them.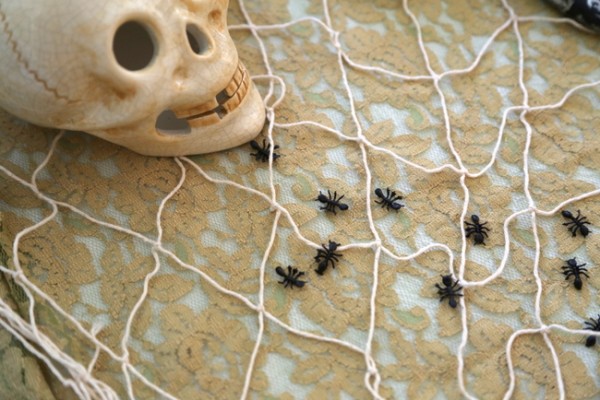 I like the effect of a set table that has been taken over by black crows and other creepy creatures.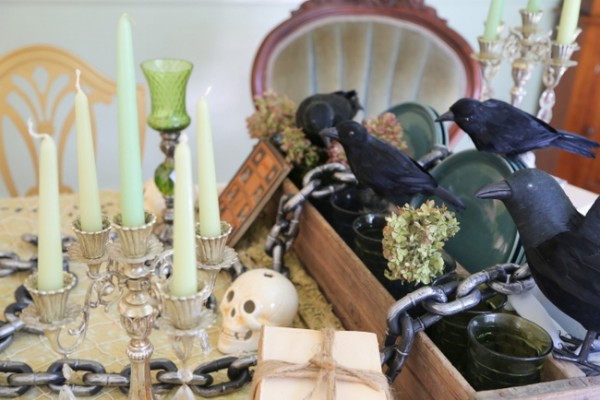 And of course, I always find a way to incorporate vintage books into my decor, even when it's Halloween.  I've got a stack of creepy titles like this one: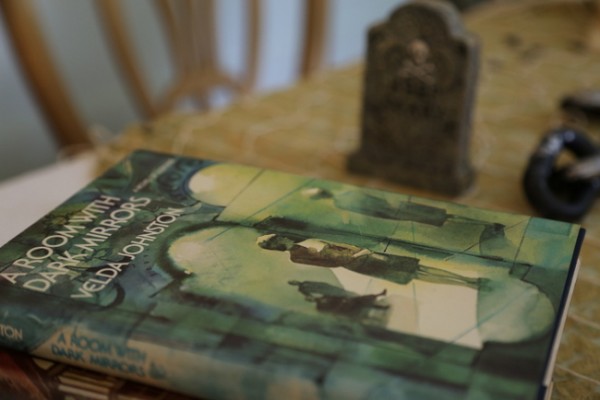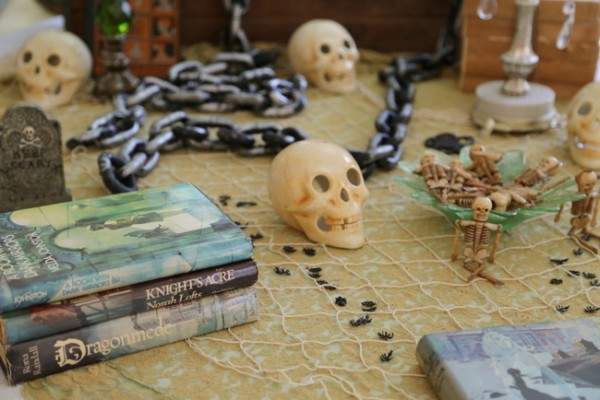 I also made a little stack of bones and skulls for the entry table, just to set the tone as you enter.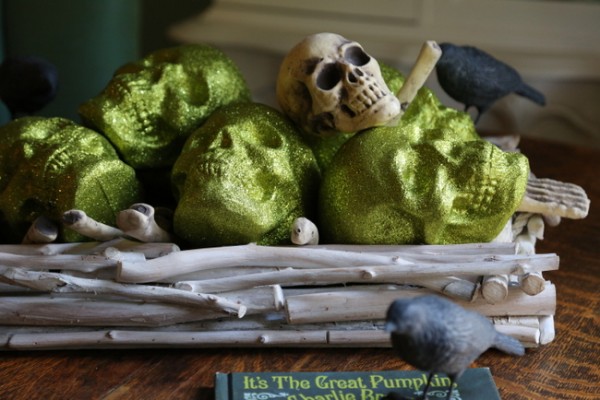 get your own glitter skulls here 
Another example of how trays are so good for corralling things.  Even bones.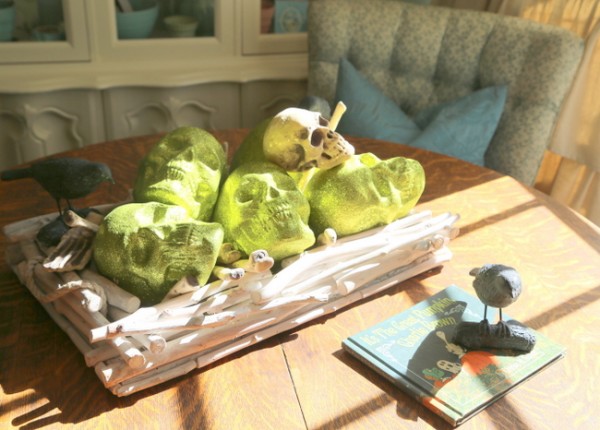 So, I did it for the children.  Score a point towards my "fun mom" status.  Do you decorate scary for Halloween, or do you just hate that?