Rather than using ribbon on my Christmas gifts, this year I'm using inexpensive crepe paper.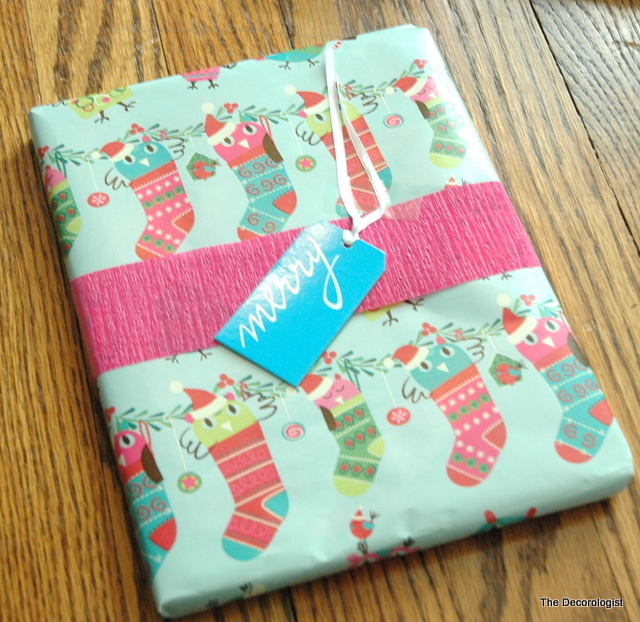 I like the width and the fun texture of the crepe paper.  I bought a huge roll for about $3 from Target.  Super-easy to dress up even a plain white shirt box.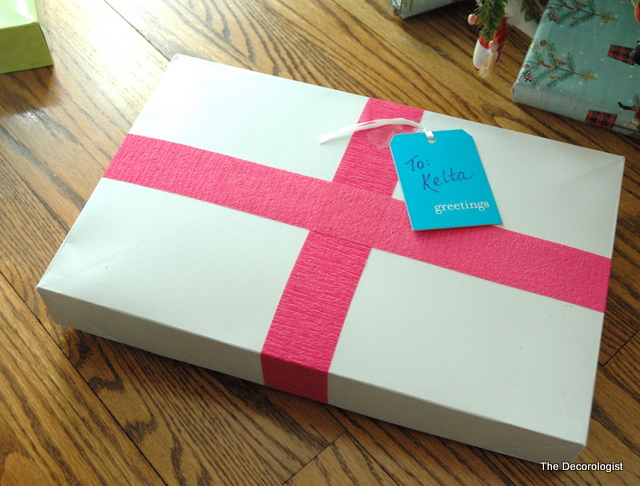 I've gotten tired of all the crushed bows from stacking gifts on top of one another.  No problem with this crepe paper alternative.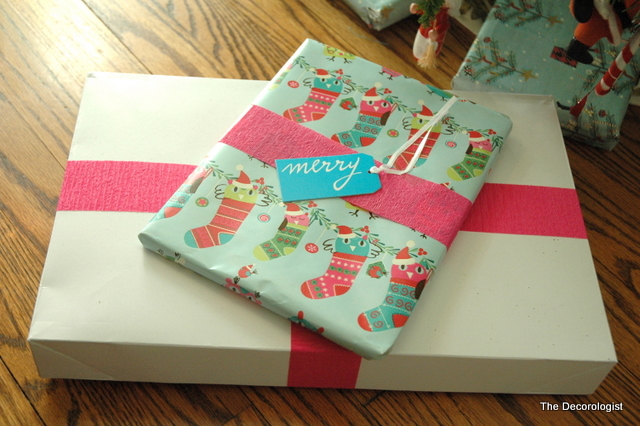 Do you have any easy gift wrapping ideas to share this Christmas?