Decorating with books – one of my favorite things!  So I had to attempt a Christmas centerpiece of a bookish nature.  I started with a white cake stand and a big stack of books.  A few decorations and a bag of mica snow later, this is what I came up with: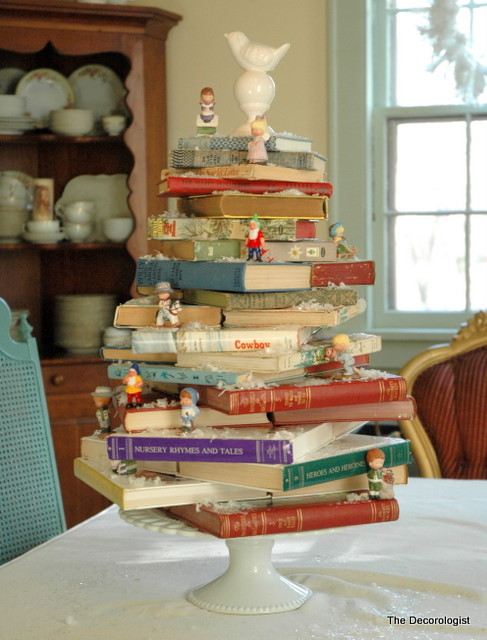 I used small porcelain figurines to decorate my book tree and topped it with a porcelain bird.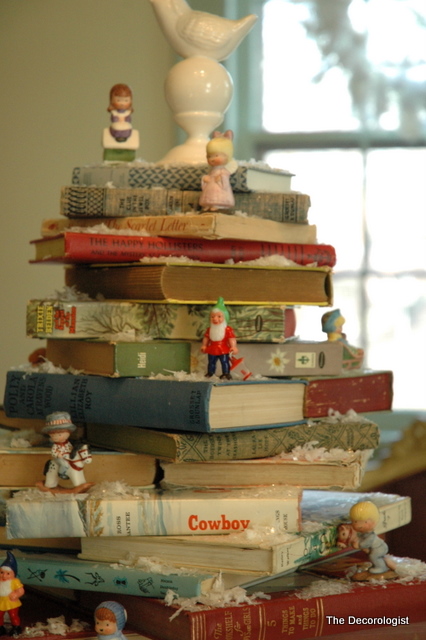 This photo was my inspiration.  My decorator friend, Linda Holt of New Light Redesign, posted it on my FaceBook wall and I KNEW I had to make a version of this!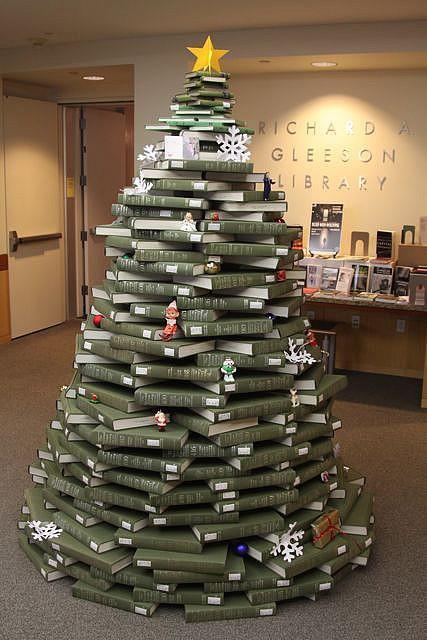 I decided to do a tabletop version, although I feel quite sure I have enough books to put together one as large as the one above.  The problem is floorspace – where would I put it?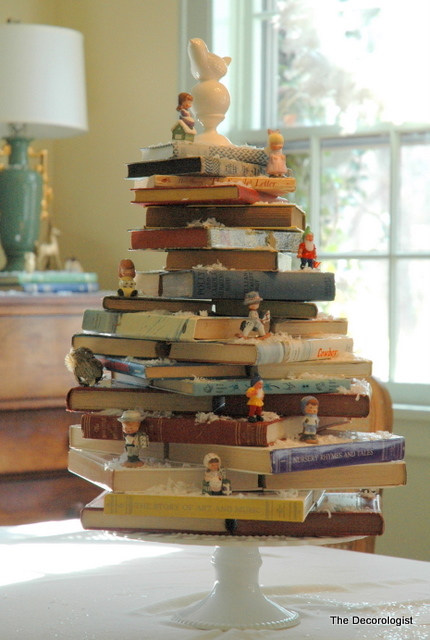 Ahh, there's always next year . . .  By the way, there's a lot of fun stuff that is shared via The Decorologist's FaceBook page.  Why not come over and "Like"?