Today I'm opening my door to give you a tour of my home at Christmas.  I'm not big on traditional Christmas color schemes, so get ready a heavy dose of pink and gold!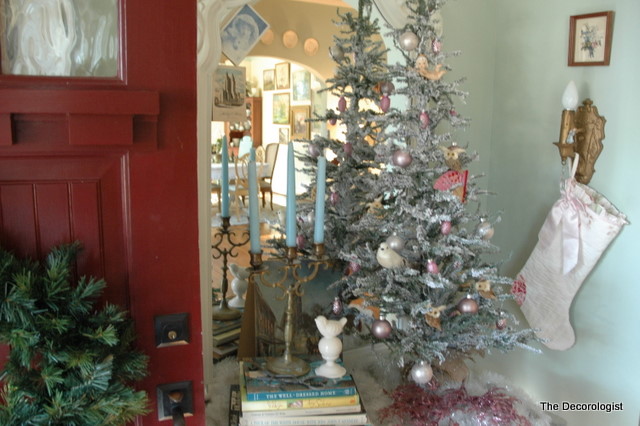 Upon entering we do have a rather large and traditional tree in our front window, filled with family and vintage ornaments.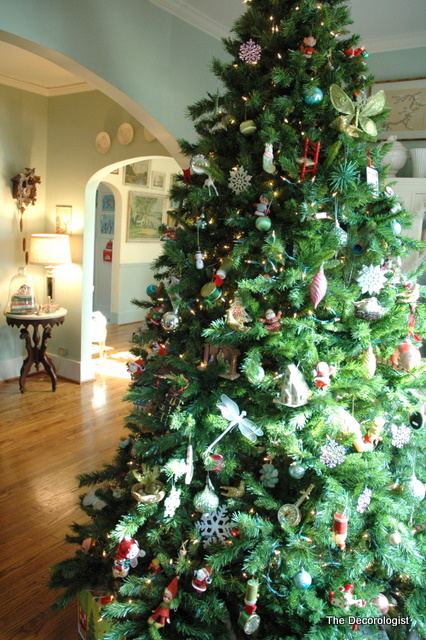 Yay, me!   I've even gotten a fair amount of presents already wrapped and under the tree!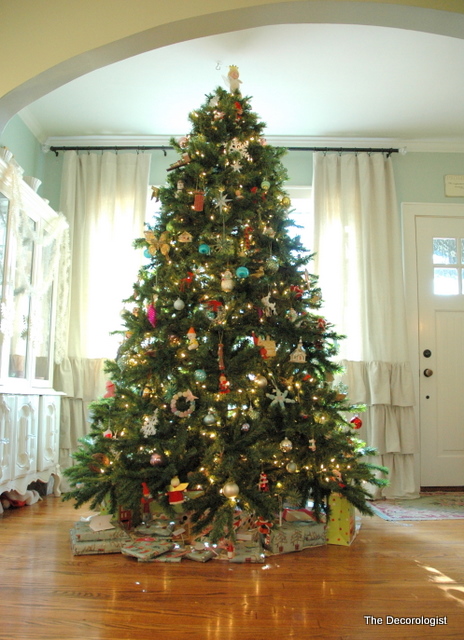 This is my living room and fireplace mantel: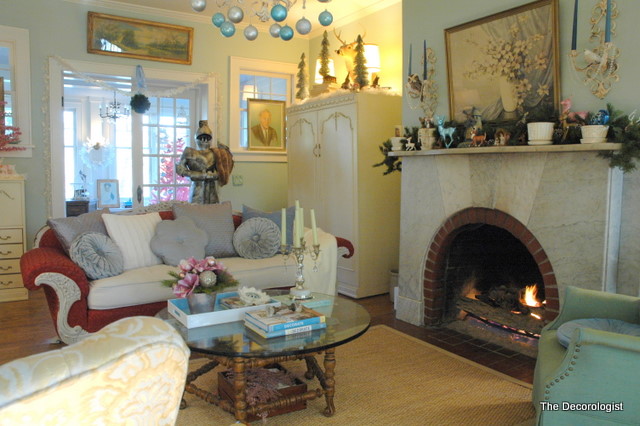 I love this pink floral arrangement I found a TJ Maxx  a few years back.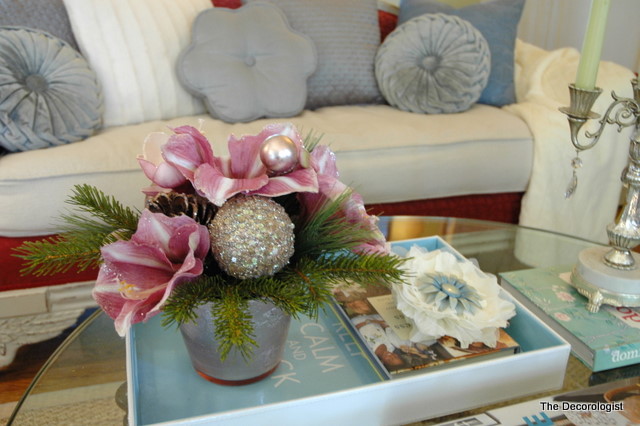 I've been collecting vintage deer for years and love to display some of them on my mantel.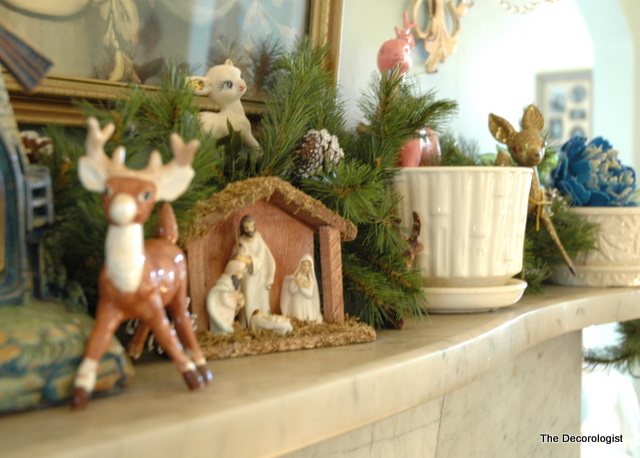 They also seem to find their way to other vignettes about the house.  🙂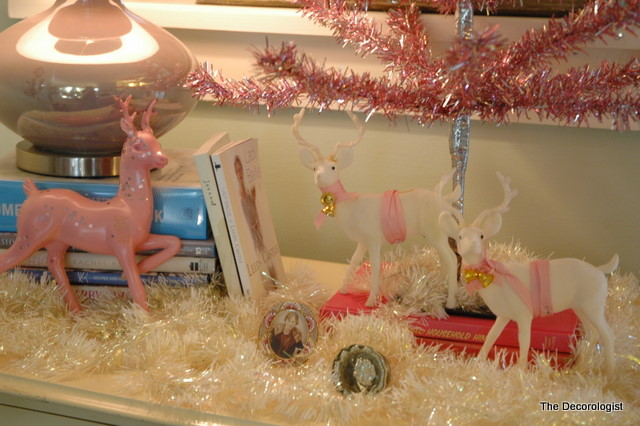 I even have a large reindeer that my mom bought from a store display when a hardware store closed in the 1980's.  Do things from the 80's count as vintage now???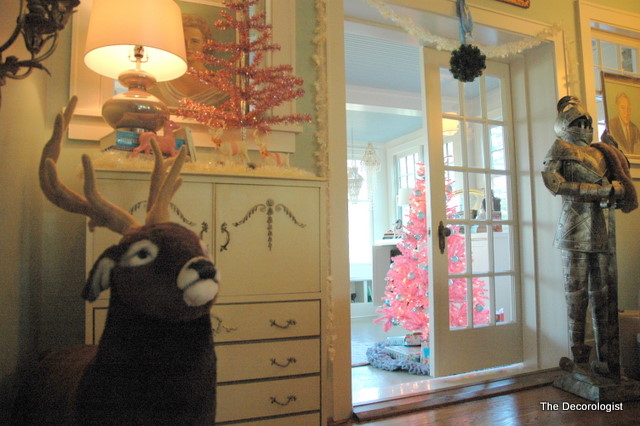 I really love pastels paired with vintage gold.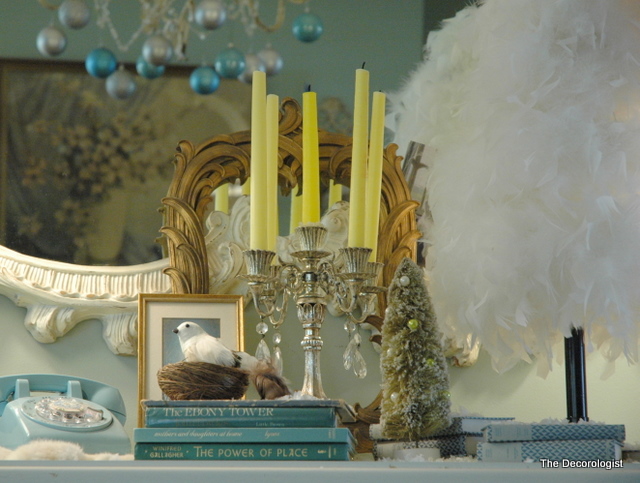 I love to use large vintage mirrors to reflect other pretty parts of a room.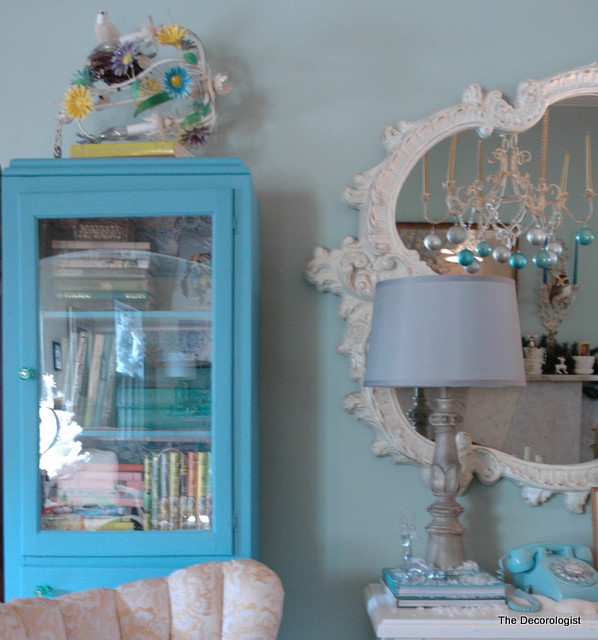 Here's my pink tree, of course!  I've only had this one a couple of years – found it at Big Lots.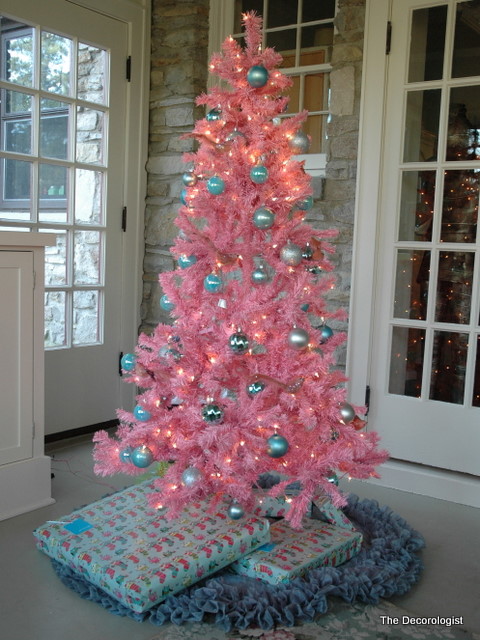 I found about 10 of these pink bird ornaments while antiqueing with a friend last week!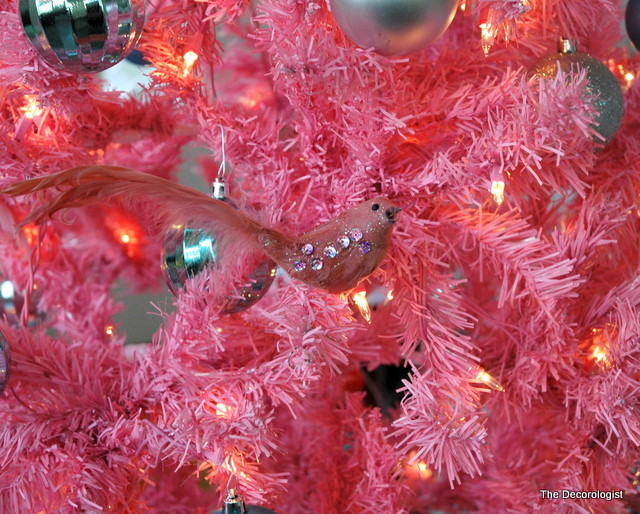 This is my dining room this Christmas.  In the past, I have set the table with the Christmas Lenox my uncle has given to me over the years.  This year, my table has a simple forest vignette and the Lenox Christmas plates are stacked there informally.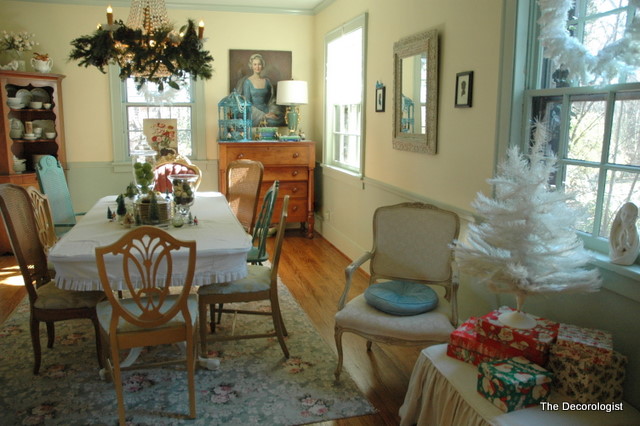 This is small vintage tree I've had for some time.  I found the vintage gift boxes for a song at an estate sale years back.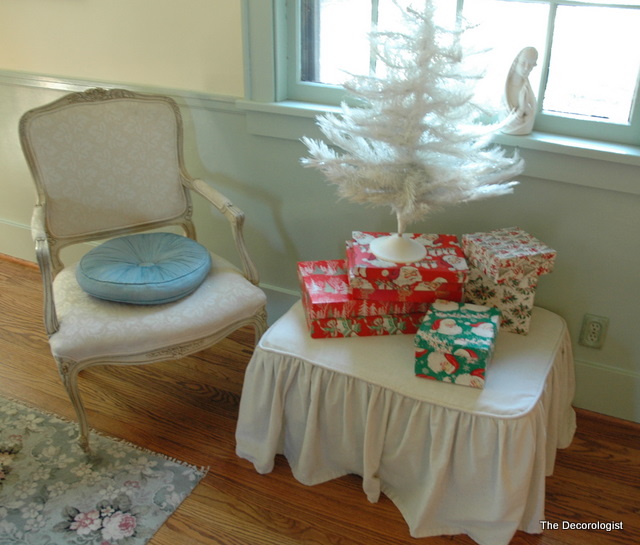 Here's the back corner of the room with a winter vignette in turquoise, green, and gold.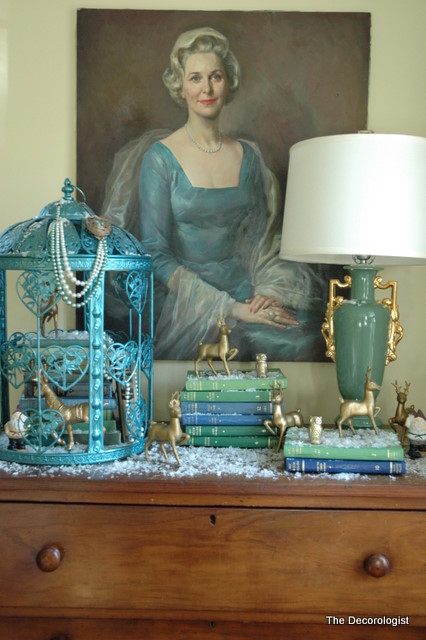 I love using mica snowflakes to create a wintery scene like this one!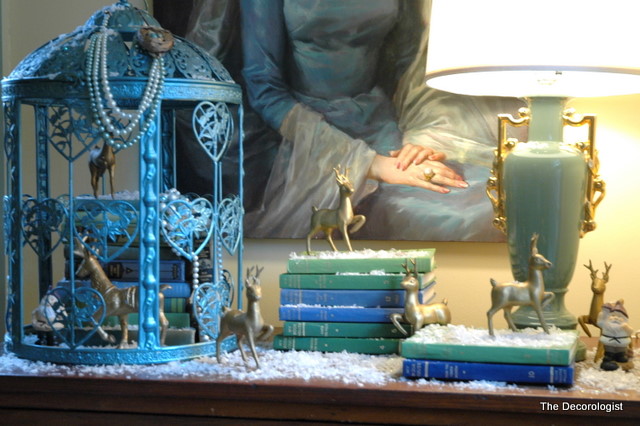 And of course, I have to include a stack or two of vintage books!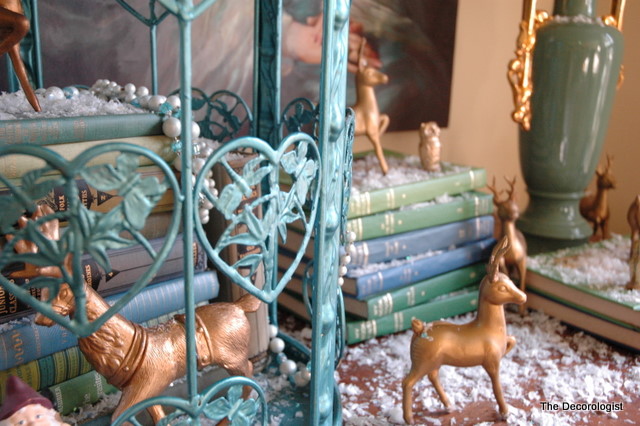 I have several old winter landscapes I prop here and there at this time of year.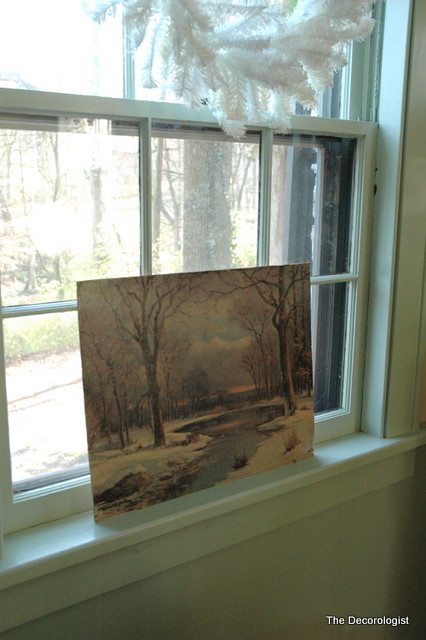 I hope you enjoyed the tour!  I have one other special Christmas "decoration" that I created, but I am saving that to show you later this week.  Stay tuned!