Do you have a theme for your Christmas tree?  Since many people have more than one tree for Christmas, I think more and more are choosing to "theme up" at least one of their trees.   What's more natural than a bird-themed tree?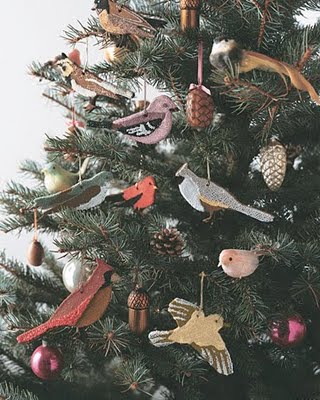 source
 If you love the sea and all things beachy, this Christmas tree just might float your boat.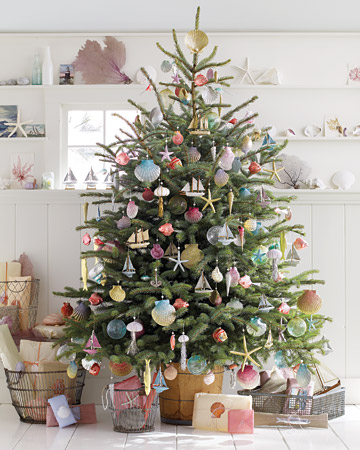 Tick-tock, Father Time, and all that.  This tree of clocks boasts an unconventional color scheme of purple and metallic gold.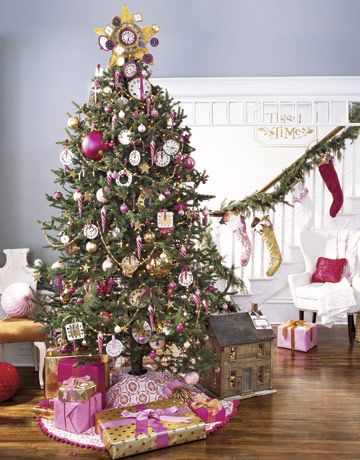 Old-fashioned yet fresh and new – a candy theme is a fun and kid-friendly way to go with decorating the Christmas tree.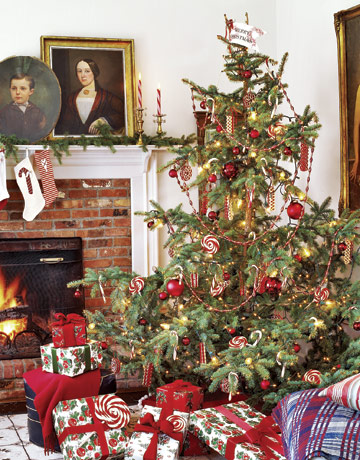 My mother-in-law collects angels.  She should totally do a heavenly tree like this one – all stars and angels!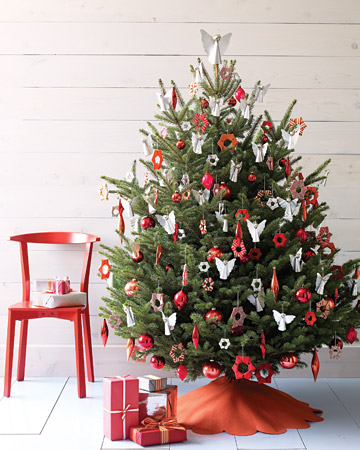 If you really want to give them something to talk about around the watercooler,  decorate your office Christmas tree with colorful office supplies!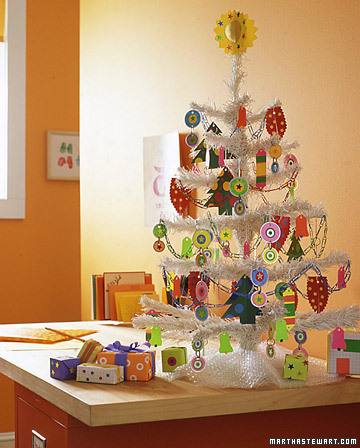 | | |
| --- | --- |
| | For the literary lover:  a tree decked out in all kinds of letters and fonts. |
I've certainly never seen an Asian-themed Christmas tree, I must say I love it!  A bonsai tree, even!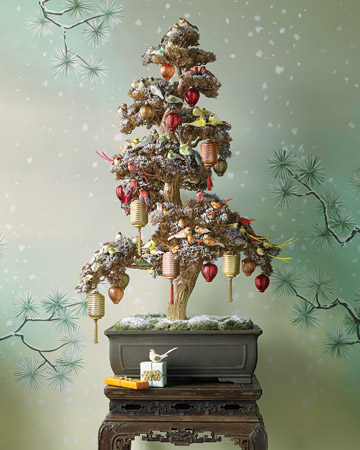 | | |
| --- | --- |
| Why not have a Christmas tree in the kitchen?  Better yet, have a kitchen-themed Christmas tree in the kitchen.  Trim it with miniature kitchen utensils, fruit, nuts, and food-related items.  My friend Tisha has just such a tree in her kitchen every year. | |
I love the natural look of this Christmas tree.  Adorned with nametags and old photographs, it kinda reminds me of that famous Horton Christmas Tree on "Days of our Lives" that has all the ball ornaments with family members' names painted on each one.  Please tell me somebody knows what I'm talking about.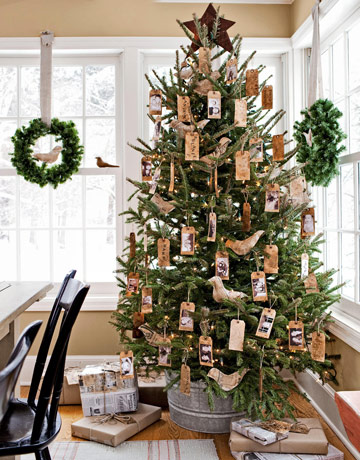 If you love retro or just love the color pink, this tree would probably suit you perfectly.  I know it would suit me!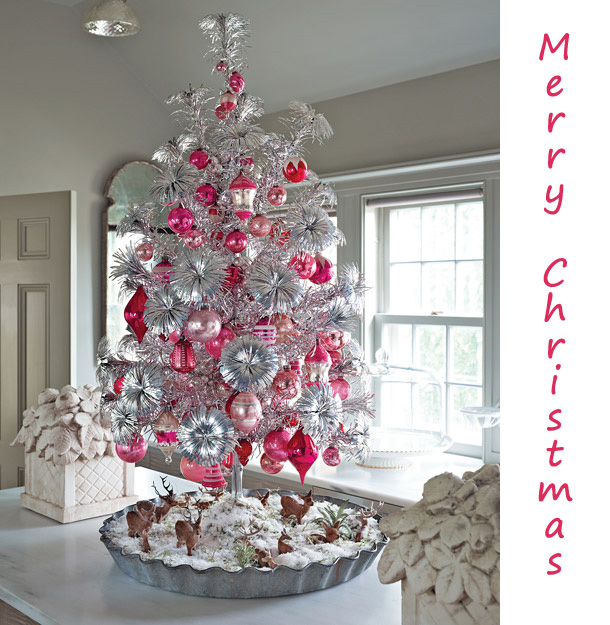 source 
What do you want to bet that the lady of the house is a gardener?  Creating a themed Christmas tree is a fun way to display your collections or showcase your passion.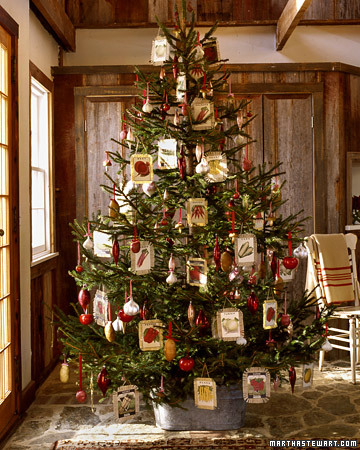 So, are you pro-theme or anti-theme?  I'll be giving you a tour of my house all decked out for Christmas as soon as I get a sunny day to take some decent photos.  Can you guess the overall theme of my Christmas decorating?  No fair if you've seen it before!