As many of you may know, I did not go to design school. I was a school psychologist for a decade before I changed course to pursue my love affair with houses.  The learning curve was steep and let's face it – designers aren't eager to share their sources.

All these years later, there is still so much for me to learn. Having great sources makes a huge impact as to the value I can provide to my clients, so I always keep my open for good ones. They aren't easy to find, my friends.
Until now.
Laurel Bern has been in the design biz in New York for 25 years. She's only been blogging a couple of years, but she's making big waves in the blogosphere. She's an incredibly engaging writer with an acerbic wit. I don't have the guts to say what Laurel does! Like this post she wrote: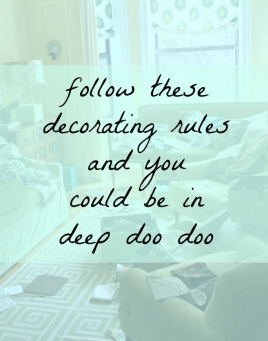 So Laurel launched "Laurel's Rolodex" a couple of months ago, and I knew I had to have it. Wait, if you are under 40 – you may not know what a "rolodex" is:

Laurel's Rolodex is a downloadable PDF chocked full of design sources I had never even heard of. Everybody "in the business" needs this guide. Many of the sources are available to the trade only, but I think that the rolodex info about retail sources would be helpful to many homeowners who aren't pros, as well.  As part of the purchase, Laurel is including a lifetime of updates – which means that when she finds new sources, she will add them and send us the updates!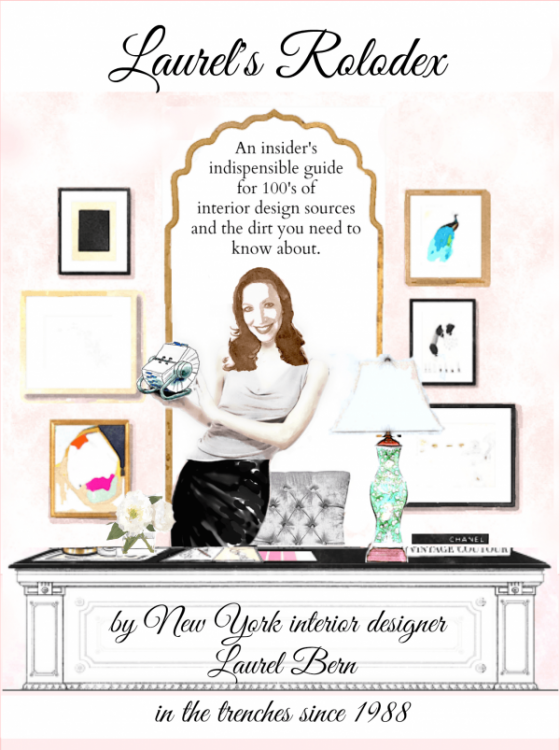 THIS IS NOT A SPONSORED POST. This really is a great product that can help a lot of stagers, decorators, and designers, so you're welcome!!!
What's pretty cool is that you can tell at a glance the price points of vendors (low to high) and whether or not they are to-the-trade-only or retail. That's because Laurel marks her hundreds of entries with special codes. She tells you which vendors are her favorites, as well as the ones that are not "designer-friendly" (thank you, Laurel!).
And you can just go to the section about specific types of items you are looking for (rugs, lighting, bedding, etc.) and find vendors for those quickly.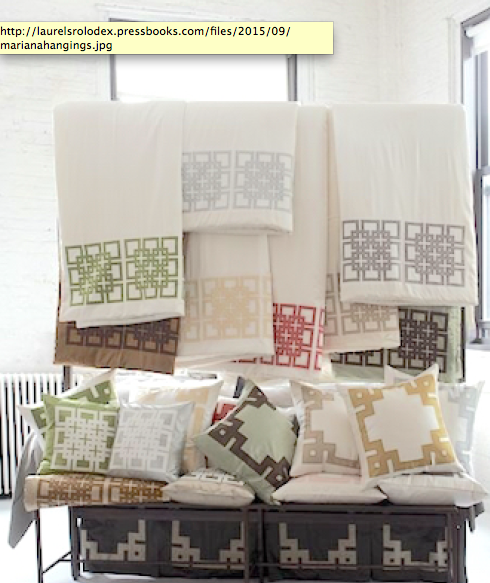 Ooh – and there's a bonus chapter that explains her trick to finding the source of anything you find in a retail store. That is definitely something I need and intend to use!
In our line of business, it's pretty obvious that self-promotion is all part of it. Sometimes I feel like I am just bragging on myself all the time; afterall, it's a necessary part of marketing my services and products to the public.
But I have to tell you, it feels good to brag about someone else's great idea and product, and Laurel's Rolodex is worth bragging about. One of my goals for next week is to establish accounts with a few vendors from Laurel's list, which will improve offerings for my clients!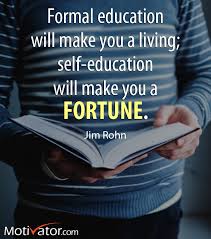 Keep learning and have a great weekend, my friends!