Wondering about the 2016 real estate market? Now that the holidays have past, this is the time of year that many people consider putting their home on the market to sell. I've been home staging for over a dozen years, and now my focus is on training other professional home stagers. Because I focus on results, it's crucial that I stay up-to-date on the trends and statistics of the current real estate market.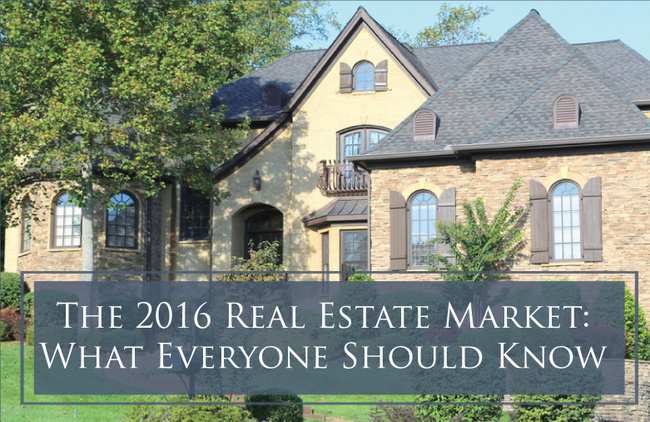 Here's what I know, and what YOU should know about the current state of things in the world of real estate.
1) House prices will continue to rise in the 2016 real estate market.
According to Mark Zandl's article in last week's Washington Post, home prices have been moving steadily higher since the housing bust hit bottom 4 years ago and 2016 should post another modest gain of about $4,000 to $7,000 for most properties. It's possible that home prices across the country could reach close to the all-time peaks since the housing bubble 10 years ago.
Jonathan Smoke in Realtor.com states, "2016 is shaping up to be the best year in recent memory to sell. Supply remains very tight, so inventory is moving faster. Given the forecast that price appreciation will slow in 2016 to a more normal rate of growth, delaying will not produce substantially higher values." We know from history that early spring is the optimal time of the year to put a home on the market, so preparing to do so now will put home sellers at an advantage.

exterior paint colors by The Decorologist
2) First-time buyers are in a good position to purchase.
Even though buyers will have to deal with higher prices and lower inventory, there should be lower mortgage costs and easier credit. The Federal Housing Administration (FHA) reduced its fees for those seeking a mortgage last year, and will likely further reduce them as finances continue to improve in 2016. Fannie Mae and Freddie Mac are also trying to lower credit costs for potential buyers. "The credit scores that borrowers need to get a loan are still very high by historical standards, but they have finally begun to normalize," writes Zandl.
3) Renters are at a disadvantage in the 2016 real estate market.
While the 2016 real estate market is great for sellers, real estate agents, and landlords, it's not so rosy for renters. Rents are increasing, while supply is limited. Not good news for those who rent this year. Smoke says that, due to high rent, it is more affordable to buy in more than 3/4 of the U.S.
4) Certain remodeling projects and upgrades are better return on investments than others.
According to RealtorMag.com, the best remodeling projects and upgrades you can do to help sell a home include a new roof and hardwood flooring:

Perhaps it's surprising that some of the remodeling projects that are very appealing to buyers don't always mean the seller recoups the money they put into the project. While kitchen and bath upgrades may help a home sell more quickly and trump its competition, that doesn't mean necessarily mean that the home will sell for more money.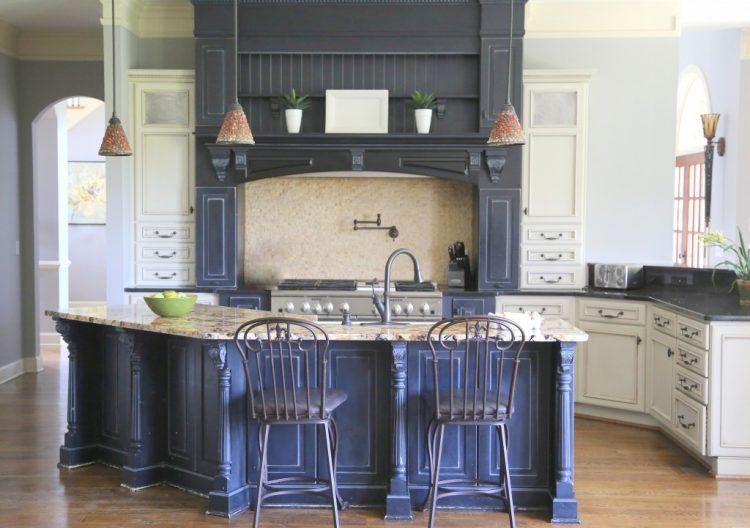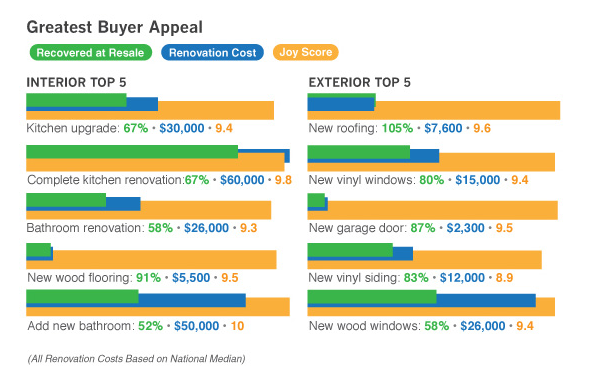 The study found that the projects that brought the homeowner (the seller) joy (in terms of satisfaction with the result) included a new bathroom, kitchen renovation, new siding (like LP SmartSide), new master suite, new front door, and hardwood flooring. So, if you are planning on living in your home a while longer, it's not a bad idea at all to undertake one of those projects, even if you only recoup a portion of what you spend when you go to sell in the future. Because of the joy, y'all.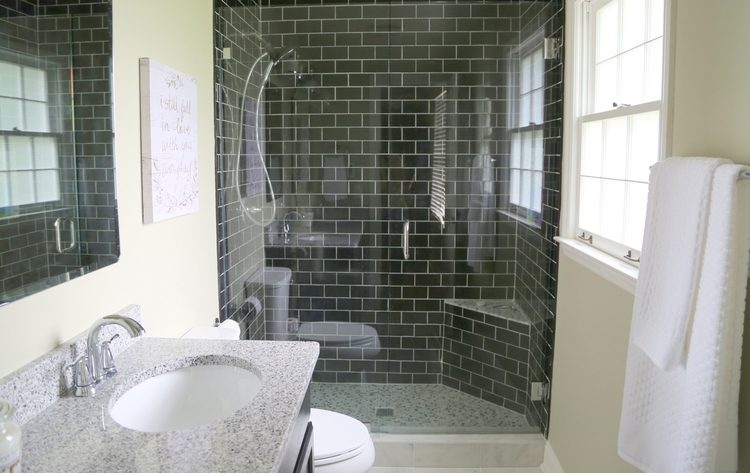 bathroom redesign by The Decorologist 
5) Home Staging increases money in the pockets of both homesellers and real estate professionals.
According to the National Realtors Association, real estate agents are increasingly banking on home staging as part of their marketing plans. Among sellers' agents, 34% have ALL their listed homes staged, while 13% have only their "difficult to sell" homes staged. Higher end homes are most frequently expected to be staged by buyers. More and more brokerages have in-house or local go-to professional stagers that their agents can rely on for consistent quality results.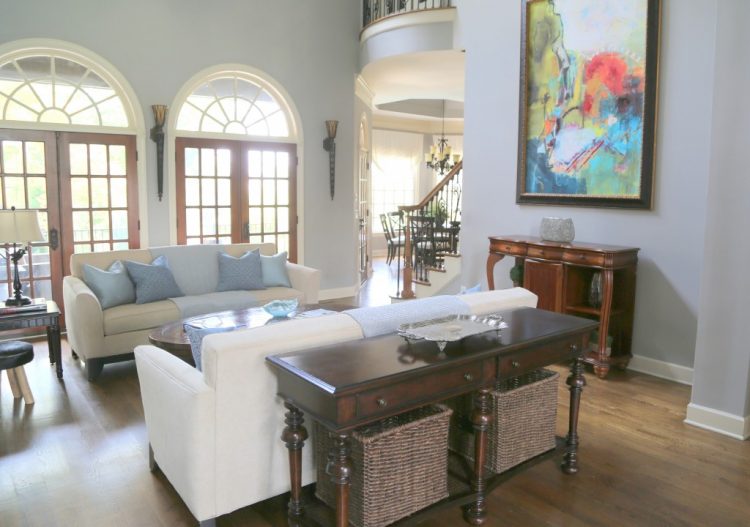 The real estate agents surveyed indicate that the average cost is $675 to stage a home This is likely the average for a wide range of services including brief staging consultations, staging occupied homes with limited decor props, and complete furniture rental and staging for vacant homes. Of the staged homes, 62% of the agents paid for the services themselves, which appears to be a growing trend as Realtors are experiencing the value of home staging to their business.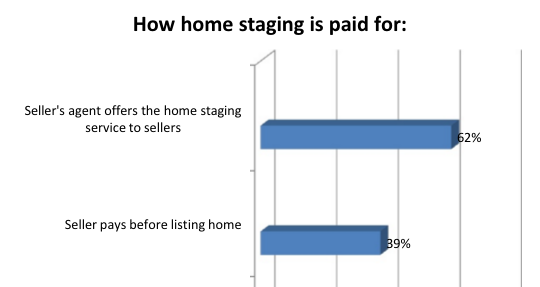 A recent study published by the Real Estate Staging Association (RESA) showed that staged homes sold for 72% less time on the market. They also found that based on comparisons between staged and unstaged homes, staging a home from the start would have saved sellers who didn't stage approximately $8400. Given what we know about the 2016 real estate market, you shouldn't wait to stage your home – make sure you do it prior to listing, and it will actually save you money.
To find out how you can become a certified Expert Psychological Stager™ and make some waves in the 2016 real estate market, click below to find out about our upcoming course in Nashville, TN.

To find a certified Expert Psychological Stager™ in your area, go to The Decorologist-Approved stagers here.