It's been about four years since Restoration Hardware underwent a major shift in its design direction.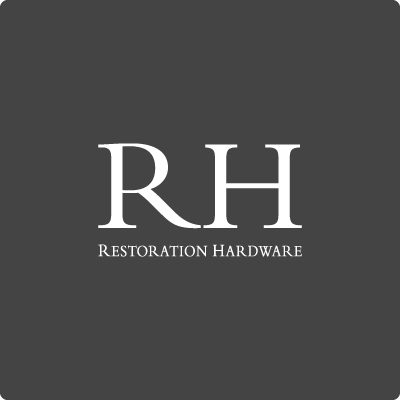 Everything they produced became dark and colossal. Creams and shades of gray. Masculine and rustic.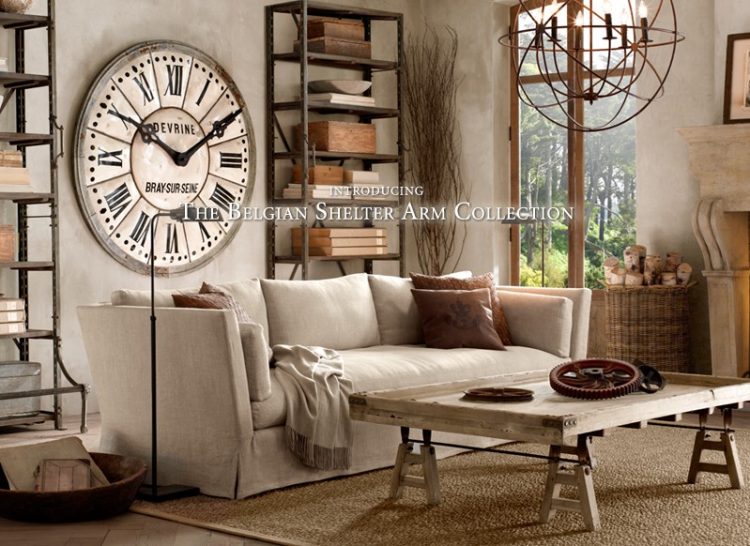 And, inexplicably, gears. Lots of gears.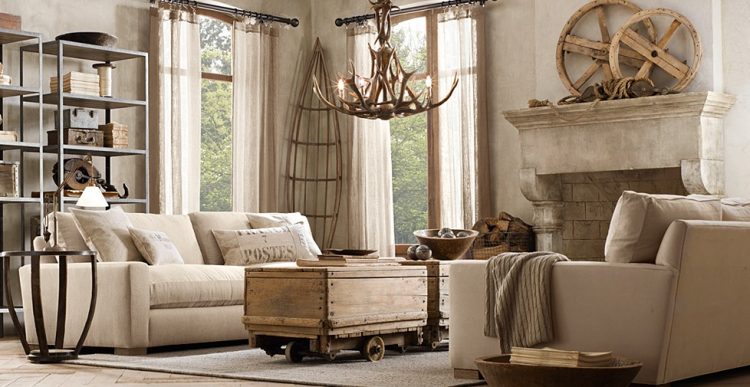 Well, Restoration Hardware is rebooting once again. Restoration Hardware Modern. You know how RH likes to be so deep and all:

sure, yeah, if you say so . . . 
I'm not sure what the heck that means, but I like to cut to the chase. Here's my take on the changes:
1. The cream is now white.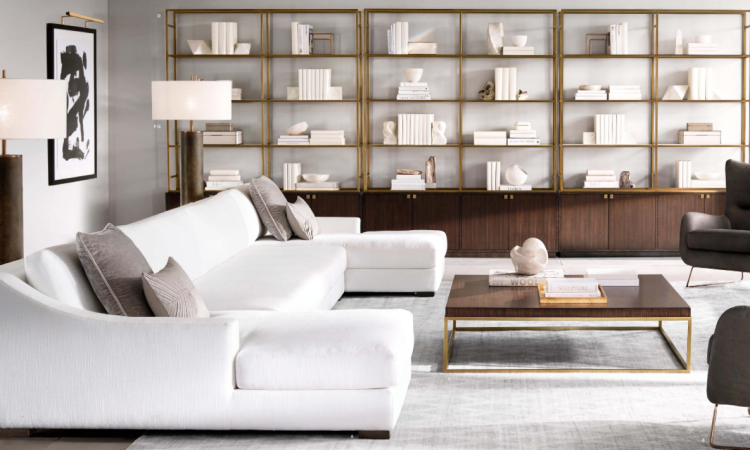 2. Grays are now darker.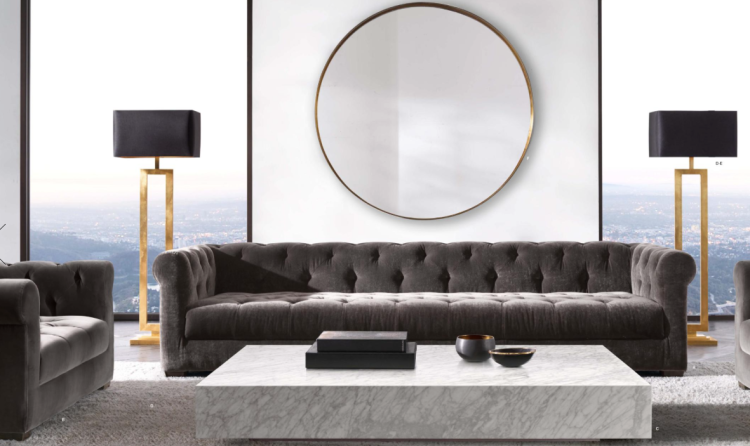 3. Less iron, more gold.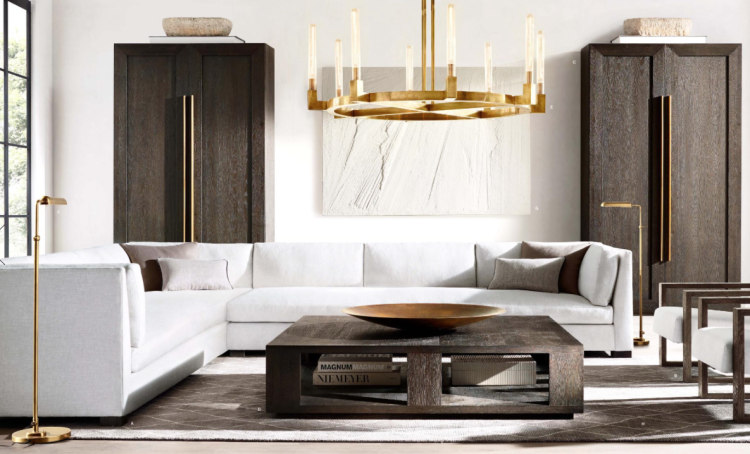 4. Less Belgium, more Mid-Century.

And still NO PATTERN anywhere to be seen.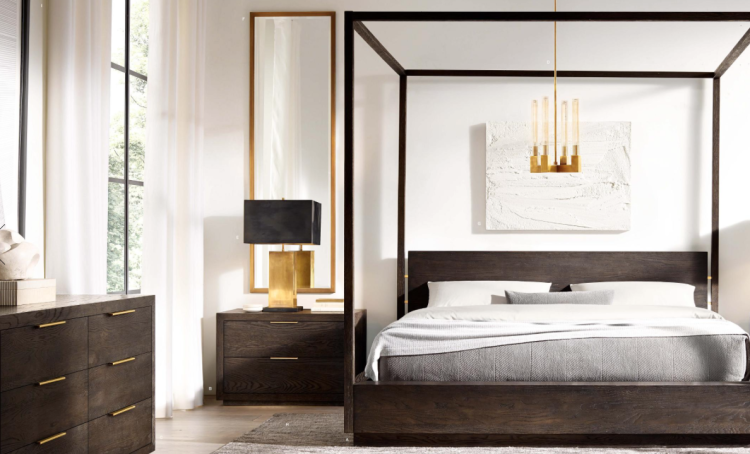 But here's the best part: NO MORE GEARS!
That's about it. Honestly, it's Mitchell Gold + Bob Williams without the COLOR. I know tons of people will love it and buy it. I think the new RH Teen line will yield more livable options, in my humble opinion.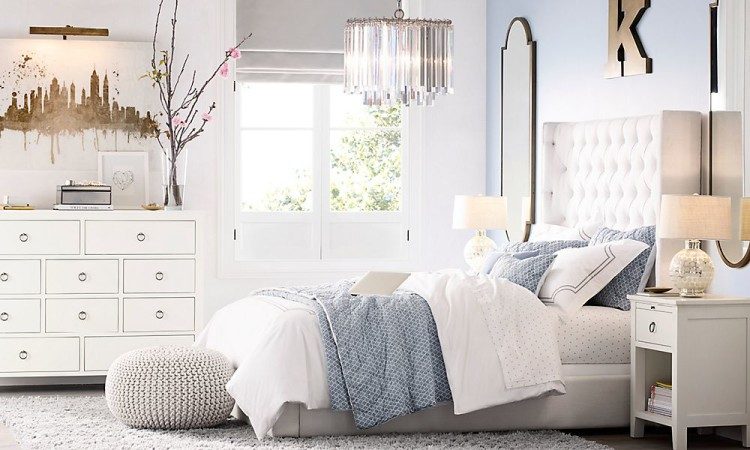 RH Teen
But maybe NOT that horse art. That was so last year . . .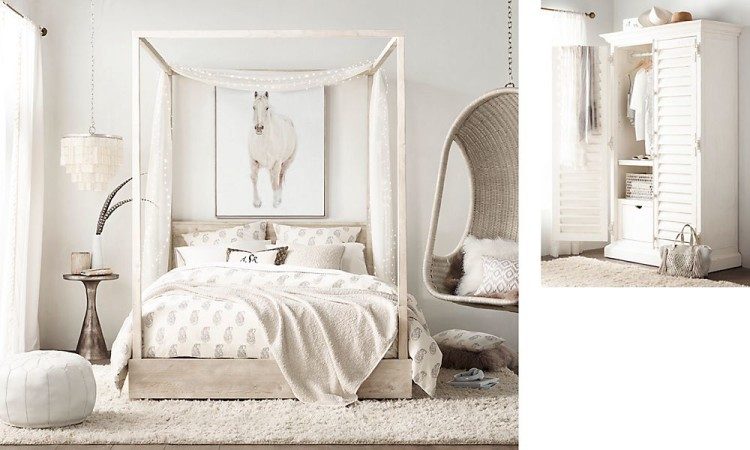 I'm just kidding – I'm feeling very sarcastic today, apparently! What do you think about Restoration Hardware's new design direction?
Share this Post