| | |
| --- | --- |
| I admit it.  I love Hot Pink.  Not (just) the color, but the store in Brentwood, TN.  It's an unapologetically girly-girl kind of place.  | |
| | |
| --- | --- |
| | It's right next door to the popular Puffy Muffin restaurant, where my sisters and mom get together for lunch when each of our birthdays come around.  I popped in recently following such a lunch and was excited by all the new spring vignettes throughout the store. |
Of course, there is lots of pink in the store – but not as much as you might think.    It's an incredibly colorful place,  and you'll find both pastel and jewel tones.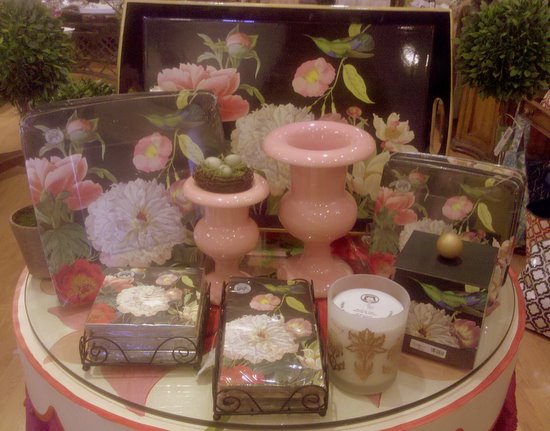 And lots of sparkle.  Don't forget to look up to see their assortment of chandeliers and hanging light fixtures.  I bought the light in my entry (see here) from Hot Pink – it looks kinda like an underwater sea creature.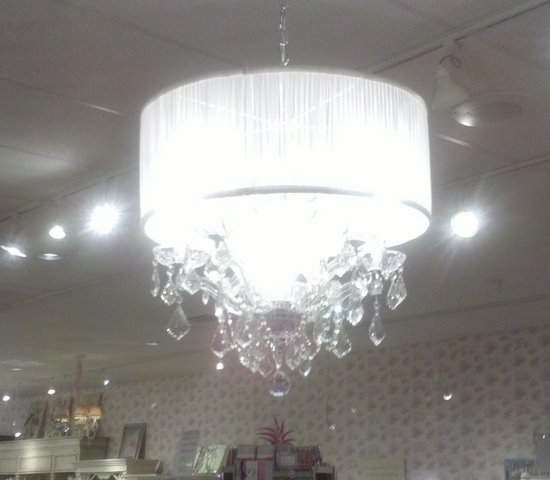 I was so happy to see lots of birds, birdcages, nests, and eggs – some of my favorite things to decorate my home with.  It's starting to feel like spring, isn't it?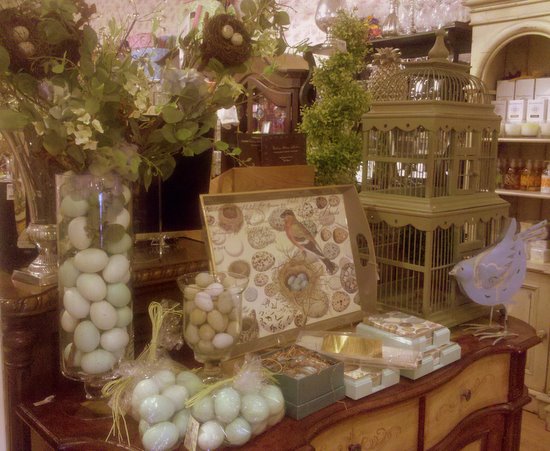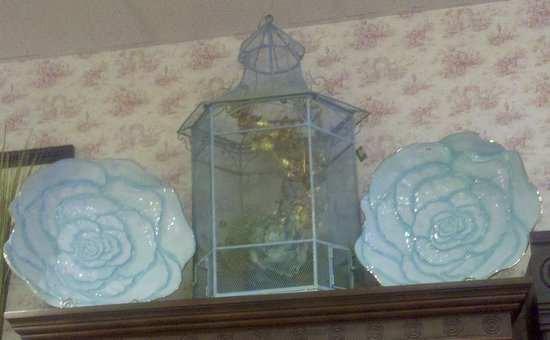 | | |
| --- | --- |
| | They always have a fun selection of vintage-look aprons.  I could so wear one of these around town with a tank top and jeans.  You have no idea how badly I'd like to be that brave.  But I'd have NO problem using them as a Christmas tree skirt like I did here. |
I love these collapsable storage bins.  Wouldn't these totally make organizing fun?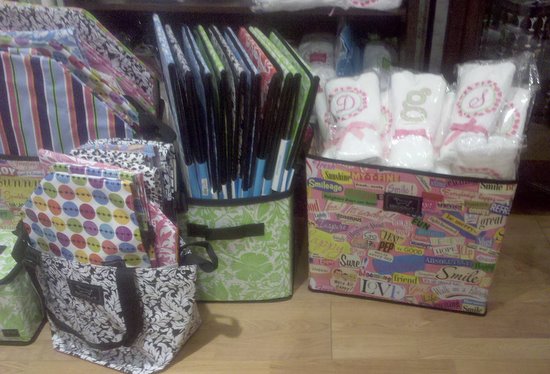 | | |
| --- | --- |
| But these little cuties were my favorite items of the day:  themed cupcake decorations!  There was a fairy theme set, a circus theme set, and a few other cute themes that made me want to go plan a party for my girls! | |
.