This week my assistant and I staged a home to sell.  I helped the homeowner choose paint colors and decorate her home a couple of years ago.  So now, I had to shift gears from decorating to staging  – you can learn the difference here.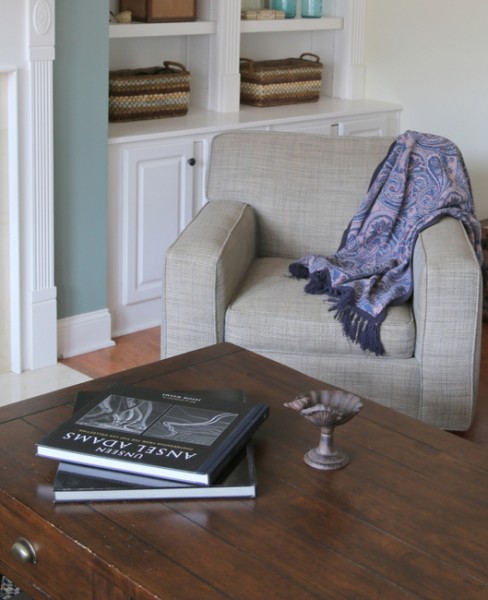 This is the way the house looked when I first began working with her – golden yellow walls throughout: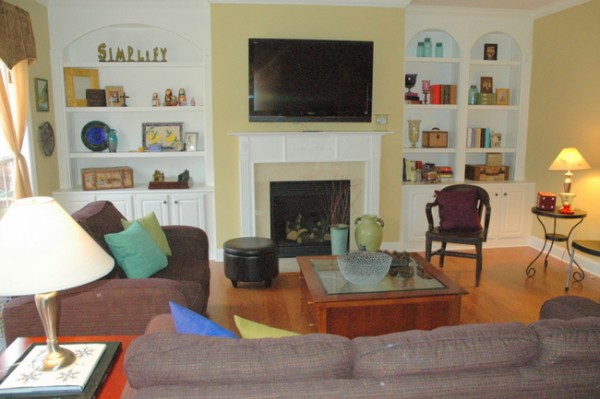 before
My client wanted fresh wall colors that were reminiscent of watercolor paints – some of her pottery and colorful pillows became the inspiration for the home's color palette.  We chose blues, greens, and yellows that were anchored with a creamy off-white neutral on the main level of the home.  When we staged the home earlier this week, we removed some of the more personal and taste-specific items. But we were careful to keep interesting items that would appeal to most buyers.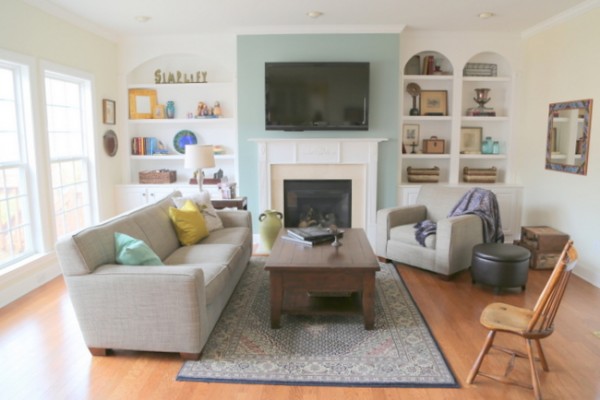 after staging 
So what appeals to most buyers?  Besides square footage, high-end kitchens and baths, and hardwood floors?  Those things are no-brainers.  But there are less obvious things that turn buyers on – whether they realize it or not.  That's why is important to use psychological staging techniques that set the stage of an idealized lifestyle.  Personal photos are a turn-off for buyers, but there are other decorative items that can be a big turn-on.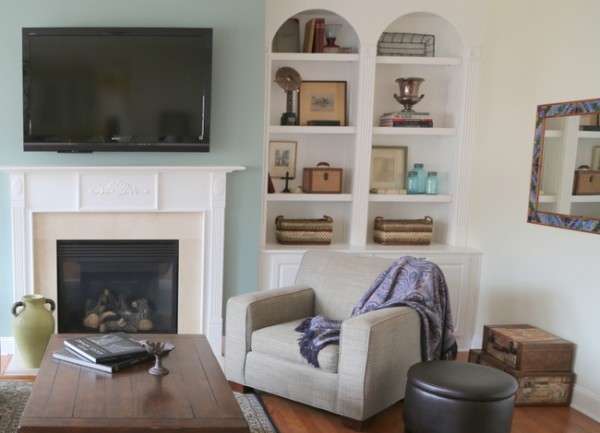 staging by The Decorologist
I want buyers to believe that whoever purchases the property is smart (insert hardback books), artistic (insert art and musical instruments), clean (organize and edit ruthlessly), and well-traveled (top off with interesting artifacts and travel magazines).  All buyers hope in their hearts that the purchase of a new home will make their lives better.  Here's another "before" of this space where you can see the previous window treatments (sorry for the poor quality photo):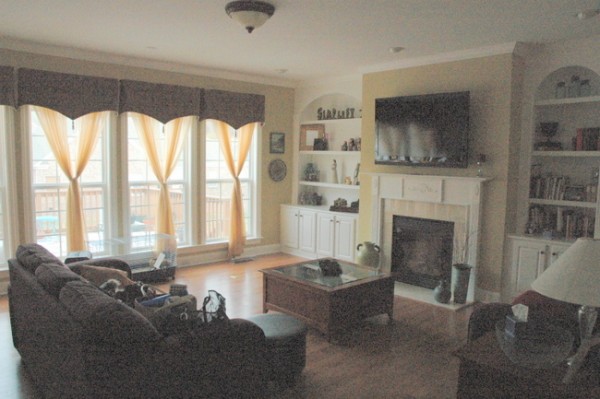 before
If you are selling your home and have nice window casings, steer clear of fussy or taste-specific window treatments – bare can be better, and more light makes the room appear larger.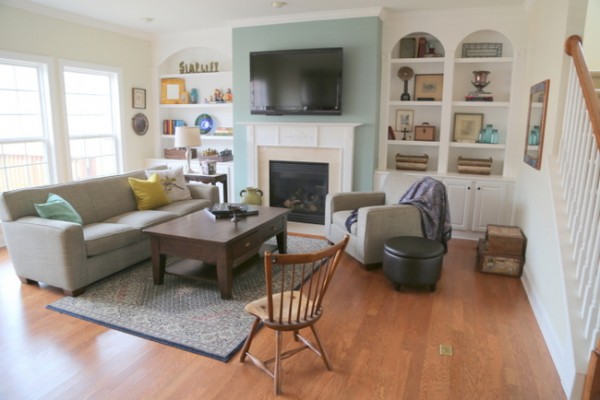 after
The nearby dining room was drab and lacked interest in its original state a few years back.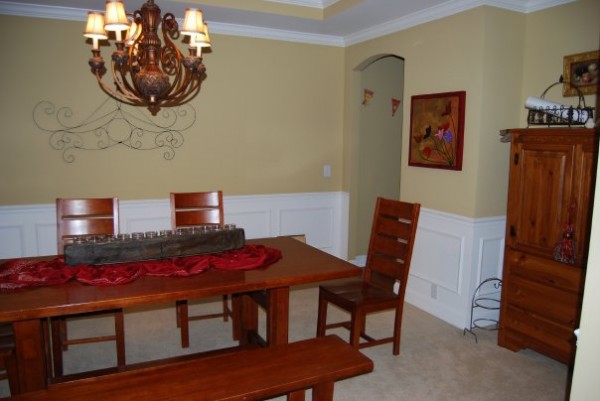 before 
I pulled together the homeowner's art and created a tasteful gallery wall in the dining room, creating a memory point for buyers so they won't soon forget the first room they see upon entry into the home.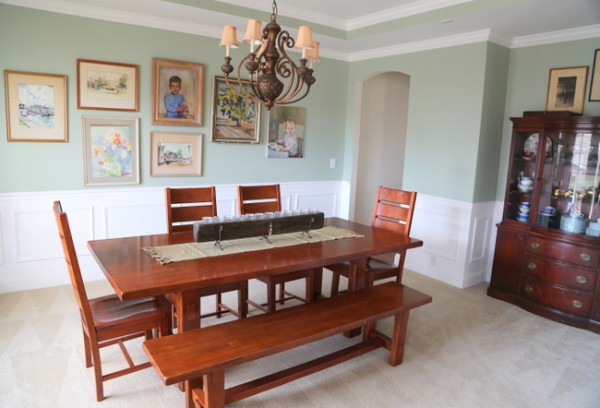 dining room after
And while there is a neutral wall color running through the hall and living room, the dining room is punctuated with a fresh pop of color to accentuate the wood tones.  When you hire a home stager, make sure they are current and knowledgable about paint color trends. Choosing just the right paint colors can make all the difference in how the property shows.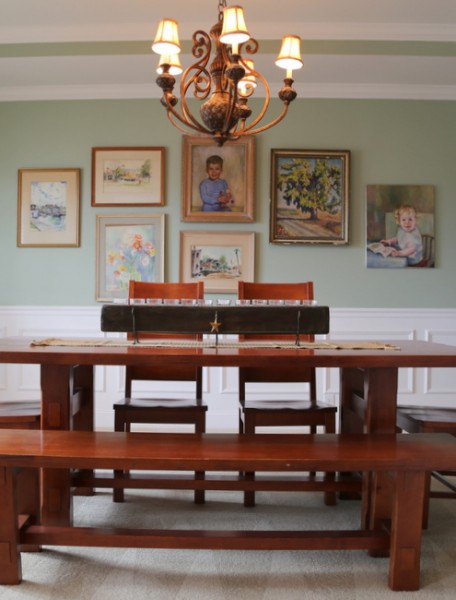 Have you ever thought you might like to become a home stager yourself? Train to be a certified Expert Psychological Stager™ in our 3-day intensive course! Find out more here.