I must admit, when the government began fazing out incandescent light bulbs a few years ago, I began stockpiling them in my basement.  Incandescent light bulbs were at the top of my Christmas list at the end of the year when 100-watts were discontinued.  I still have a few dozen left, but my supply won't last forever.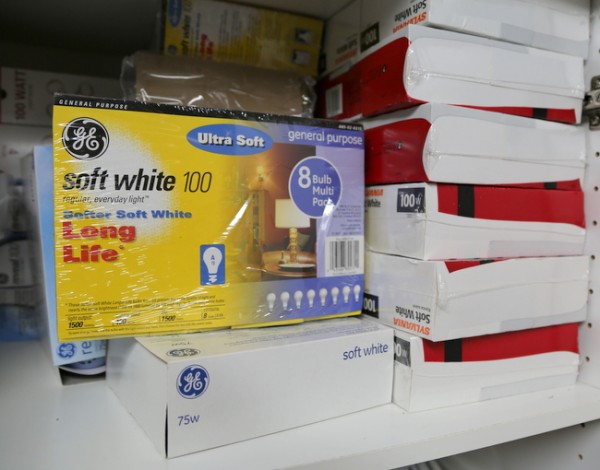 I am extremely sensitive to light.  I have hated overhead lighting since childhood and still only use it to light the room long enough to turn on the lamps.  The buzz of office lighting and those large kitchen fluorescent fixtures have always driven me to distraction.  Always a fan of warm, incandescent lamp lighting, I was sad when I no longer had the option of choosing what kind of light bulbs I could purchase.  The other options were cold, blue LEDs (light emitting diodes) or the never-bright-enough and harsh CFLs (compact fluorescents).  Compact fluorescent light bulbs work by flickering at a rate that is imperceptible to most, but can induce migraines and even seizures in those who are particularly susceptible.   I get myopic migraines a couple of times a month, and I have a very hard time spending time in the room lit by CFLs.  Plus, there's the problem of the mercury content, which requires extra special care in disposal and if broken in your home.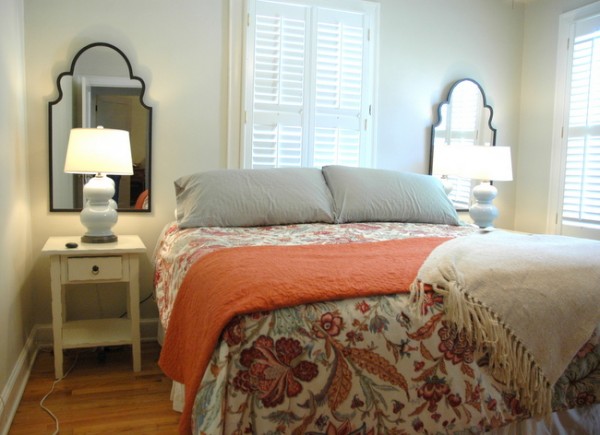 The Decorologist
And maybe even more important to to some of us, artificial lighting can change the way we perceive color – paint color, in particular.  I've worked in homes where simply changing out the type of light bulbs made the paint color look so much better. My light at the end of the tunnel just may be the game-changing Cree LED.  Cree sent me a box of 75-watt replacement light bulbs to review for my readers.  I replaced the incandescent bulbs in all the lamps in my living room to test out the Cree LEDs. But first, I replaced only one in a couple of pairs of lamps so that I could really see the difference between the Cree LED and my precious, warm incandescents.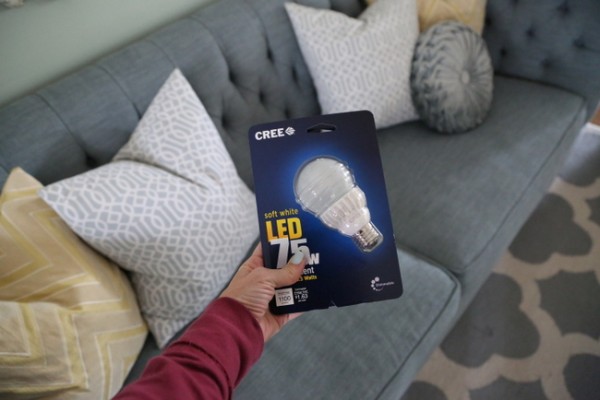 The revolutionary bulb looks and lights like traditional incandescent bulbs (forget that tacky corkscrew CFL!) but uses 82% less energy and lasts 25 times longer.  And there's no dangerous mercury to have to worry about in the disposal process.  What's special about this particular LED?  It turns on INSTANTLY (another reason to resent CFLs is the wait time to achieve full wattage) and is omni-directional and dimmable.  The high-performance bulb is illuminated by Cree LED Filament Tower Technology and provides a compact optically balanced light source within a real glass bulb to deliver the warm light we want and need to make our rooms more beautiful and pleasant to spend time in.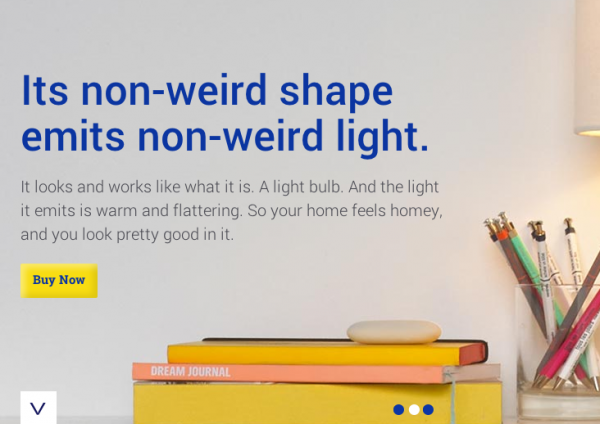 non-weird shape and non-weird light – thanks, Creebulb.com!
I tested my new bulbs this weekend, and I am thrilled with the quality and color of the light. And no headaches. And guess what?  Cree is going to send a set of four 75-watt bulbs ($100+ value!) to one lucky Decorologist reader.  They should last up to ten years in your living room and give you the quality of light necessary for your beautiful space, without the headaches of CFLs.  In the photo below, the Cree is on the right and the incandescent is on the left.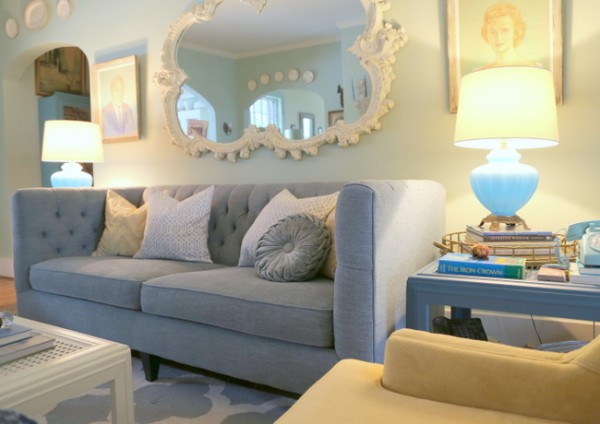 can you tell the difference between the incandescent and the Cree LED? 
Only blog subscribers are eligible, so sign up here for my free email if you haven't already.  Just leave a comment below with your thoughts about the light bulb controversy and share this post on Facebook to be eligible to win!  Find out more about Cree LED light bulbs at Creebulb.com, and they are available at Home Depot.