The last time you saw my dining room walls, I had created a salon-style art grouping of landscapes on the long wall opposite my windows.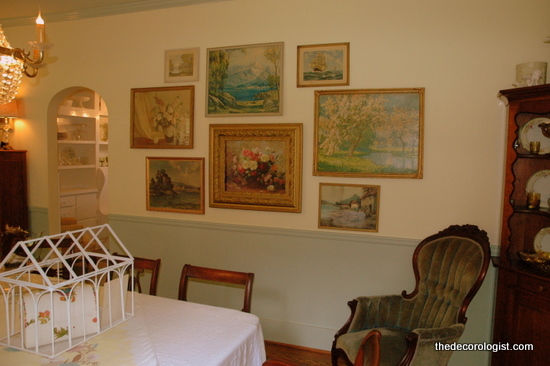 What I love about salon-style groupings is that they can be added to and expanded upoon when new art comes in.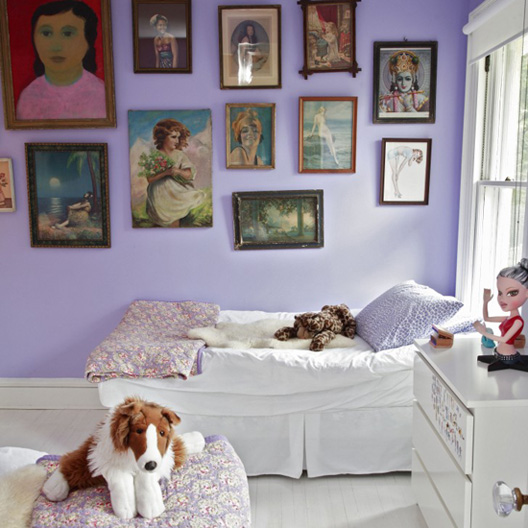 I was inspired by plate groupings that I had seen that felt a little rambling and abstract, like I blogged about here.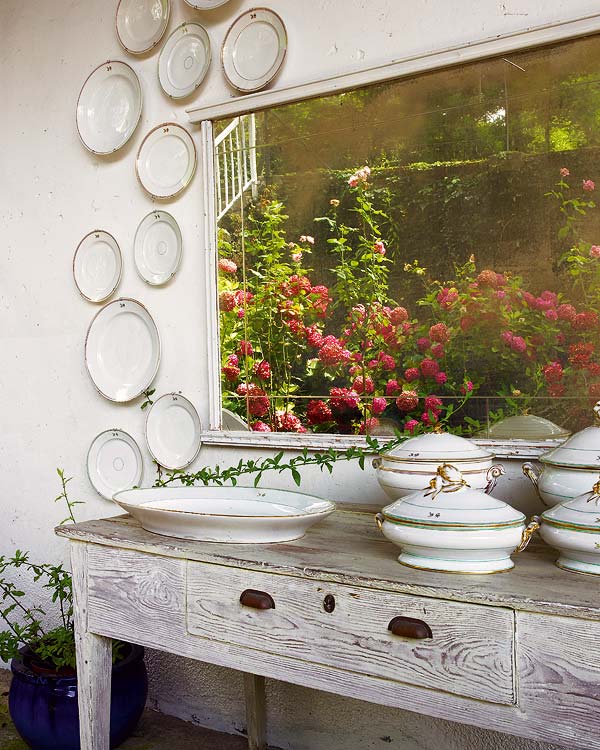 So I decided to ramble on across the wall, and this is what I have now.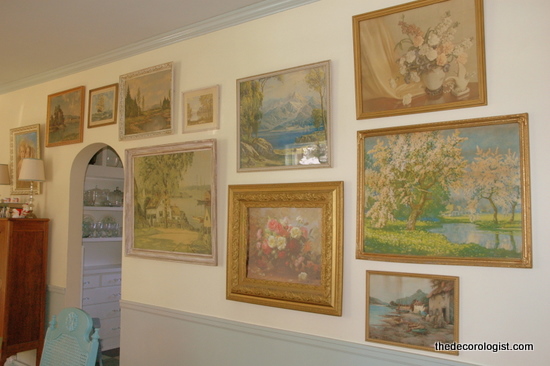 My 10-year-old thinks I took it too far.  She said, "OH MOM,  that is just TOO much!"  But I really love it.  I realize it IS a bit much – but if you can't express yourself in your own home, where can you?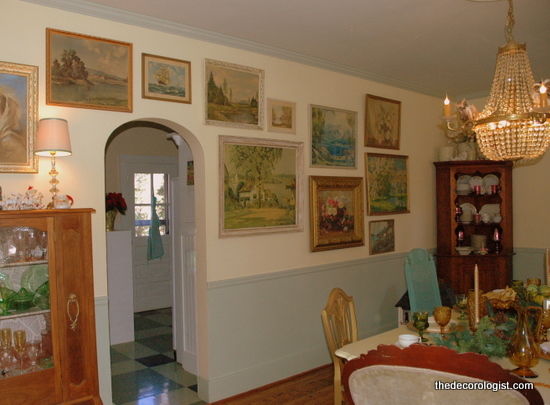 So, I guess the question is:  how much is TOO much when it comes to decorating your home?  I'd love to hear your thoughts and comments!
Share this Post