There are some very surprising design trends emerging this year that may influence what you want to incorporate into your home. And, you need to know what they are so you can have knowledgable conversation with the younger generation who are now setting up homes!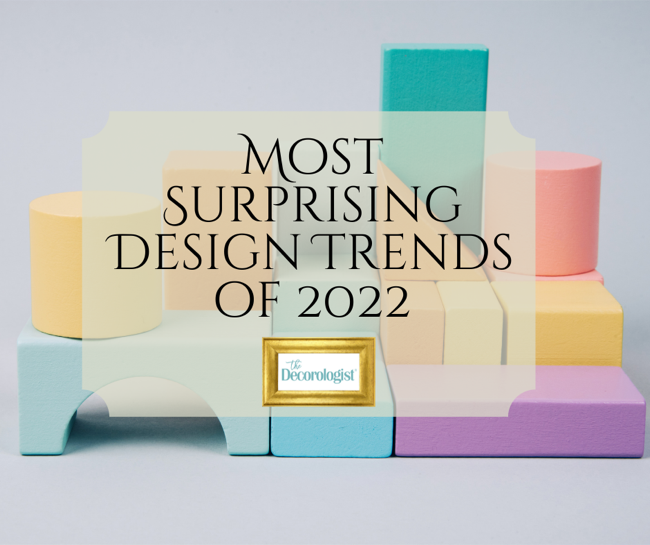 I was inspired to write this blogpost after being interviewed by Porch.com for an article about how the pandemic has impacted design trends. The author asked me what were the most surprising design trends inspired by the pandemic.  I spoke about three of the five trends we are going to explore today.  You can
check out that article here
.
Japandi
Let's start with the Japandi trend. I certainly had never heard of it until lately, but it is probably the least surprising once you see what it is.  It is organic, contemporary, handmade – with Japanese and Scandinavian influence. If you are searching for sanctuary and more zen in your life, you might just fall for Japandi.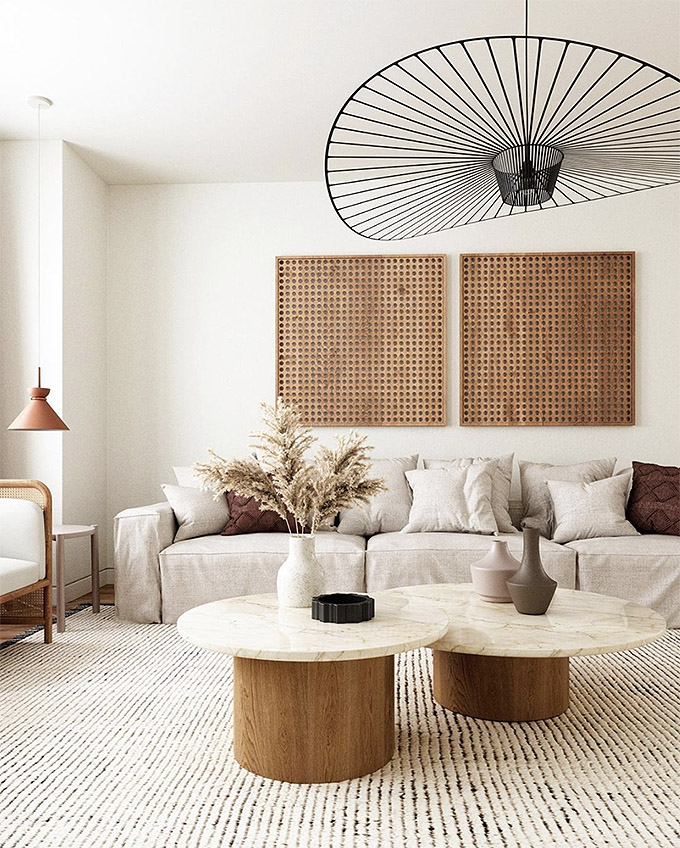 Japandi is a grown-up IKEA with a heavy dose of the warmer, more comfortable Hygge style. Anyone who likes Emily Henderson's California Casual or classic Mid-Century Modern may gravitate towards this somewhat more refined style. The colors are warmer and the textures are cozier than Modern Farmhouse and Industrial styles and may appeal to those who are beginning to tire of all-white interiors.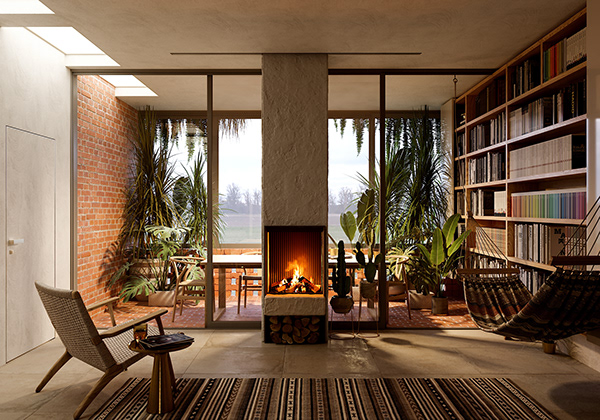 Of the styles we are discussing today, Japandi is the one that seems like a natural progression of recent interior design trends we have seen over the last several years.
The rest are just outright rebellious. And I don't mean that in a bad way. 😉
Dark Academia
Dark Academia started as a fashion trend and is now bleeding (pun intended) into interiors. Think Goth + Nostalgic Preppy + Depressed Genius. It's a whole aesthetic and lifestyle – this is a serious bunch, as you can tell by their favorite pass times: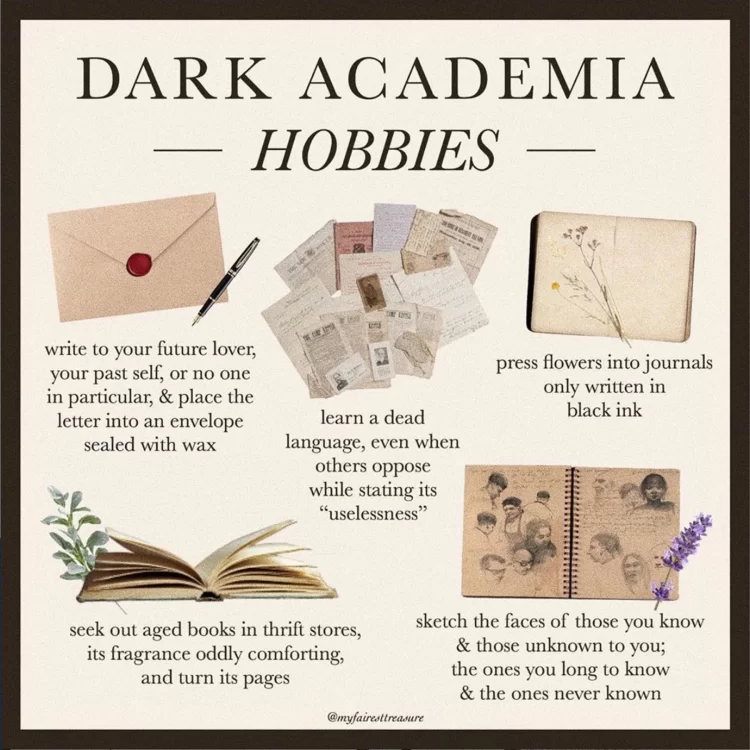 A surprising design trend gaining momentum, Dark Academia represents an emphasis on learning and experience and a relative rebellion against our technology-laden culture. Dark Academia interiors are dark and moody, with bookcases full of REAL books and journals, Victorian-style furniture, stained glass, and candlelight. Dark Academia enthusiastics may enjoy video-gaming, but they are still up for some old-school Dungeons and Dragons.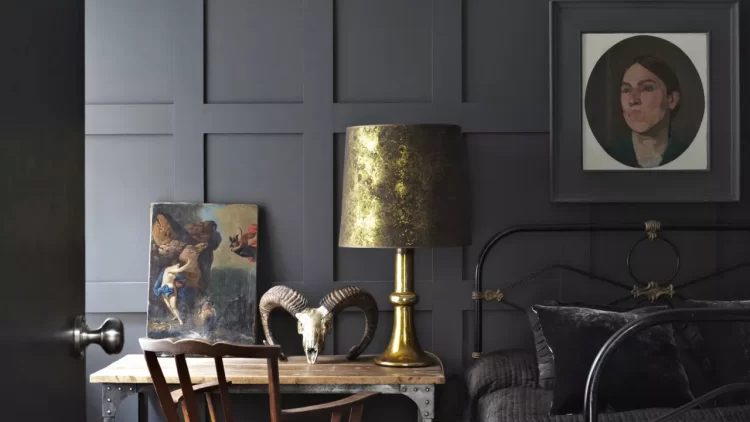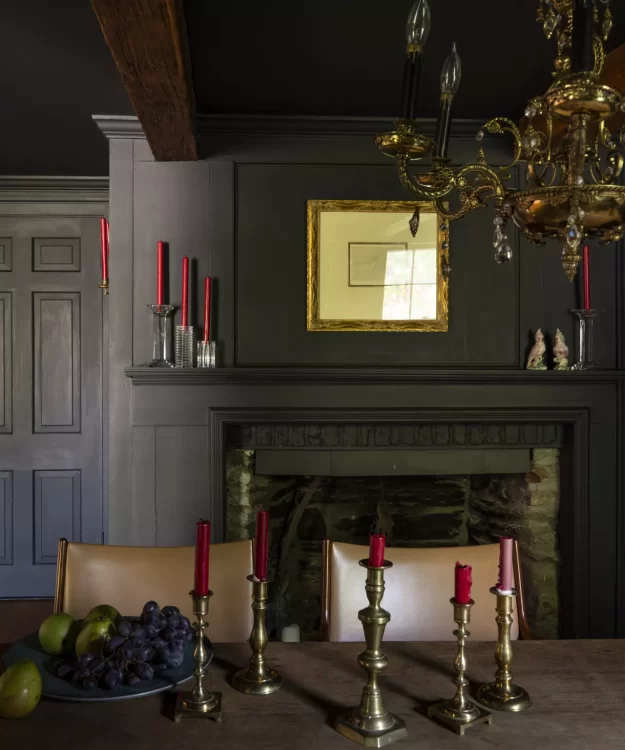 Grand Millennial
In my own design business, I have been consulting with more and more clients that I would classify as falling in the
Grand Millennial
camp. Many of my generation believed that traditional design was stodgy and "so over," and that cleaner, contemporary styles would go on forever. As we should know by now, shift happens.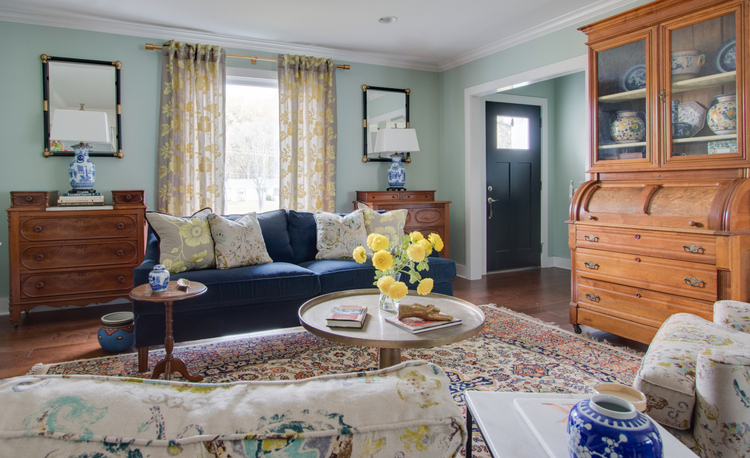 The Decorologist
The Millennials' latest style trend looks a lot like Grandma-ma's summer home. This lady-like trend are great who like to table-scape and entertain in their formal dining rooms. Chinoiserie, bright colors, patterned wallpaper, and embroidered florals are right at home in this design style, and the Hostess with the Mostess just may be wearing pearls when she opens her front door wide to welcome you in. But most of the time, she's probably in a tank top and ball cap. 😉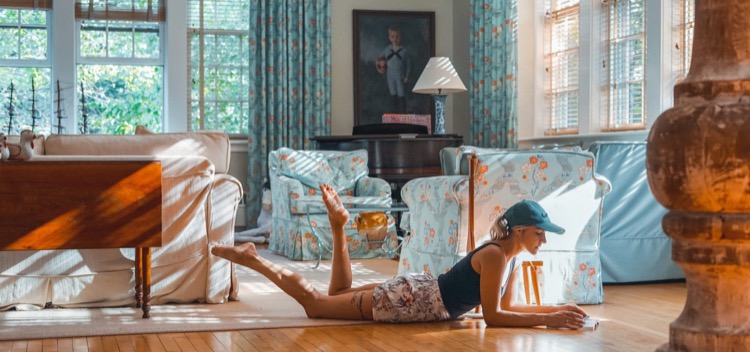 This design trend is a natural for me, as I have an affinity for historic interiors and vintage collections of all kinds. In fact, one of my favorite things is to incorporate family heirlooms and nostalgic second-hand finds into "new" designs.
Cottage Core
Cottage Core is the baby sister of the Grand Millennial style. I first heard about Cottage Core from my younger daughter. She will be headed to college this fall and has been talking about decorating her dorm room in this very style.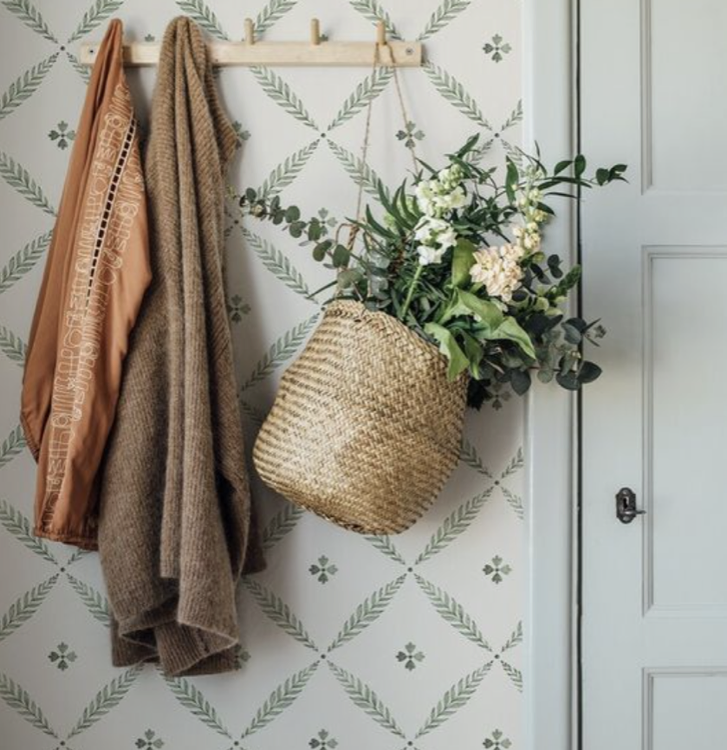 Cottage Core is like 1980's prairie girl, Laura Ashley, and Shabby Chic's Rachel Ashwell rented a thatch-roofed English cottage and decided to raise chickens and take up crocheting baby blankets for their friends. Twee florals, chintz, and gingham are right at home in this style. It's similar to Grand Millennial, but no high heels necessary. It's got the tech rebellion of Dark Academia, just with lighter colors and a sweeter disposition. And maybe a few heirloom chickens in the backyard.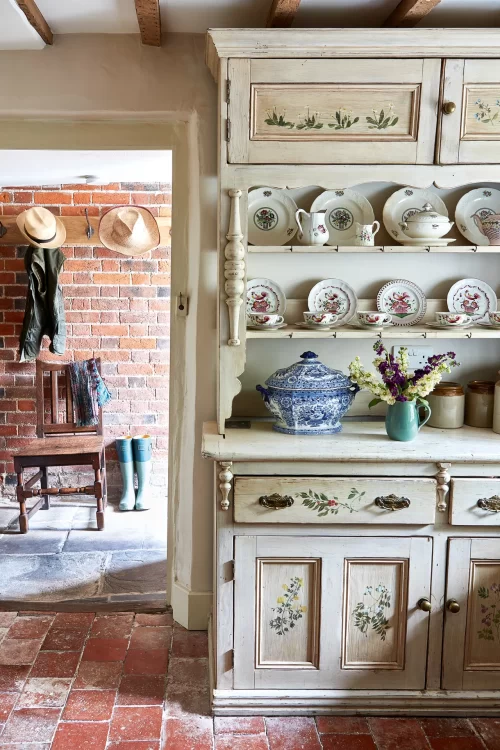 Photo: Malcolm Menzies, source
Maximalism
They say "more is more," and that's certainly the case for the Maximalist style. The pendulum is shifting and more traditional, layered decorating is the Millennials' rebellion against the Minimalism they experienced in the homes they were raised in. This isn't about clutter – it's really a carefully and meticulously curated arrangement of everything you love, with a confidence that doesn't hold itself back. You can find out more about Maximalism
in this blogpost I wrote last year.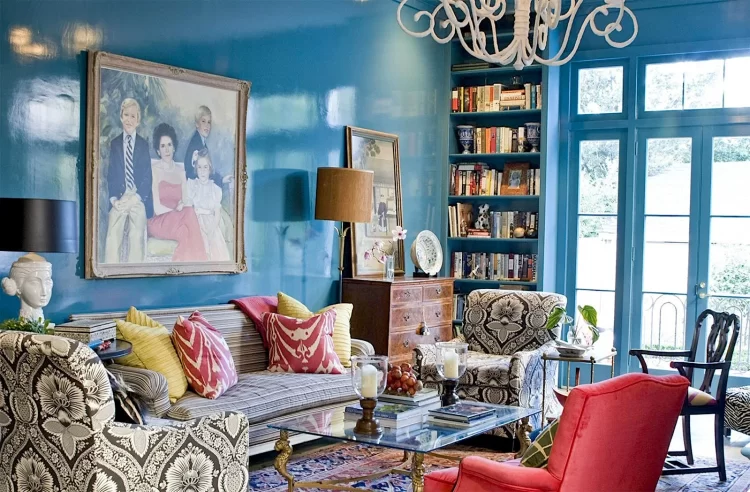 We will definitely be noticing more of these surprising design trends in 2022. I can tell you that the younger generation is looking for more character and detail, interesting trim/millwork, and a bolder and more personalized use of color. Millennials are more open to older styles of homes that their parents fled, including split levels, ranches, and shed-style architecture of the 1960s-1980s. I've seen it with my own young adult children – they positively swoon over avocado green and harvest gold appliances, I kid you not! I guess it's just a matter of time before Early American comes back around. Hope you kept your butter churns, rocking chairs, and eagle decorations – they may be valuable soon!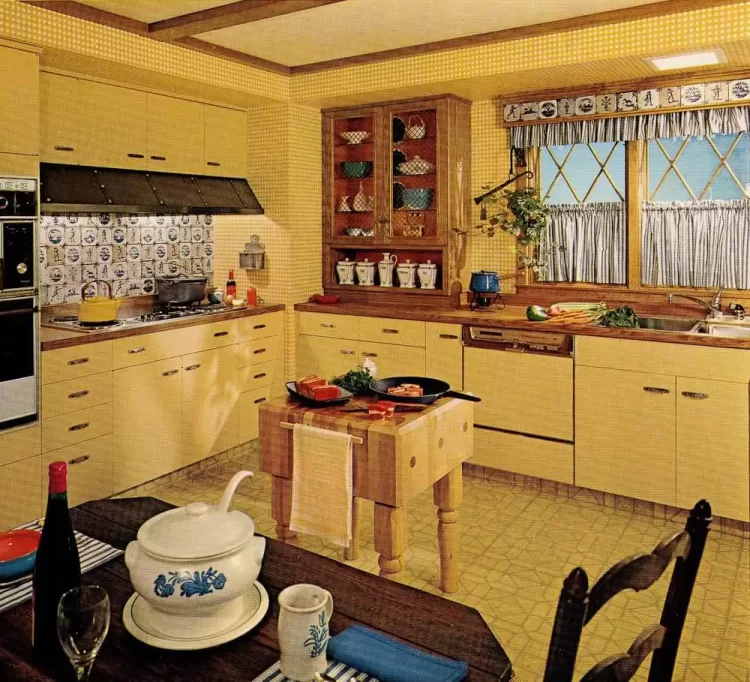 To be clear, styles like Modern Farmhouse, Mid-Century Modern, Scandinavian, Rustic, and Contemporary are still the most highly searched design style category on Google. It is telling, however, that their relative search growth (according to this article on
RentCafe.com
) is slowing over last year, while the five  styles we've covered here are growing much more substantially.
This shift towards a warmer, more dynamic and personalized design is driven by a number of things. Covid lockdowns necessitated working from home and limited exposure to varying environments.  Social isolation and lack of social activities created a sense of melancholy and malaise for many. Supply chain chaos and rising prices stirred up concern about being able to purchase "new" things and with prices on furnishings rising rapidly, so some millennials have turned to thrifting and discovered the unexpected thrill of finding previously undervalued treasures of all kinds. They are bragging about their latest Goodwill score with no shame – and I think that's a good thing. It's actual, practical recycling.
Another factor driving these design shifts is what I believe is "Farmhouse Fatigue," which will soon be added to the DSM-V (the authority for psychiatric diagnoses). Just joking, but there are a lot of people who are suffering from an overdose of that look – just like we tend to do every 7 to 10 years of any interior trend.
And then I have to come back to the rebellion I mentioned earlier.  Is it rebellion if you choose something from the past rather than something truly new and different? Rebranding may make it seem hip and fresh, thus the "new" trends called Grand Millennial, Cottage Core, and Dark Academia. With those those three trends in particular, it may be nostalgia for a life and style they never got to experience – a return to something simpler, perhaps?
Maybe rebellion is a strong word – but what if more of us rebelled a little and embraced the things that were important to those who came before us? Like living an actual life instead of spending most of it in front of a screen. And spending time with REAL people doing REAL things, rather than trying to keep up with the next social media craze or creating a metaverse online.
I'd love to know what you think. Do you feel an attraction to one or more of these surprising design trends? Please let me know in the comments below – I'm up for conversation around it all!