Last week I spent a day at the country farmhouse belonging to the director of my older daughter's school.  Every summer, the director hosts each grade of school children for two days at her historic farm located an hour outside of Nashville.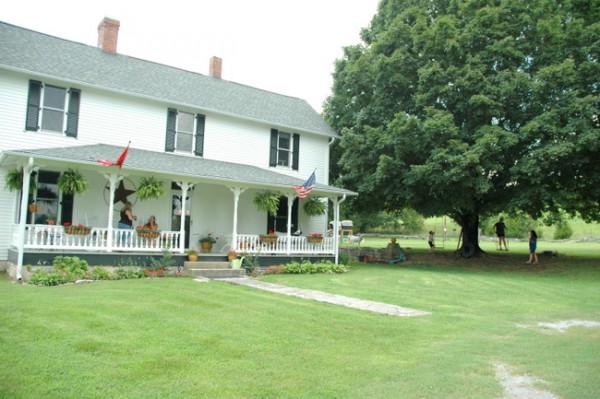 It's a great place for "city" kids to experience some old-fashioned country fun and the tranquility of living off the beaten path for a few days.  And it's a great place for us grown-ups to get outta town and get a wee bit of perspective . . .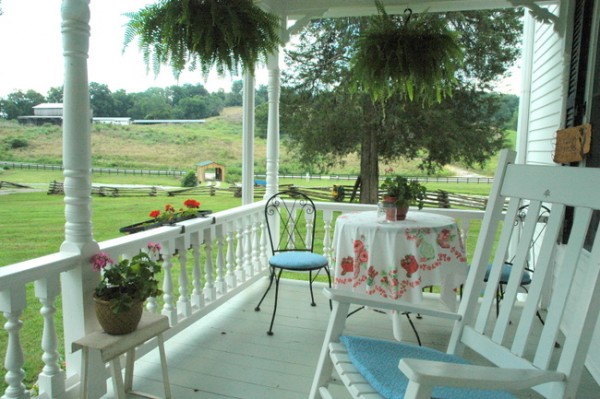 farmhouse style
Instead of dogs and cats, Ms. Terry has goats and chickens.  My younger daughter was completely in LOVE with the goats and is trying to talk me into getting a few!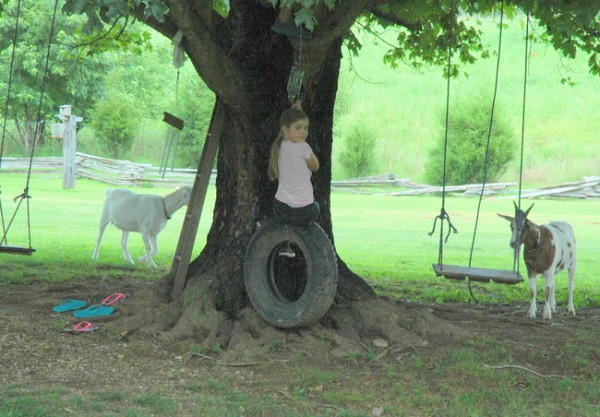 The idea of a few chickens and daily organic eggs is a bit more appealing to me than the idea of goats!  Interestingly, my surburban neighborhood passed an ordinance about six months ago allowing up to five chickens per home, so it actually is in the realm of possibility.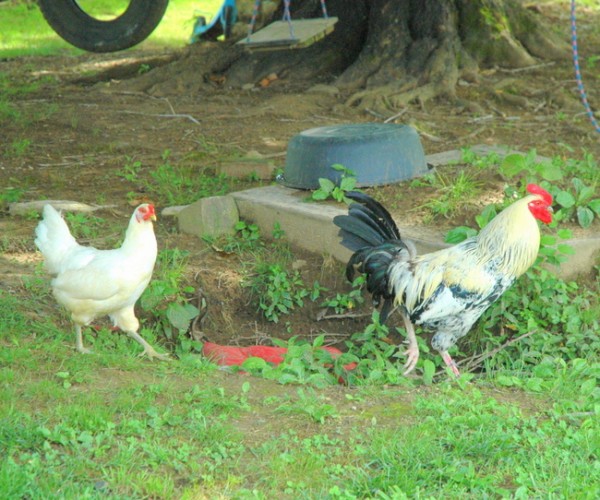 I didn't find myself checking the time all day, like I typically do.  And the day seemed to last much longer than my days in the city – and I mean that in a good way.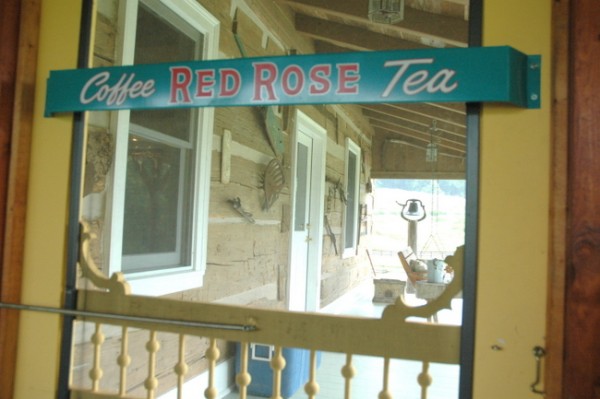 for interior photos of this farmhouse style, click here
The kids put pennies on the railroad track in the early evening so that they could retrieve the smashed results the following morning after the train came through.  I had to snap a few photos while they were playing around.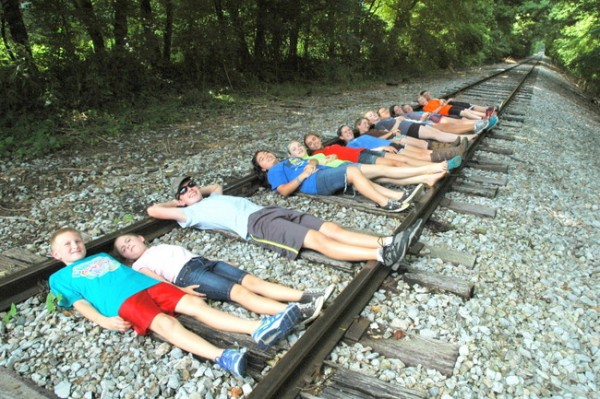 We even went berry picking, which I have never done in my life.  The kids absolutely loved it.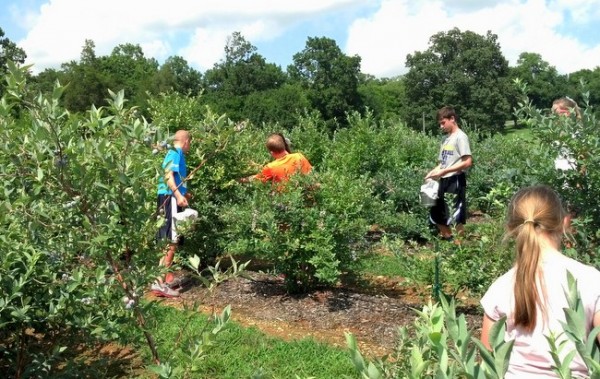 I remember my dad picking blackberries once when I was a kid.  The taste of these gave me a total flashback to age six.  They don't taste like this in my grocery store!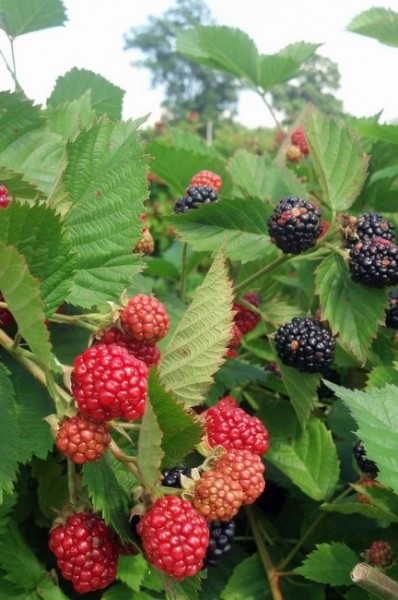 After we picked all the blackberries and blueberries we could carry, the kids broke up into teams for a berry pie baking contest.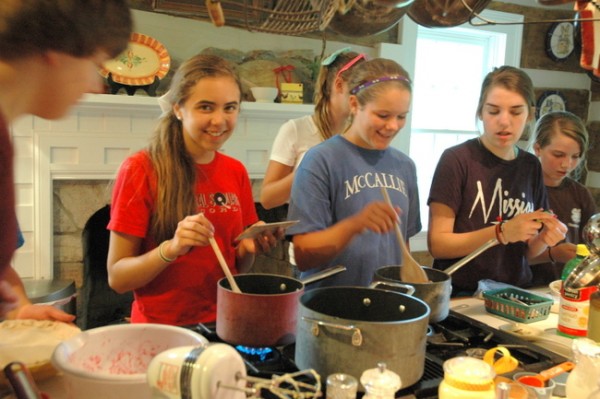 The grown-ups got to judge, as that's the kind of thing grown-ups like to do!  Well, that and actually eating the pies.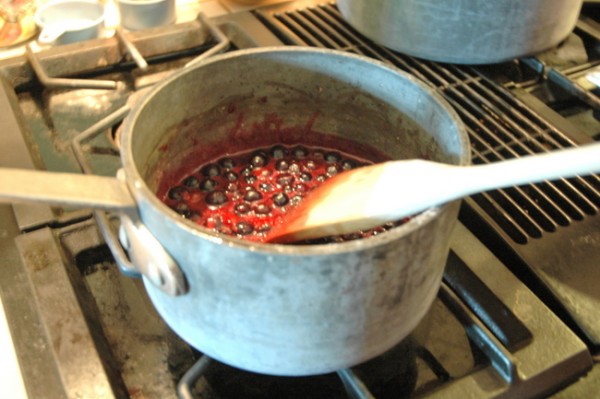 We didn't share with the goats, and I don't think they liked that one bit.
irritated goat 
It was a lovely day, and it's a great segway into my latest news:
I have been invited to speak at The City Farmhouse Pop-Up Barn Sale in early October in nearby Franklin, TN.  These kind of sales are getting increasingly popular over the last few years and are such a great place to find unique antique and vintage decor.  There will be some fabulous vendors, speakers, live music, and food at the 2-day event.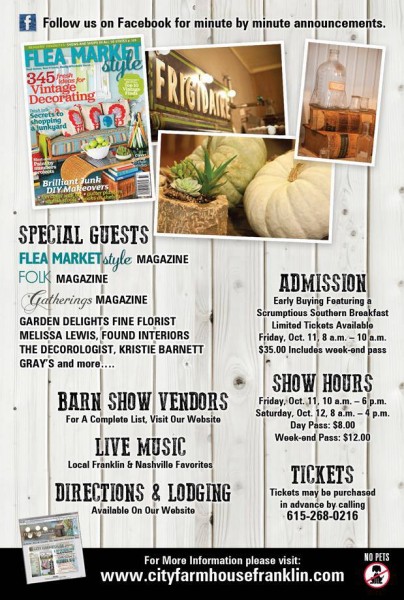 more info here 
I've been asked to do a presentation/demonstration about paint color, so I need some ideas from you guys!!!  If you were going to be there, what would YOU like to learn from me in about an hour's time?  It needs to be related to color and decorating with antiques.  Ok, I'm listening!!!