Nashville superstars Faith Hill and Tim McGraw just put their 700+ acre farm up for sale.  Of course, they own multiple properties in this town as well as Los Angeles, but this one is SPECIAL.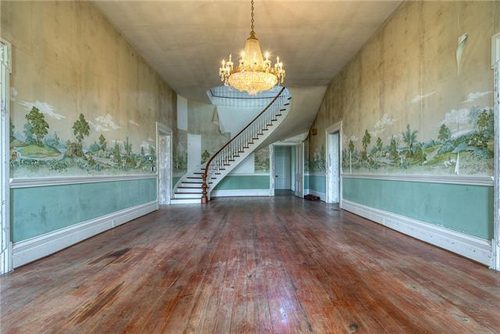 take a gander at the original mural wallpaper and that staircase
There are several smaller homes on the acreage, but the main house is the most impressive – despite it's unrestored state.  Beechwood Hall is quite the time capsule, just waiting to be restored to its former glory.  This Greek + Italianate revival style home was built in 1858 and was the kind of grand plantation that might even impress Miss Scarlett.  Before these particular country music stars snatched it up, this mansion previously belonged to none other than music legend, Hank Williams.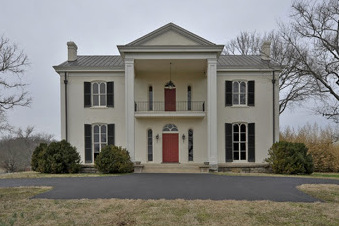 source
Although Faith and Tim have owned this property for over a decade, sadly, they haven't done so much as touch the 6,800 square foot mansion.  Yes, it would require a sensitive restoration – attention to detail, an appreciation for history, a passion for architecture, and an obsession for old houses.  So why didn't they call The Decorologist???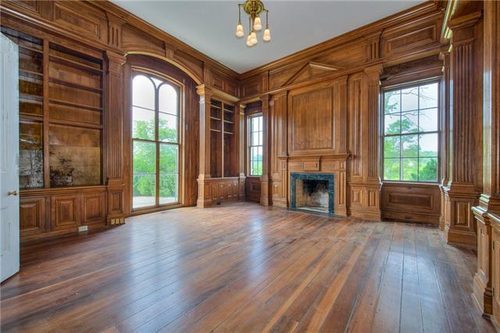 I live right here in Nashville, afterall.  And I dream of historically-accurate paint colors (practically every night).  Anyway, it looks like they probably used this smaller log home that has  been restored in a shabby-chic-meets-Restoration-Hardware fashion: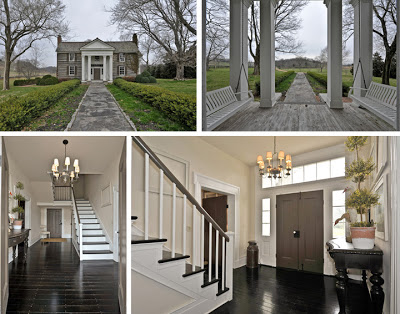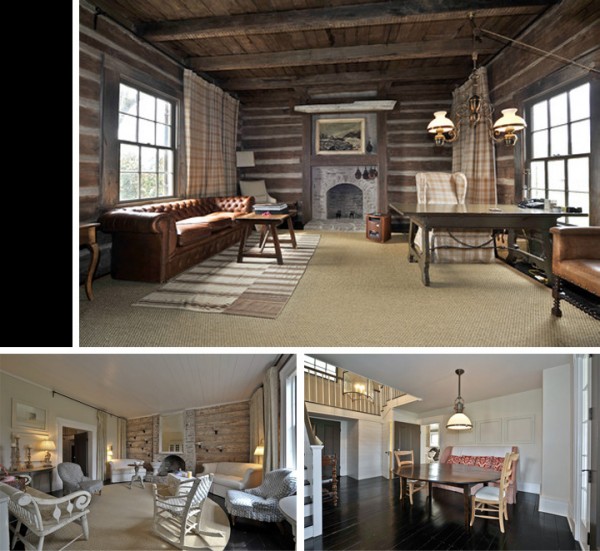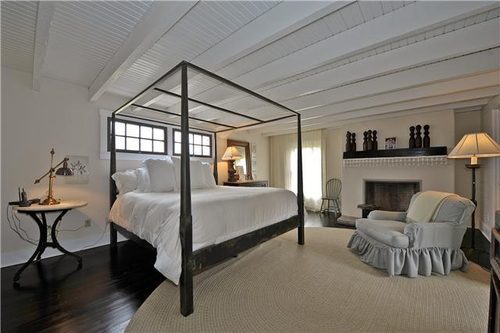 Faith Hill slept here.  Maybe.
I feel sure Faith Hill and Tim McGraw intended to restore the larger antebellum home when they first bought the property, but I can only suppose that they became distracted by other things and that dream fell by the wayside. Oh, well. I'll be on standby if the NEXT owner needs a design intervention.  Hey, could that be YOU???  Only $20 M, listed by Fridrich & Clark Realty.