I'm heading to church camp with my daughters and will be slightly "off the grid" for a few days, but I wanted to leave you with some color inspiration before I go!  I recently did a color and design consultation with a new client who recently moved into a new build in a historic area of Nashville.  She wanted to make the paint color palette of her first floor more interesting, but also wanted it to flow better visually throughout the space.  The office is currently her top priority, as she is about to launch an exciting new business from it!  Here's what the front room looked like before: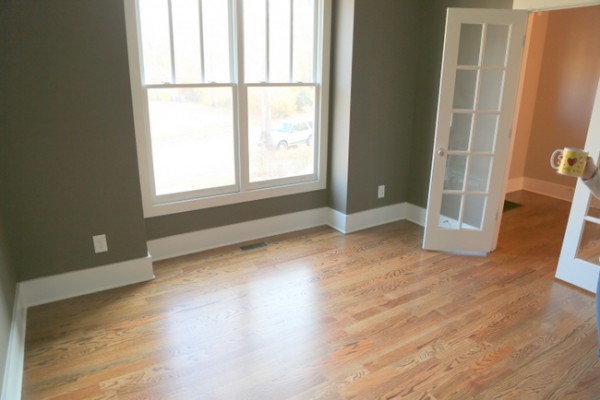 home office before
My client had these velveteen wingback chairs from the 1980s.  We both felt we could make this funky pair the inspiration for an spunky, inspirational office space.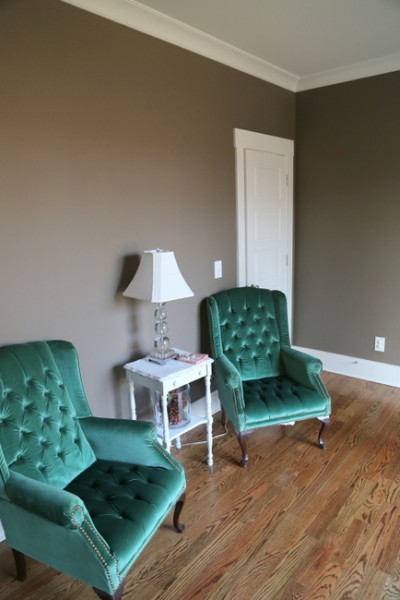 chairs in office before 
The new paint color palette has been completed, and it looks simply amazing. We chose an emerald green for the ceiling and the perfect neutral compliment for the walls.  Here's where we are now: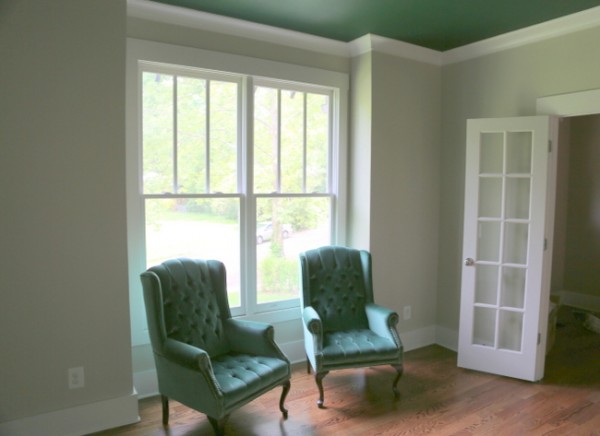 emerald green ceiling!
We are going to make this room a show-stopper.  The desk will be opposite the chairs, which will be made from the closet door that I suggested she remove and repurpose.  Not only will she had a fun and unique work table, but the closet will become a bookcase and a place to put her printer and file storage.  This is the view from the dining room, that was also repainted but isn't ready for it's full reveal: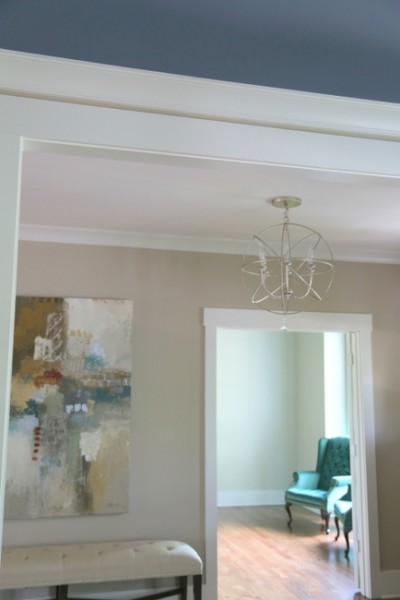 view from dining room
Here's a shot from the entry where you can see the hall, office, and office ceiling colors from one vantage point.  I love how the painting and the chairs make the palette cohesive.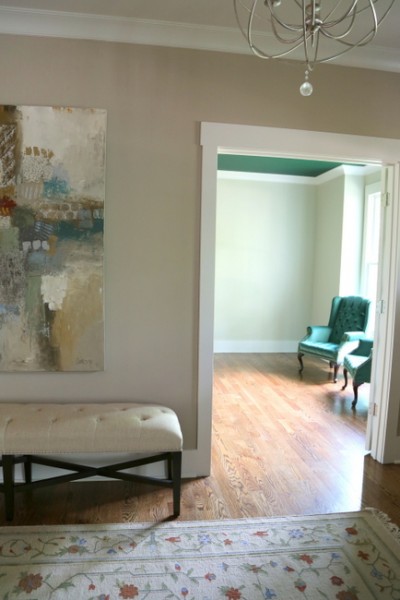 view from hall
Her light fixture in the entry was beautiful, and I encouraged her to purchase another to replace a flush mount  light fixture (it's a booblight, sigh) several feet further down the hall.  We will also be choosing fabulous new light fixtures for the office and dining room.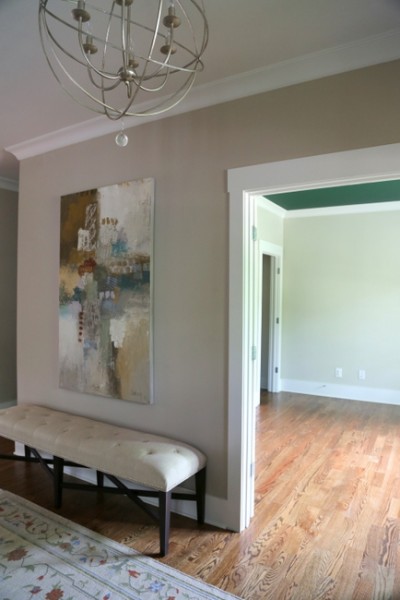 entry and office
Now to work on the office design.  I hope to be able to share the results of space as we move forward with the changes!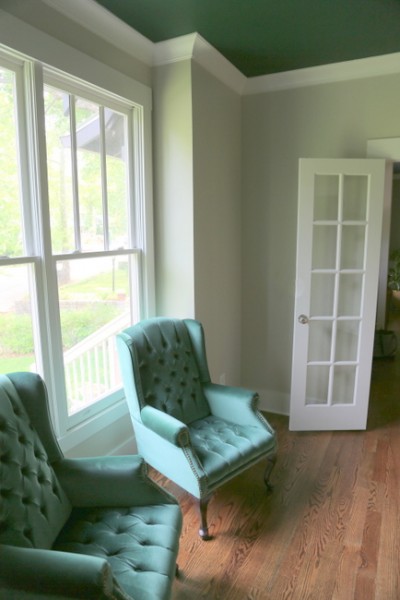 office in progress
If you'd like to learn more about how to choose just the right paint colors for YOUR home, check out my Paint Color Workshop available online today!  Wish me luck at camp . . .
Share this Post