In honor of the newest arrival into the royal family, let's talk about the on-trend style and versatility of ROYAL BLUE.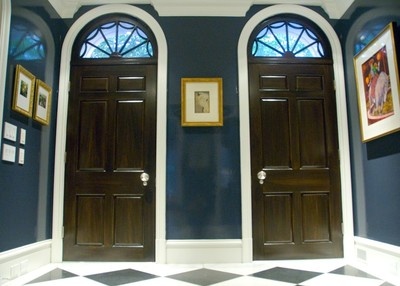 Benjamin Moore's Hale Navy HC-154 in lacquer finish
After all, it's one of Pantone's top fashion colors of the year – and there's no doubt that dark blue is HUGE in the world of decor right now.  One of my favorite combos is royal blue and raspberry: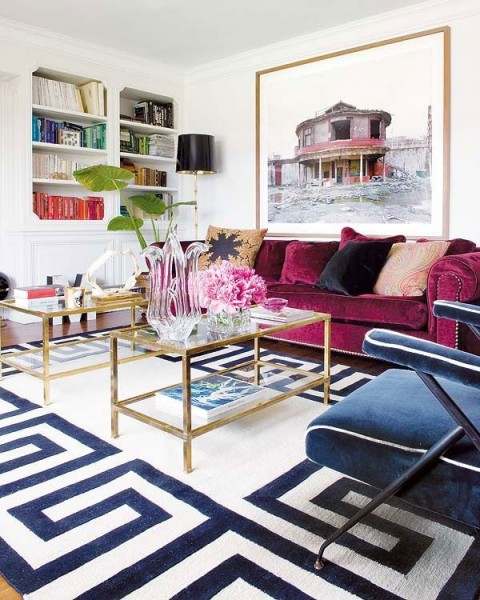 Dark inky blue looks yummy with yellow: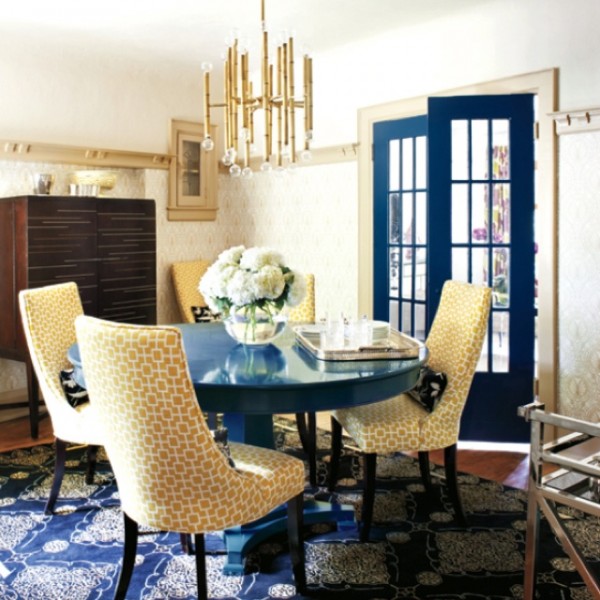 Cobalt looks lovely with lavenders and purple: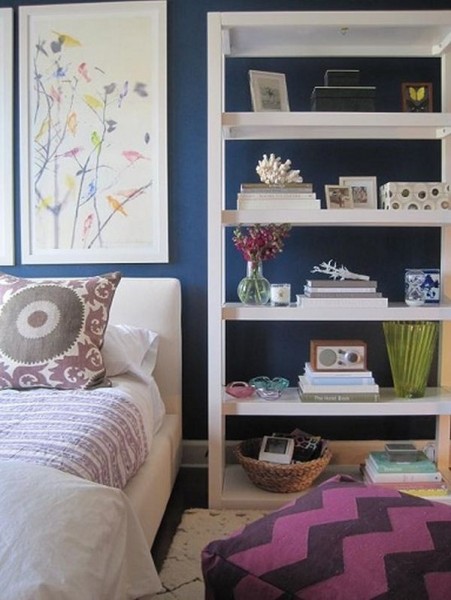 via Pinterest
Navy blue looks gorgeous with greens: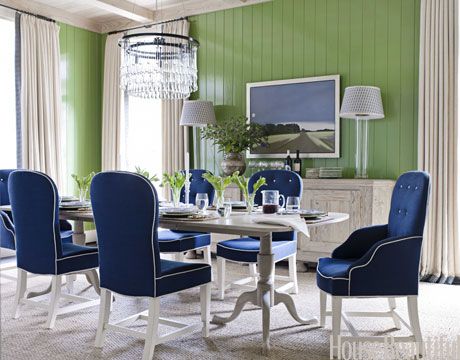 The truth is, dark blue is the new black – it's a versatile neutral that can stand the test of time. I mean, what color DOESN'T work with royal or navy blue?  For more color inspiration, follow my Pinterest board, I Heart Color and check out my Color Video Workshop to learn how to choose the right colors for your home.