As a professional paint color consultant, I'm always learning more and more about color – either through experience or training.  About a week ago, I finished up some color training that focused on Sherwin-Williams paint colors and passed the certification test with a big fat A!!!
 Sherwin-Williams Color Training
I have a really strong grasp on Benjamin Moore paint colors, and that is what I specify most of the time for my clients.  However, because so many Nashville area builders prefer that I choose Sherwin-Williams paint colors for their new builds, I feel more confident gaining this specific paint color training and certification.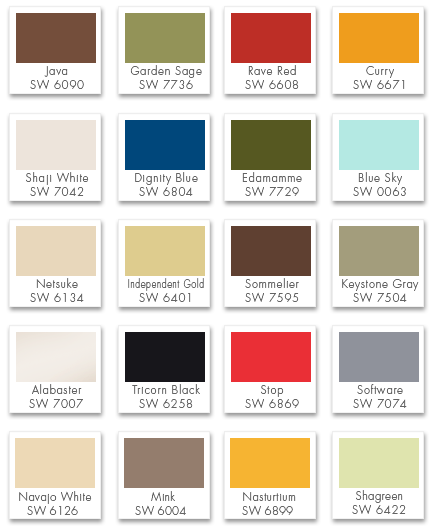 Sherwin-Williams Colors
A really exciting thing happened for me this week –  last week, an Associated Press reporter contacted and interviewed me about incorporating Downton Abbey decor into your home. Apparently, the news of my obsession with Downton Abbey has gotten around!  Anyway, this week at least six major news outlets picked up the story and  featured photos of  Downton Abbey decor in my own home, including the Washington Post, Yahoo News, and ABC News!!!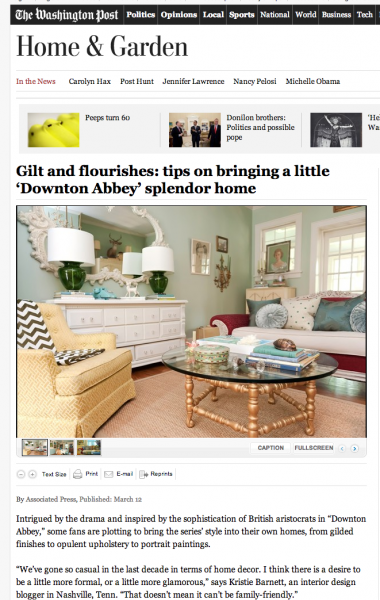 Click here for complete article about Downton Abbey Decor
Last Saturday I had an article in the Style section of The Tennessean.  If you didn't know, I write for them regularly once or twice a month.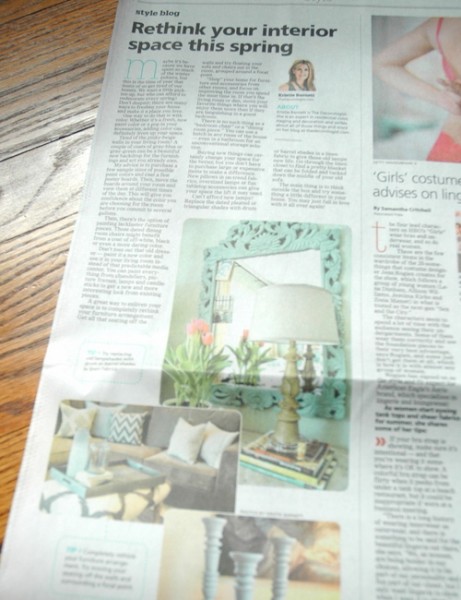 Latest Article in The Tennessean
To round the week out, I got news that my Home Staging business was chosen for the second year in a row as one of Nashville's House & Home Magazine's Readers' Favorites for 2013!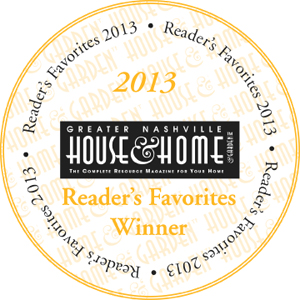 Lest you think I'm bragging (well, maybe I am just a little bit!), I've missed yet another deadline I set for myself to finish up my new book on the business of Home Staging, Psychological Staging.  So many things, both work and personal, have kept me from meeting my goals for getting my first book out.  It's very, very close.  Looks like my upcoming vacation may have to be a bit of a "working vacation" if I want to get it out by summer.  But that's ok – I love what I do!  And a few hours a day editing a book on the sunny beach is nothing to complain about, right?  I want to thank you all for reading and for your amazing support of me – it means more than you can imagine!  Have a wonderful weekend.