Does anyone actually LIKE popcorn ceilings?  Of course they don't.  But they can be messy and expensive to remove, so most just live with it.  What if I told you there was another way to live???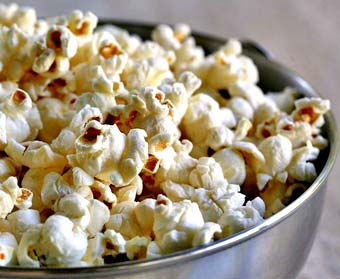 Nashville-based Brooks and Dana Tucker of Bella Tucker Decorative Finishes recently renovated their kitchen and found a way to win the fight against the dreaded popcorn ceiling.  Here is her kitchen during the reno: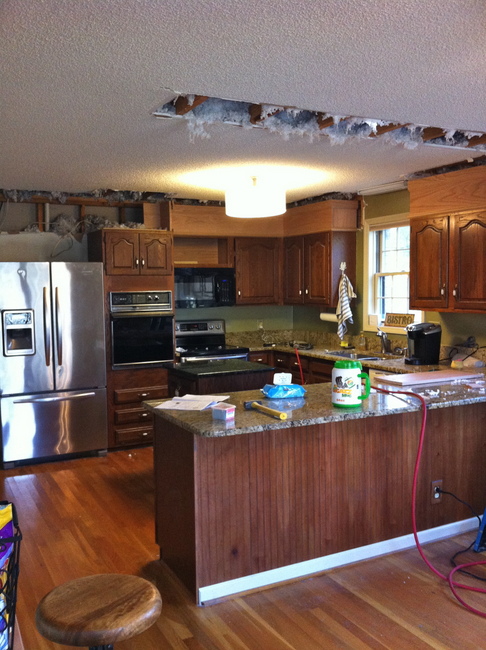 The solution?  Styrofoam ceiling tiles.  Here's the stunning "after":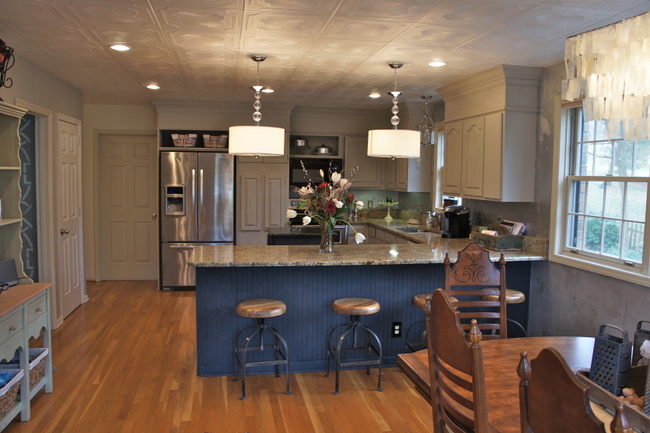 These lightweight 20″ x 20″ styrofoam tiles can be adhered right on the ceiling with glue.  I particularly like this pattern I found online: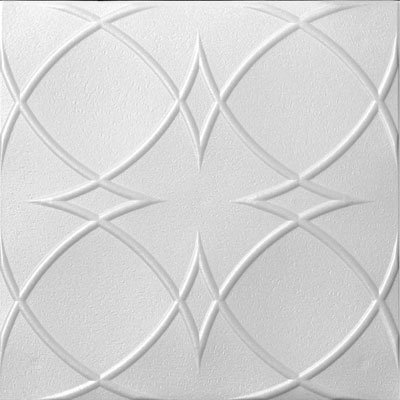 The Tuckers are amazing!  Less money and less headache than removing that popcorn – and what an improvement! Make sure you check out the rest of their incredible kitchen renovation here.  If you have seen any other ways to solve the popcorn ceiling dilemma, I'd love to hear more about it.
Don't forget to sign up for my Color Class in Nashville on the evening of June 26th.  Register by clicking here.
Share this Post