I'm not the camping kind of girl.  But that was before I heard about glamping!   Check out the room below.  Oh wait, it's not a hotel room, it's a tent!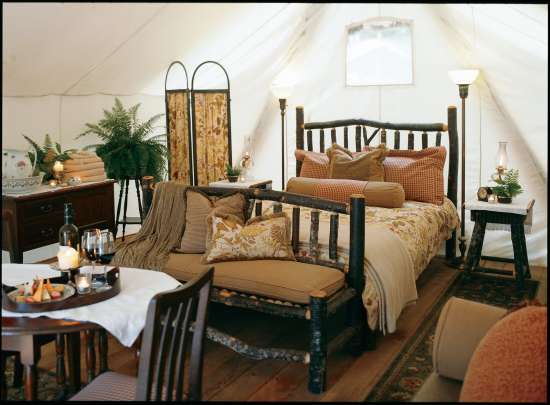 | | |
| --- | --- |
| Glamping is short for glamorous camping, of course!   Apparently,  it started in England and is a big fad among celebrity-types all over the world.   | |
Glampgrounds are popping up all over, and they're not cheap.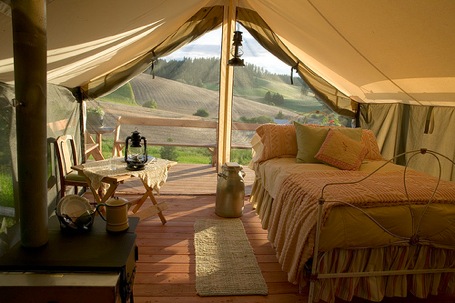 Some people are just doing it their own way with props from style icons like Laura Ashley and Cath Kidston.  Gosh, I hope there's no rain in the forecast . . .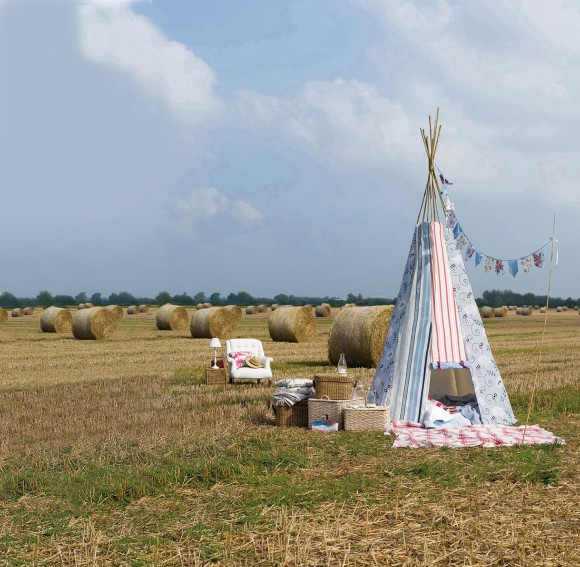 I think Ernest Hemingway stayed here . . .
If someone had only told me about this, I would have headed out into the great wide open a long time ago!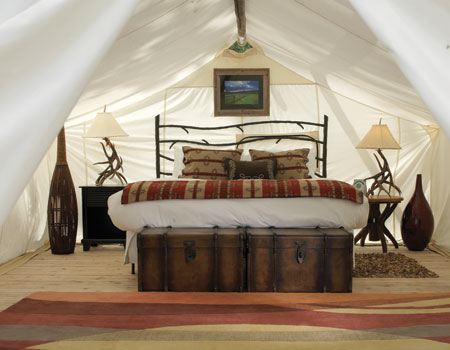 How on earth am I just finding out about this? 
Photo Credits:  Impact Lab (1, 5), Just Beautiful Things, Ecosalon,  Go Glamour Camping, Future Blog Design Hotels.
Share this Post