High-end designers are taking classic chair shapes and updating them with splashes of unexpected color, like this twist on the classic Windsor chair: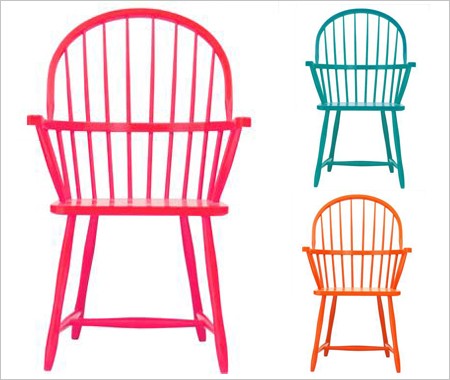 Fabulous, no?  The price of these designer Windsor chairs from Ola is a whopping $1250 each. Ouch.  How hard would it be to paint your own for a similar, even completely custom look?  Not hard at all.   Just look on Craigslist or  garage sales for outcasts in orange wood tones, popular in the 1970's.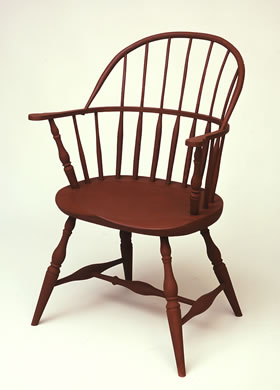 This could be fabulous painted! 
Check out this designer take on the old-time ice cream parlor chair: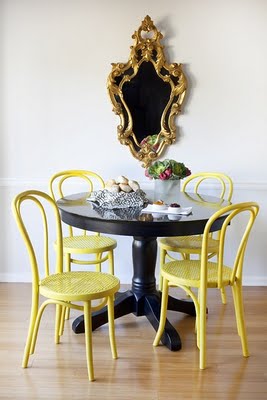 Dayka Robinson Designs via The Queen of Craigslist
Here's a less expensive option from K Peterson if you want to create your own statement in your breakfast room for only $99 a piece.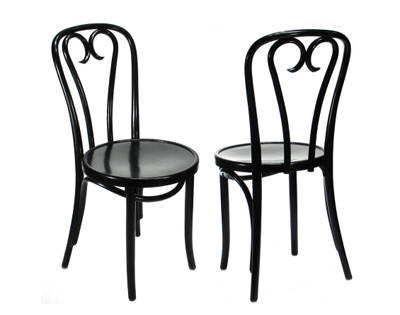 Blue-painted chairs coordinate with the blue in the back of this hutch.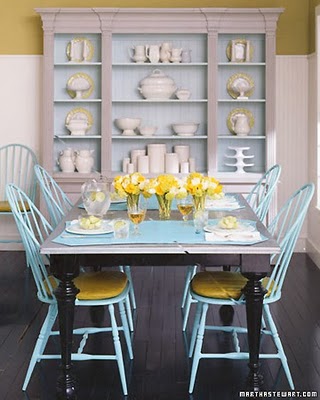 These simple Windsor chairs come in a pair from Target.com for $69.00 and would give you a similar effect as Martha's version above. Wouldn't these be gorgeous in turquoise?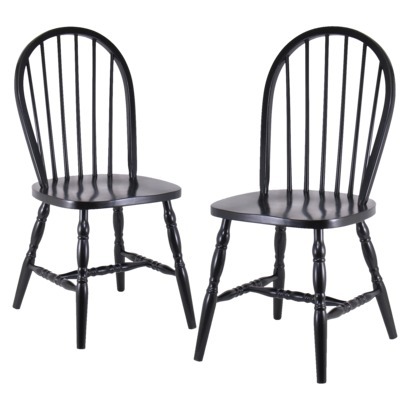 What a glamorous dining room!  The white chairs steal the show.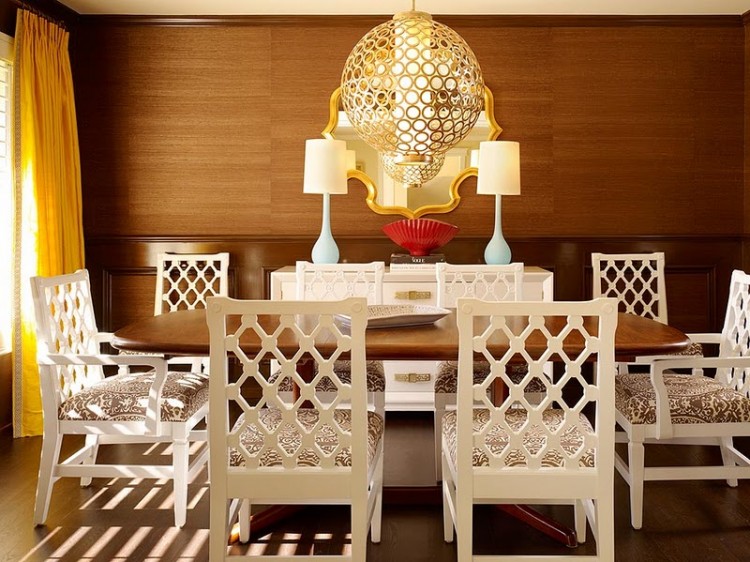 These patio dining chairs from Target.com could have the same effect – leave them black or go any color you like.  They are currently on clearance for a bit more than $60 each!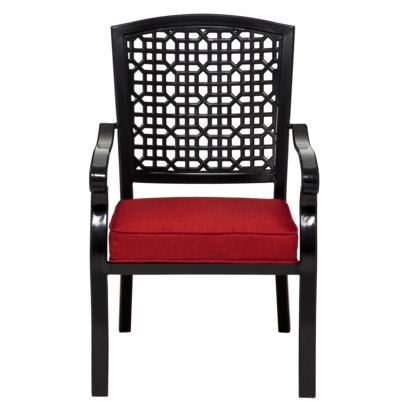 These fun lacquered babies were once dated colonial breakfast room chairs: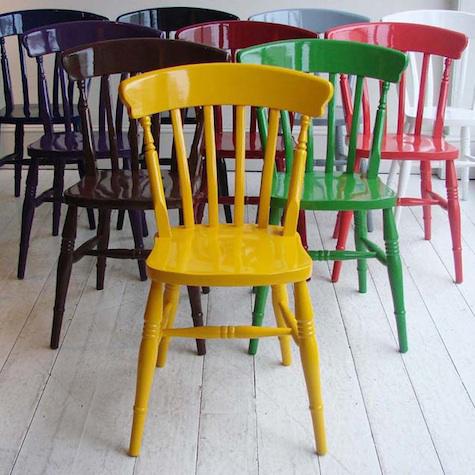 It's amazing what a little color (and paint) can do!  I'm hoping by the time this weekend is over, my crappy cedar closet interior will be completely painted out in Annie Sloan's Emile – a lovely grayed purple.  I'll keep you updated!