| | |
| --- | --- |
| Kelly Wearstler ranks among the design industry's most influential new tastemakers.  Acclaimed for trendsetting designs, Kelly is the founder and principal of the award-winning Los Angeles-based firm House of KWID (Kelly Wearstler Interior Design).  She is well-known for colorful mod-baroque commercial interiors, such as those of the Viceroy hotels in Palm Springs and Santa Monica, the Avalon in Beverly Hills, and the Tides in Miami Beach.   She's married to a hotel developer (convenient, huh?) and has two young sons. | |
Kelly is currently a design judge on the second season of Bravo reality television show Top Design.  Her books include Domicilium Decoratus (Harper Collins, 2006) and Modern Glamour: The Art of Unexpected Style (Collins Design, 2004).
Several years back, Kelly was credited with popularizing the "Regency Hollywood" look.  Her latest designs are a Nouveau 80's look, an edgy take on 1980's glamour.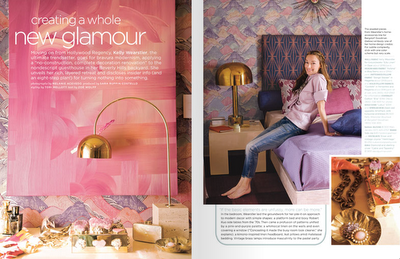 This is what I love about Kelly Wearstler:  When asked in an interview "What's your best piece of decorating advice?" this was her response:  "Remember that there are no rules in interior design. Always be fearless and have fun. The best ideas are born out of risk. If it's something you love, just do it. People will always tell you 'Oh, you're not supposed to do that,'  but I've found if you just do it, you can achieve unbelievable results. You step out of what everyone else is doing and create something truly your own. Along those lines, do not overthink or analyze.  Just tweak something and move on. You can add or build on or even change."
I couldn't agree more!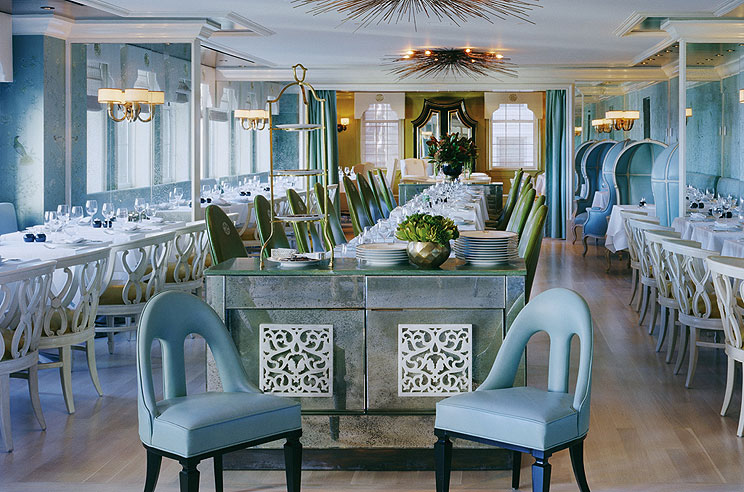 .