I started off my week in the best possible way – with a tour of the latest Parade of Homes in my city! Actually, this home tour is right outside of Nashville in the bedroom town of Nolensville, Tennessee.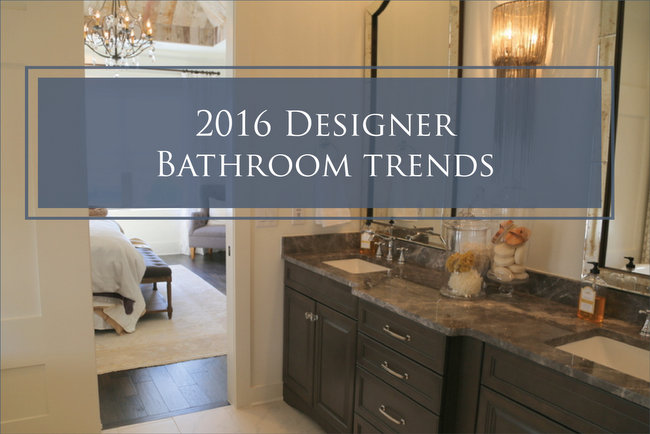 I paid particular attention to the bathrooms of these homes, which I am featuring for you today. Here are the trends I noted:
1. Painted Vanities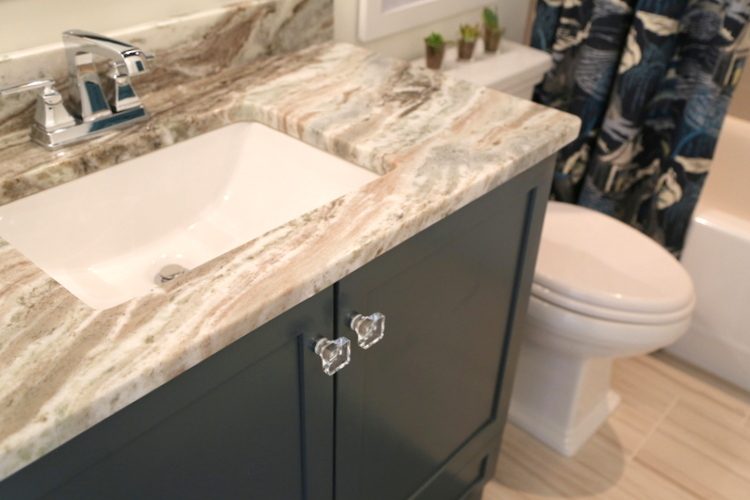 Of all the bathrooms in the four homes I toured, there are ZERO wood stained vanities or cabinetry. All are painted – either in a shade of gray, black, or off-white. The countertop in the above photo is stunning, and it ties in beautifully with the flooring.

2. Plank Tile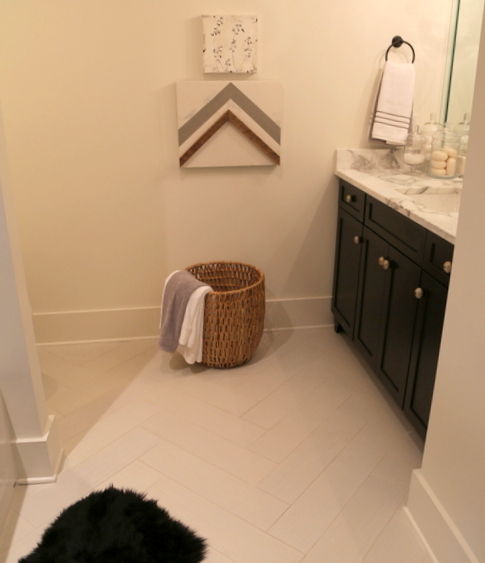 Plank tile is found in many of the bathrooms – some times on the floor, and other times on the shower walls. Notice that directionality makes a big difference in the resulting look.

3. Mixed Metals & Copper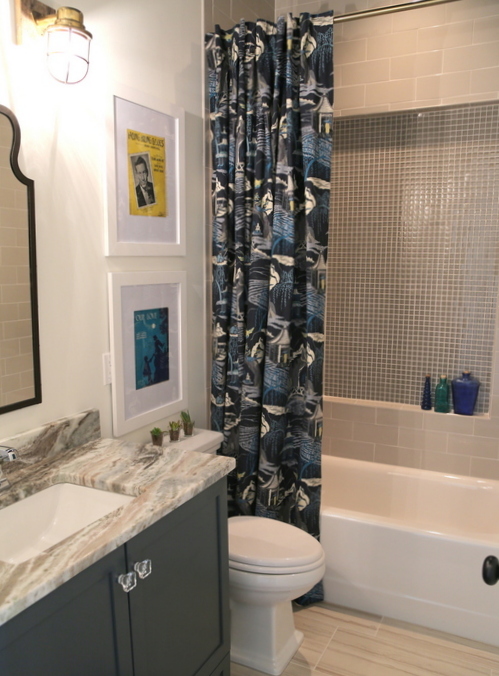 In this bathroom alone, you'll find nickel, iron, copper, and a bit of crystal bling. Combining metals can look fabulous if it's artfully done.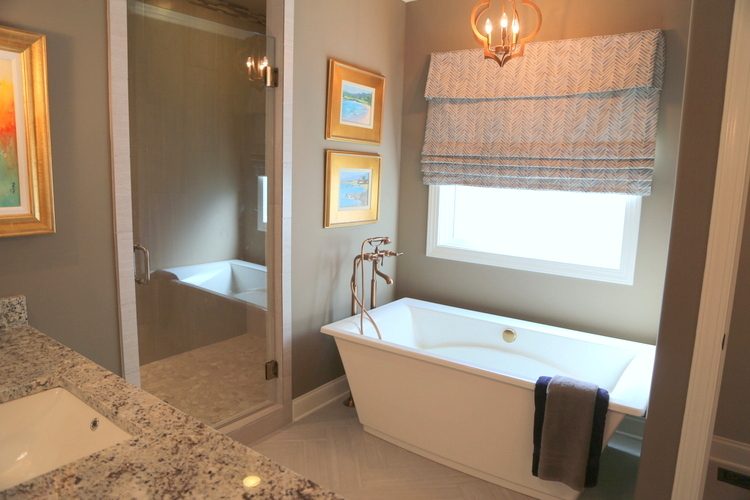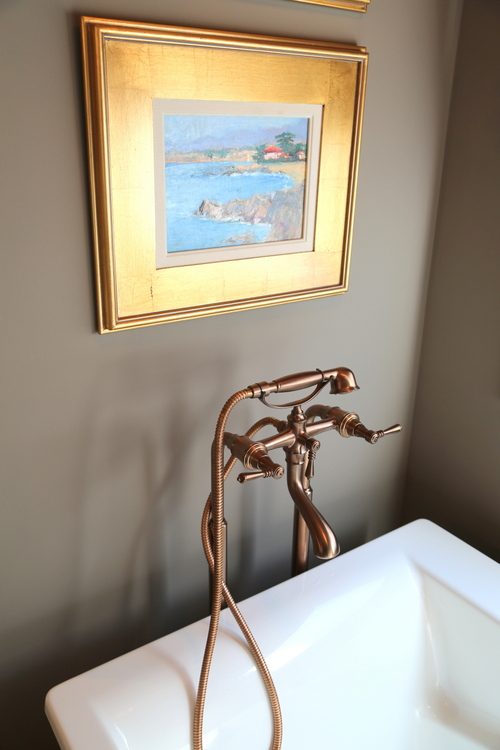 copper fixtures 
4. Timeless Fixed Elements

Timeless materials such as marble, subway tile, hex tile, and beadboard will feel the freshest in the long run. Using these kind of materials makes for a soothing, peaceful bathroom.


5. Trendy Accessories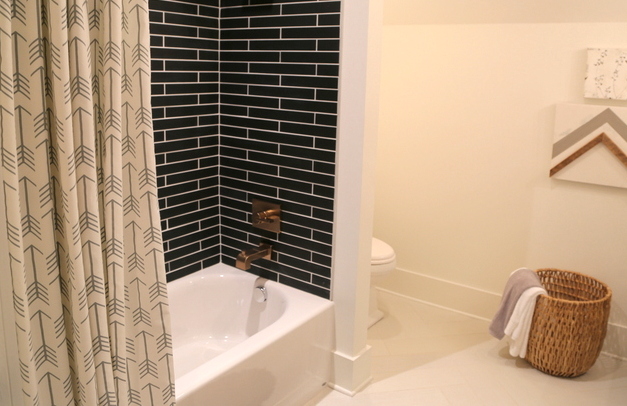 If you save the "trendy" for things that can be easily and inexpensively changed, such as shower curtains, art, and accessories, you are one smart cookie.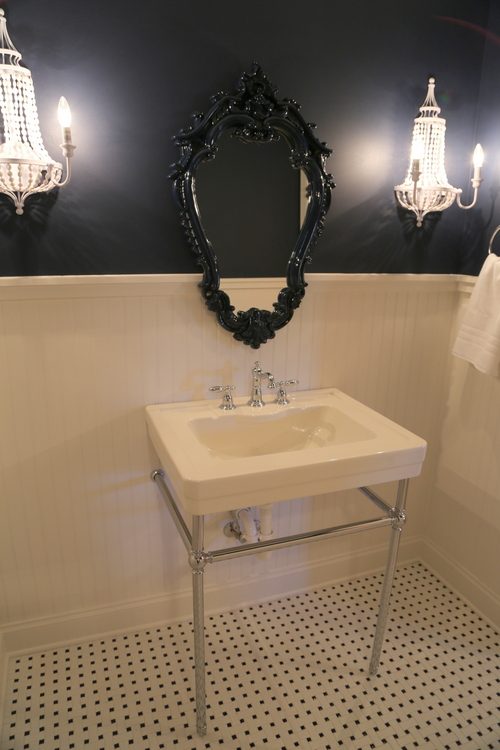 Dramatic wall treatments, like this amazing stenciled powder room by Bella Tucker Decorative Finishes, is a great way to make a statement in a guest bathroom.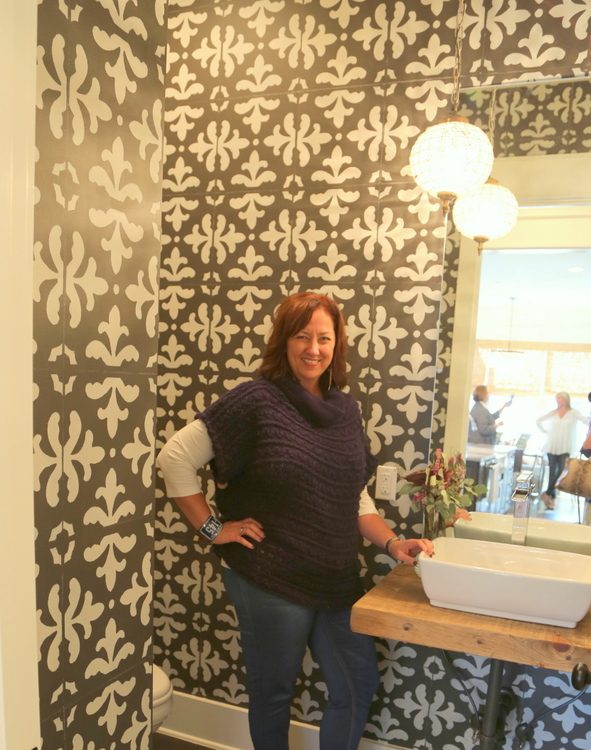 Dana Tucker of Bella Tucker Decorative Finishes
If you are in the Greater Nashville area, check out the Parade of Homes in Sherwood Green Estates, Nolensville, TN, though October 25th. The builders of the homes I featured today are Landmark Homes and Arnold Homes; the designers of these bathrooms are Lauren and Kara Blalock of ReFresh and Julie McCoy of Julie McCoy Interiors.
What do you think of these bathroom trends?