This one has been creeping into our consciousness like a stealthy panther for some time now . . . and the tropical trend is going to be HUGE this summer.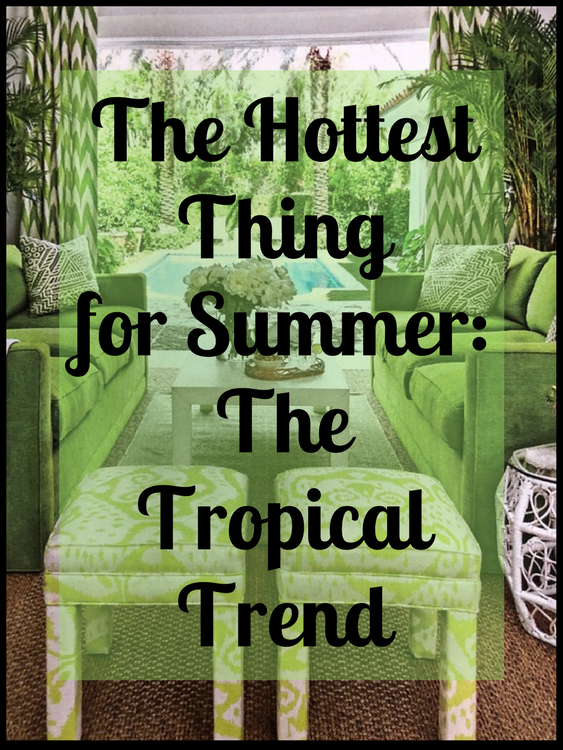 Mary McGee design
I get tons of design magazines and retail catalogs, and here are just a handful of recent ones that show how the popular tropical trend is trickling down to the mainstream. Pottery Barn is featuring tropical plants, gilded bamboo, banana leaf and dense floral patterns, and rattan.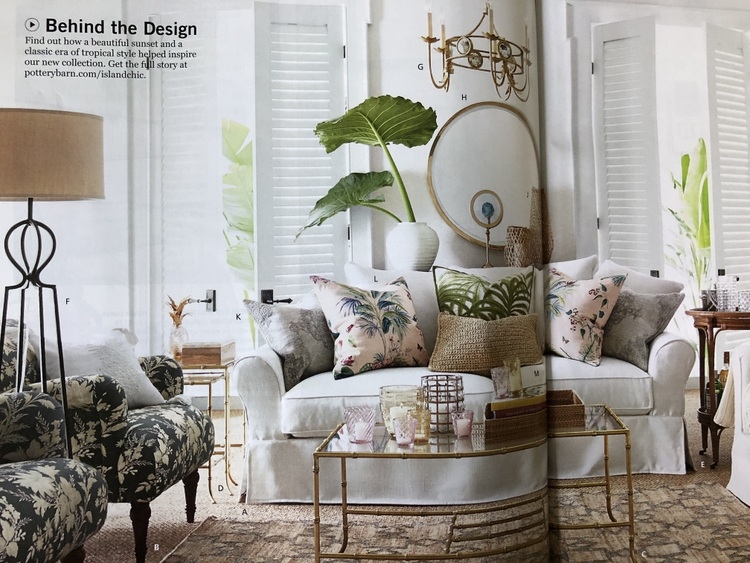 Pottery Barn
Some of the influencers of this trend include hot young designers like Justina Blakeney and throw-back icons like Lily Pulitzer and Dorothy Draper. Blakeney's "jungalow" look embraces bohemian maximillism, dark and vivid colors, and all things jungle-ish. We're seeing tons of mixed patterns and oh-so-much rattan: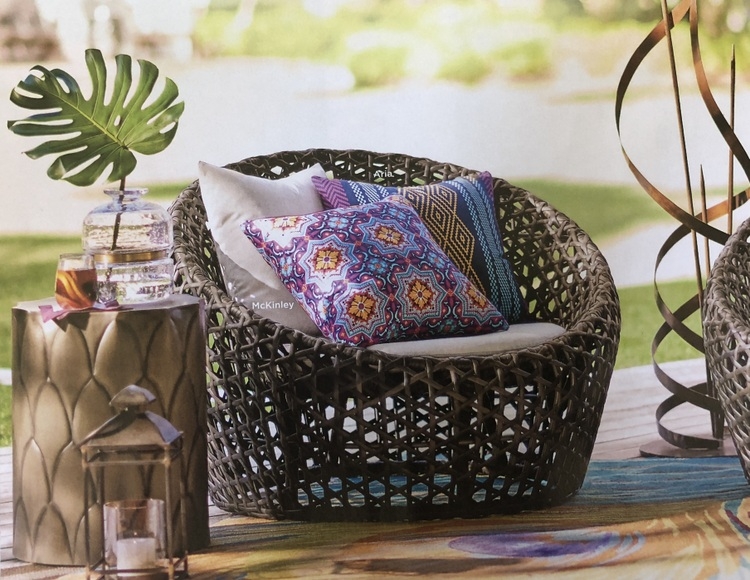 Grandinroad
Pottery Barn just pushed out a new line of outdoor products and fabrics by Lily Pulitzer. Lots of pink + green, this Palm Springs-meets-Paris vibe is back in fashion and decor. Preppy, but prettier than the 1980's version.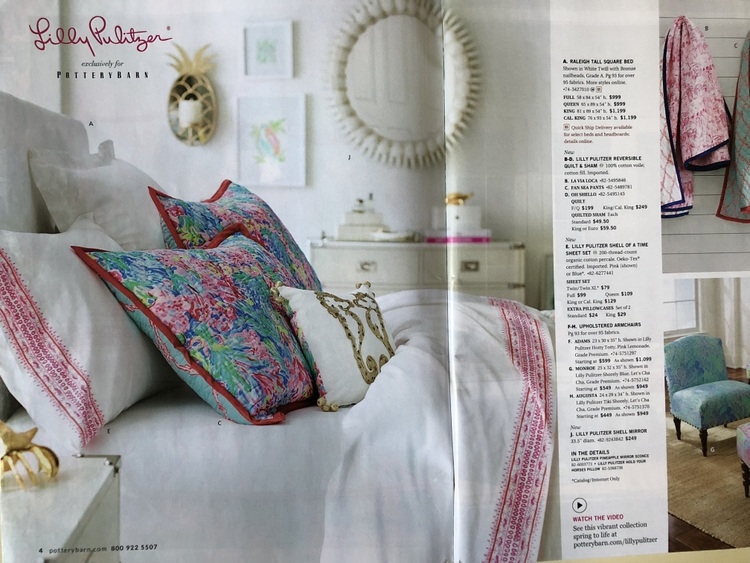 Pottery Barn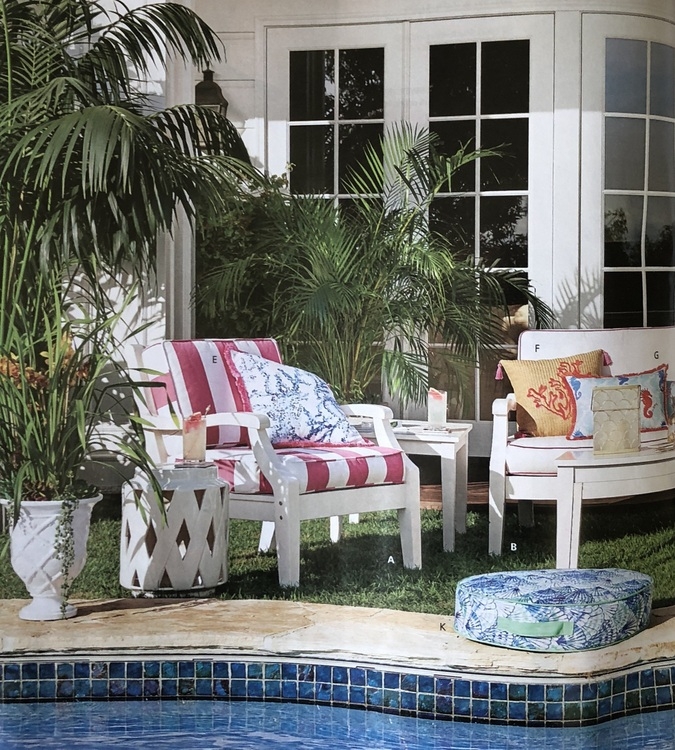 Pottery Barn
One of the late, great designers of the 20th century, Dorothy Draper's influence is revived in this tropical jungle trend. Draper was able to use feminine color with abandon, simply by tossing in a heavy dose of black to keep it from becoming too saccharine. Cabana stripes abound – and it's not just for the outdoors anymore.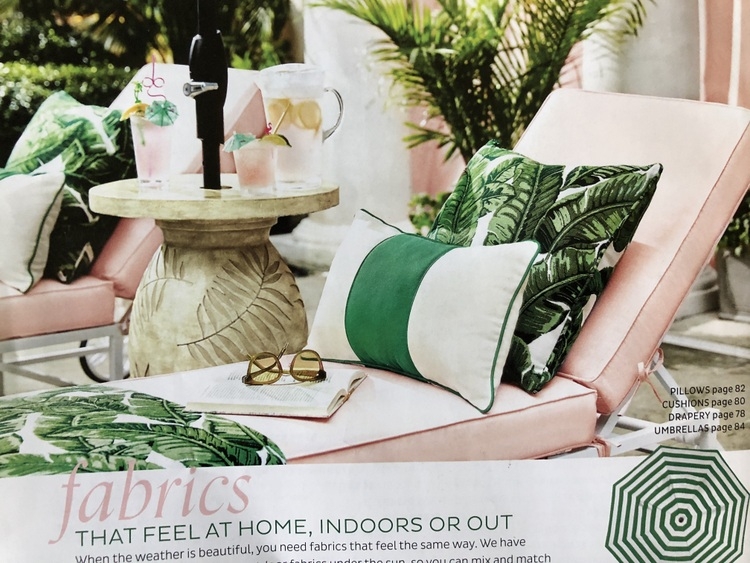 Ballard Designs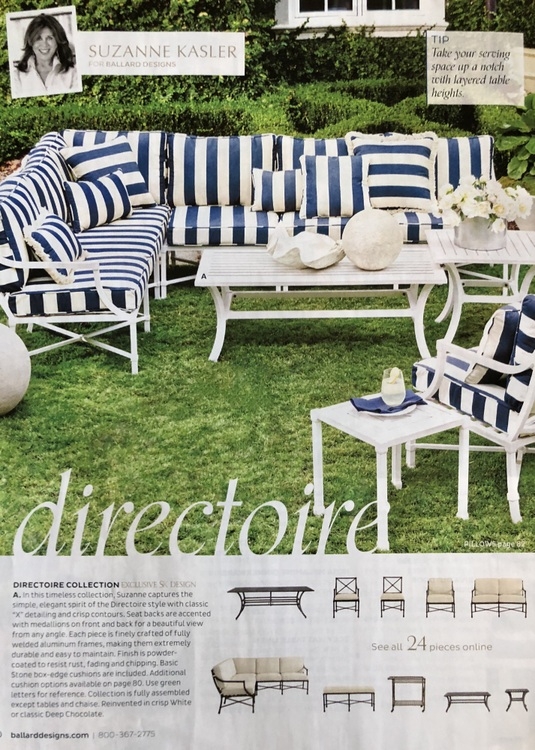 Suzanne Kasler's cabana stripes for Ballard Designs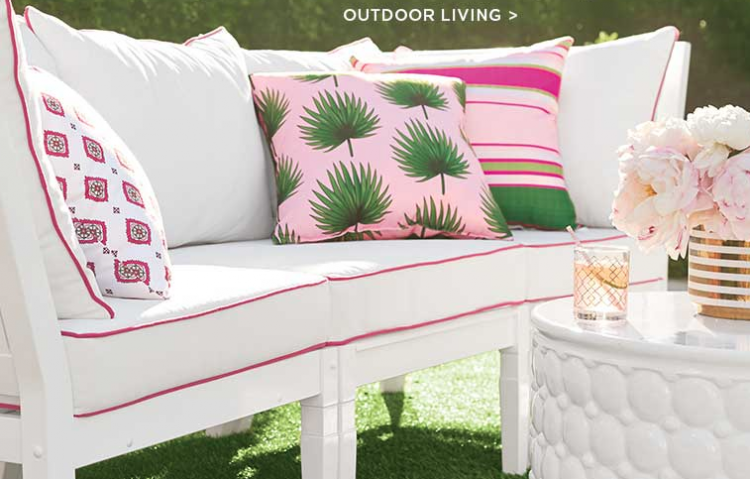 The most popular colors this summer are greens and pinks. Dark greens and lighter yellow-greens are so hot right now, as are blush to raspberry pinks.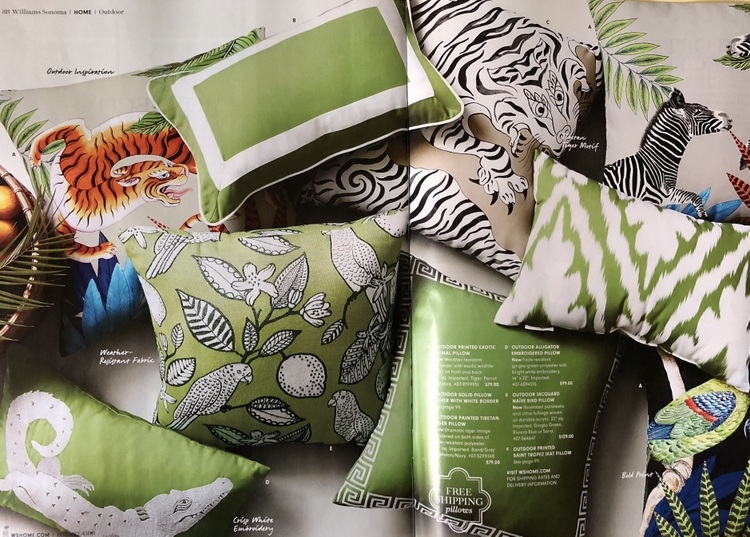 Williams Sonoma Home
Why not mix these jungle greens – a solid, a stripe, and banana leaf – with a cheetah or leopard print?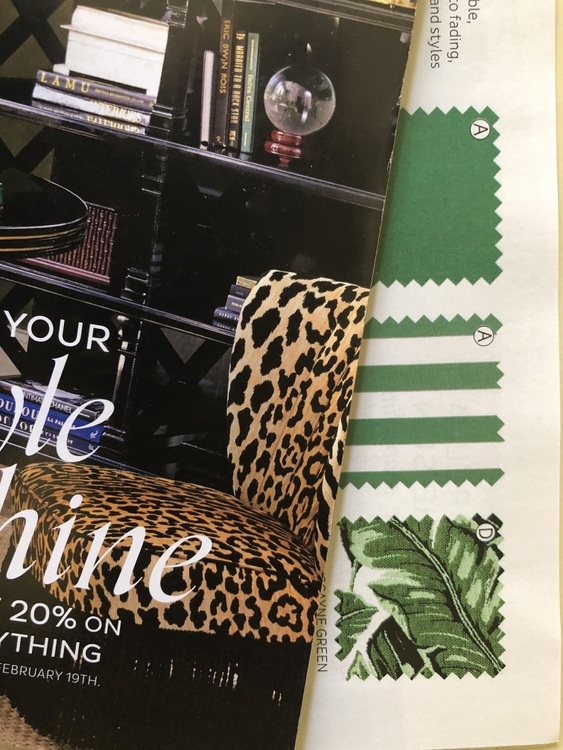 Ballard Designs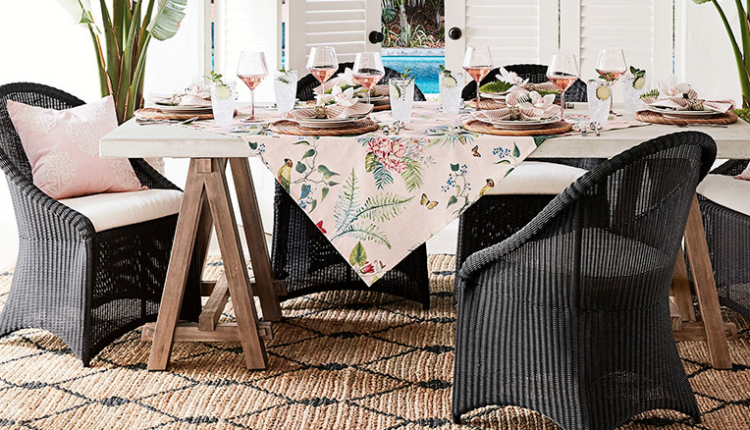 source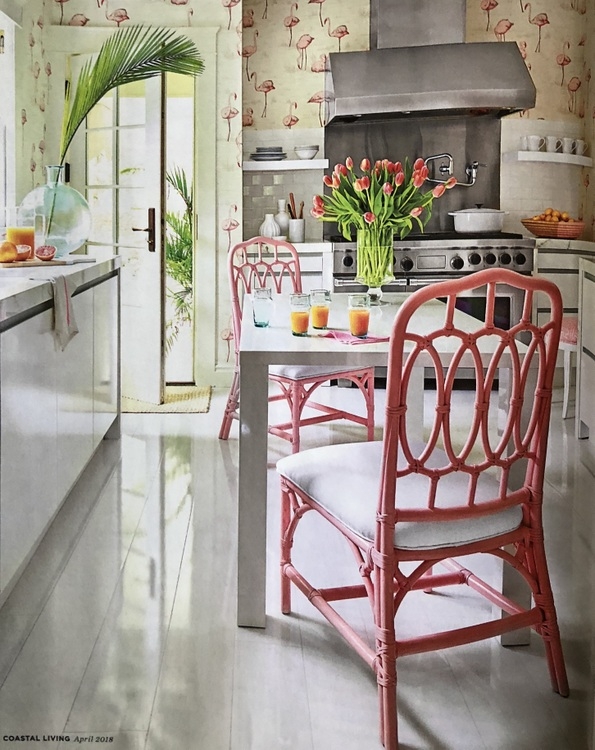 Mary McGee in Coastal Living
Are you noticing lots of exotic animals in these images? Watch for flamingos, jungle cats, elephants, zebras, birds, just to name a few.
While natural rattan and bamboo (even retro finds) are uber-hot, painted versions of both are found in the juiciest, most saturated colors. Of course, white is fresh and a safe bet, too . . .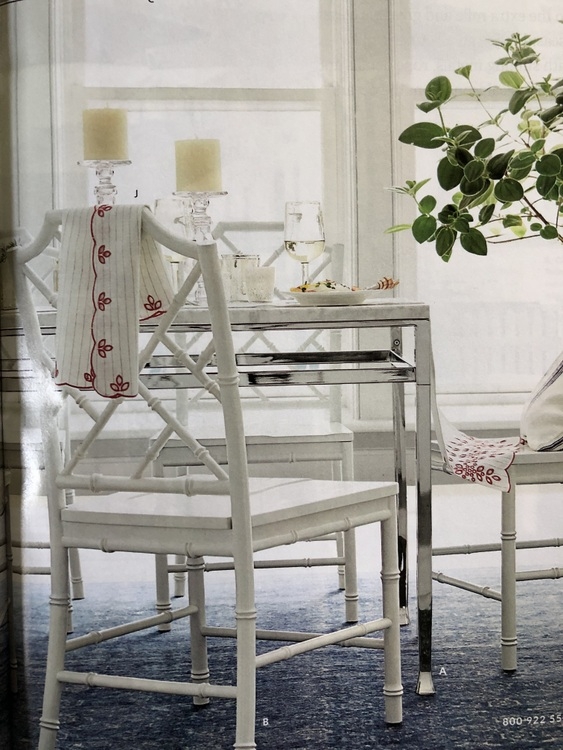 What do you think? Are you ready for this happy tropical trend for your home? Stay tuned for the reveal of my big winter project, 33 Palms, where I used a good dose of this style in this Florida vacation rental home!