For our anniversary, Mr. Man and I stayed at the Hermitage Hotel in Nashville.  It's where we stayed on our wedding night fifteen years ago.  The Hermitage Hotel is the only 5-star hotel in Nashville and was built over one hundred years ago in the Beaux Arts style.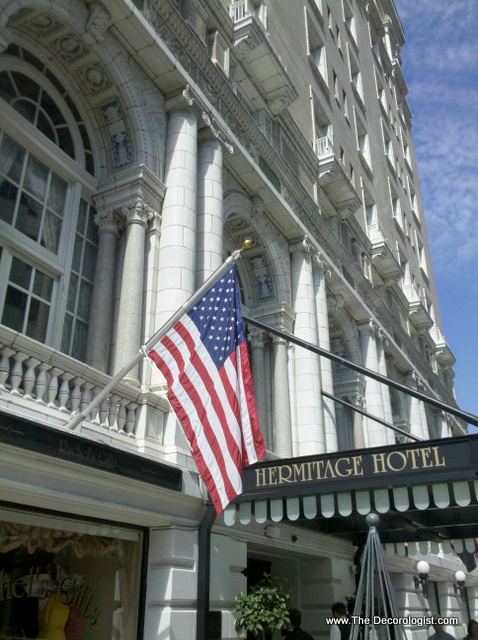 The Hermitage Hotel,  Nashville
This hotel has a rich and storied history in the city of Nashville.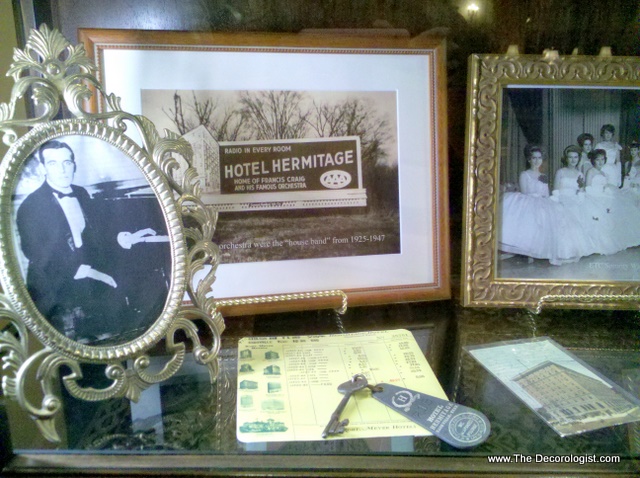 Steeped in History
Besides the obvious grandeur and historical significance, the thing I noticed most was the attention to detail.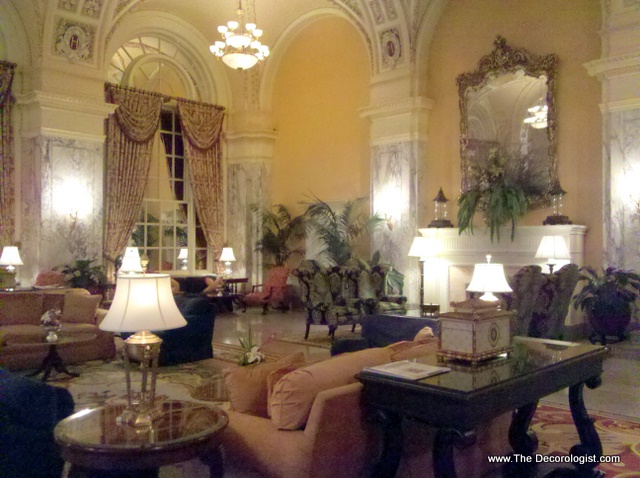 The Hermitage Hotel Lobby
Can you imagine anyone building something today with this much detail?  Of course you can't, because no one does!
Beaux Arts Ceiling in the Hermitage Hotel Lobby
I'm not just talking architecture – I'm talking about attention to detail that is all about hospitality.  For goodness sakes, we had the choice of 3 kinds of pillows!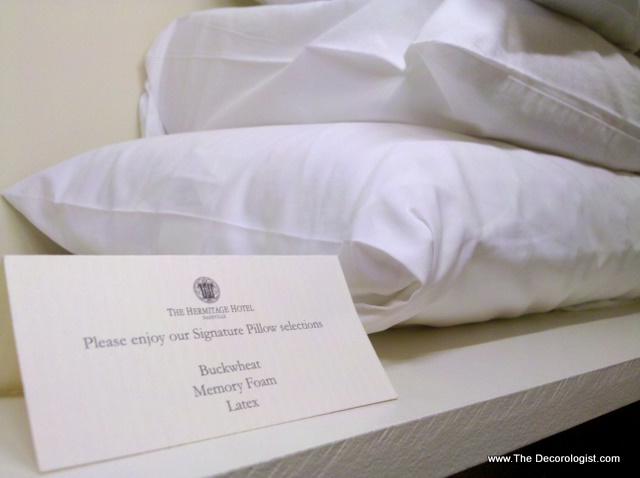 Pillow Selection
As a Nashville home stager, I can really appreciate the time and effort that went into this kind of towel folding.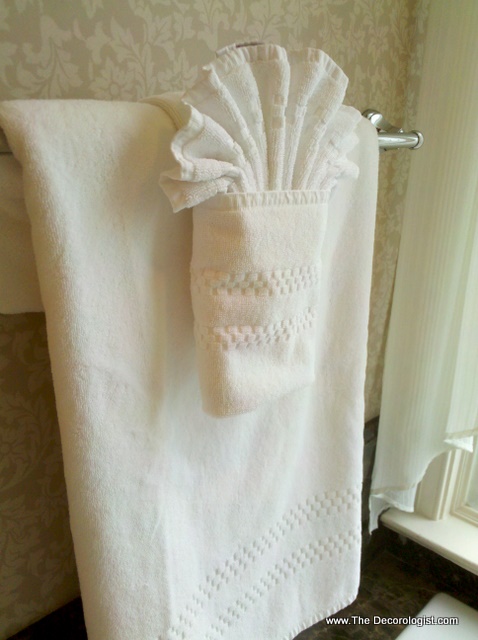 The Fine Art of Towel Folding
However, I did NOT care for the karate-chopped pillows – please do not try this at home!  It hurts the pillows, ouch.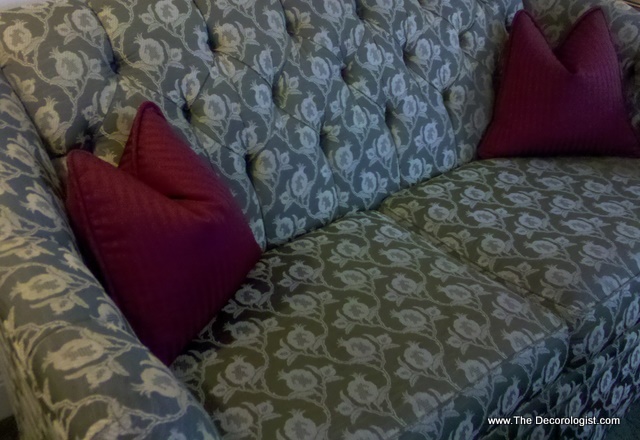 Somebody has their blackbelt in karate . . .
Now, this one I don't quite understand – a linen napkin was placed on the carpet on either side of the bed when they came and did a quite elaborate "turn down" of the bed.  I suppose it's a nice transition for your feet from the bed linens to the carpet???  Wouldn't want to shock my sensitive feet . . .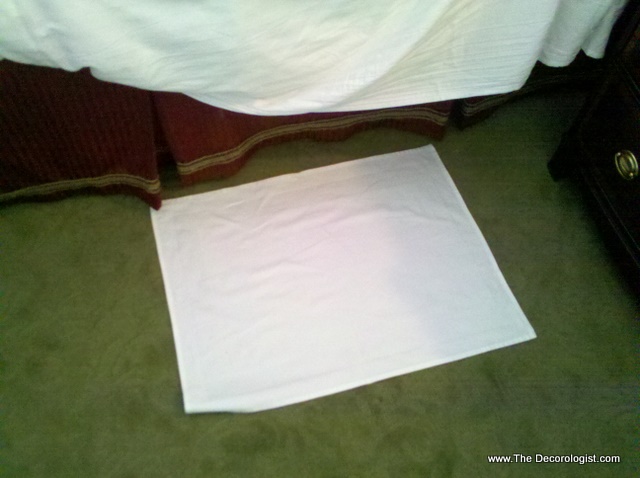 Things that make you go "hmmmm" . . .
I think attention to detail is what separates the average, everyday experience from something that is very special.  It's what hospitality is all about.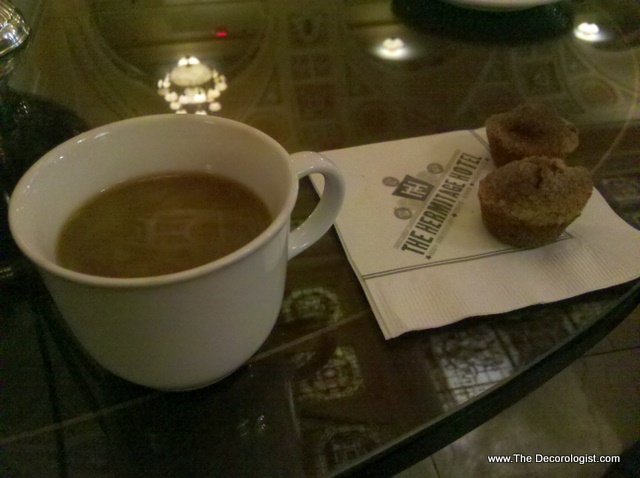 Paying attention to detail in our homes reflects that we really care about making our surroundings special and elevates the mundane into something that blesses those who take the time to notice.  What can you do today to make your corner of the world a little more special?