Last Thursday night, historic Franklin Theatre outside of Nashville hosted a Nashville Public Television (NPT) fundraiser and Downton Abbey's Season Four premiere screening.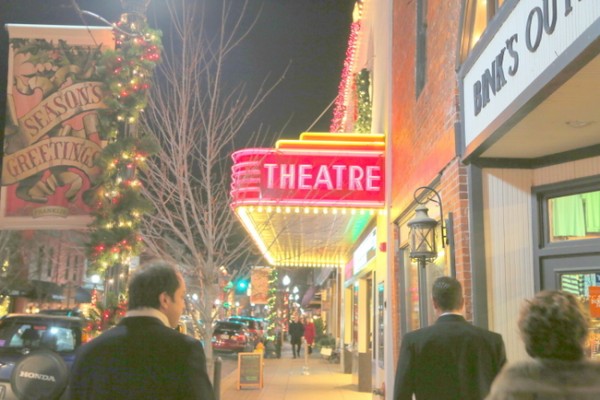 historic Franklin Theatre 
NPT's 1920s Soiree preceded the screening where guests came dressed to the nines in period-appropriate attire to hobnob and share their passion for the popular television series.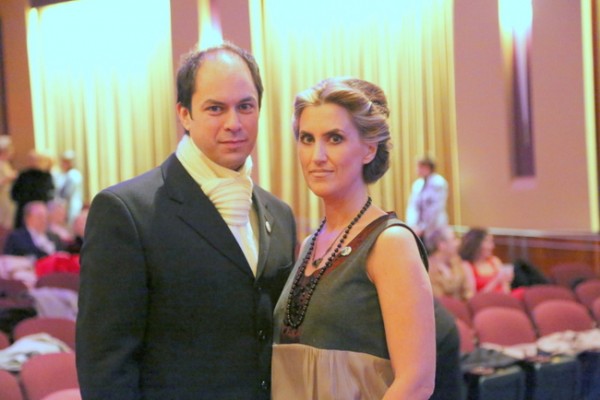 Mr. Man & The Decorologist, Downton Abbey-style
Attendees reveled in the chance to play dress-up and experience the glamour of the British Edwardian period. The men dressed in military regalia, black or white tie, or the more casual hunting or golfing ensemble appropriate to the era.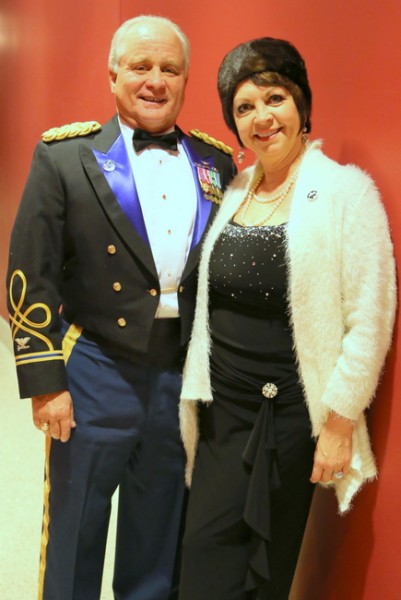 Hats, canes, and scarves were the perfect complement to most men's attire at the event. Here is a photo of my lovely friend, Melanie, and me with our dapper escorts: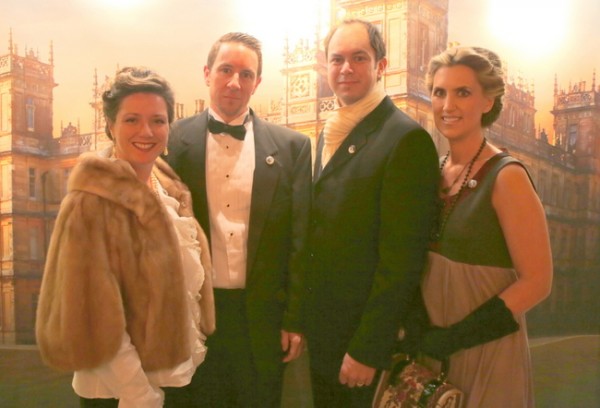 Melanie Gnewikow of Melanie G Photography, Dr. David Gnewikow of Advanced Hearing Solutions, Phil Barnett of Stonebrook Media, and Kristie Barnett, The Decorologist
 Most ladies wore some combination of hats, fur, lace, and/or gloves.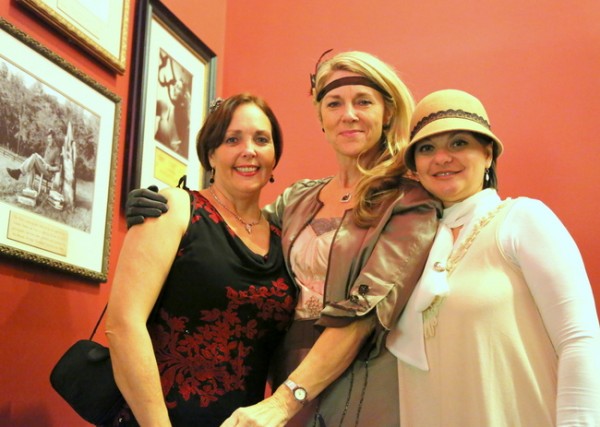 Many chose the more "modern" style becoming popular in the 1920′s – flapper!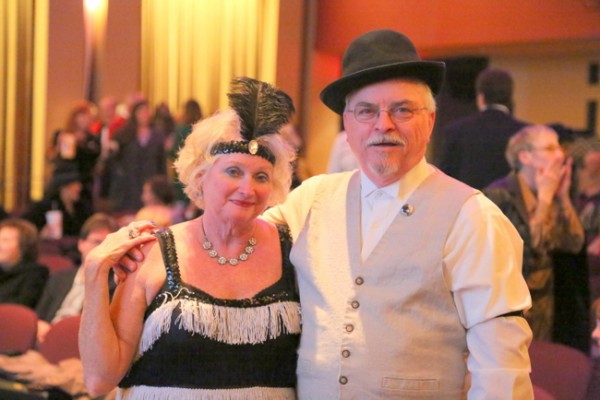 Dianne and Mike Tant of Franklin
The accessories and jewelry were oh-so-important to getting the Downton Abbey "look."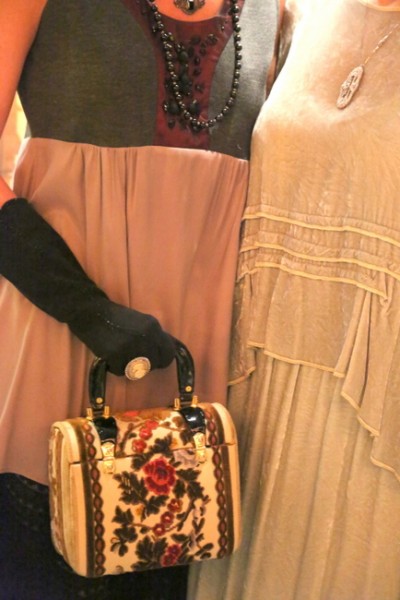 There's nothing like going to the theatre where you are served in your seat!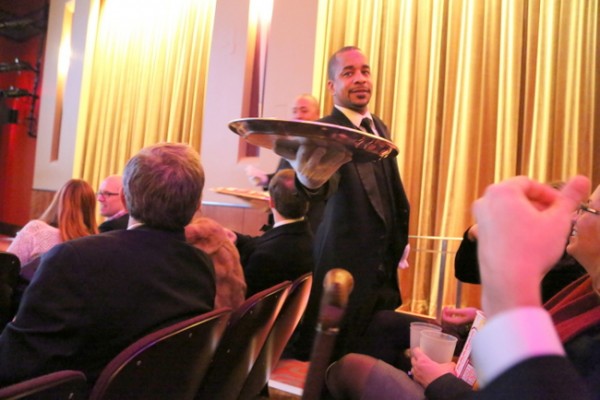 As showtime neared, the excitement built in the eager audience.  And the premiere did not disappoint!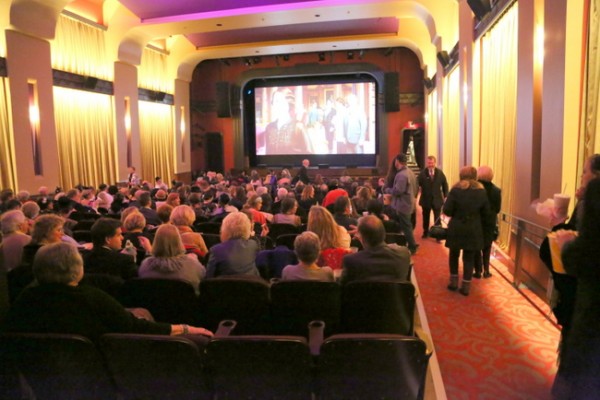 Spoiler alert:  if you thought Lady Mary was self-centered before, just wait until you see her this season. Matthew's death did not soften her up, not one little bit.  I pity her next love interest . . . but I can't wait to see who it will be!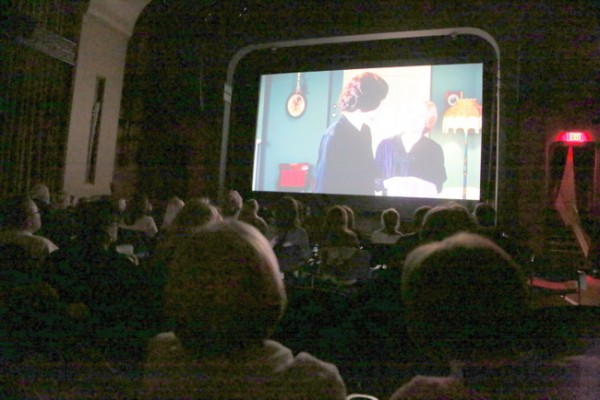 Downton Abbey Season 4 Premiere 
After the screening, soiree guests were invited across the street to Walton's Antique and Estate Jewelry for a bit of chamber music and lively discussion about the much-anticipated premiere.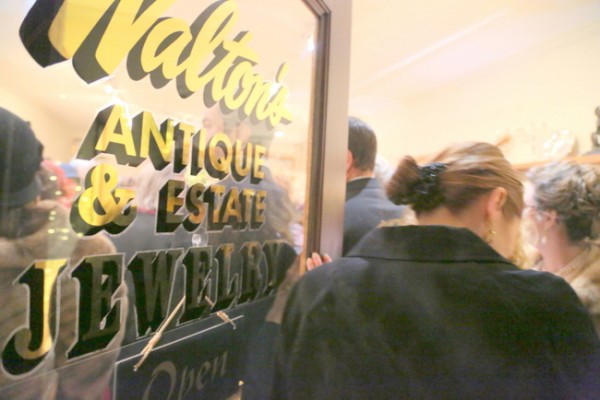 Walton's Antique and Estate Jewelry 
Shop owners encouraged patrons to try on some of their fabulous estate and antique jewelry.
Popular jewelry at the event included pearls,  as well as Edwardian and Art Deco-inspired pieces.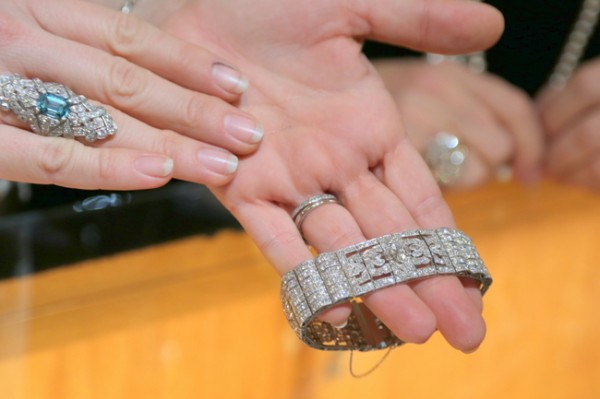 Edwardian baubles from Walton's  
Here's NPT President, Beth Curley, trying on some of Walton's beautiful selections: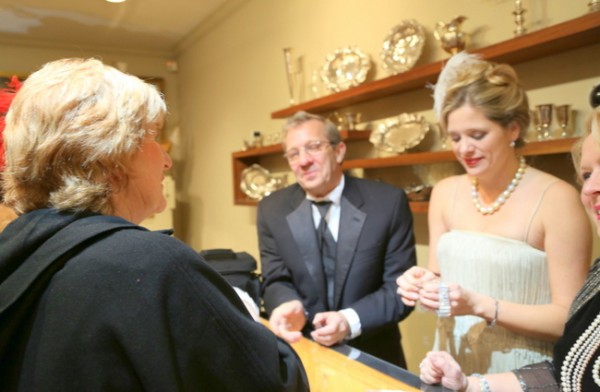 A good time was had by all!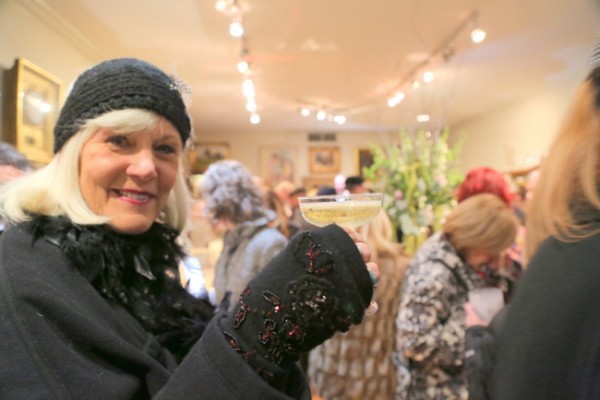 We had a wonderful night and enjoyed spending the evening in idyllic downton downtown Franklin – and it's even prettier at Christmastime!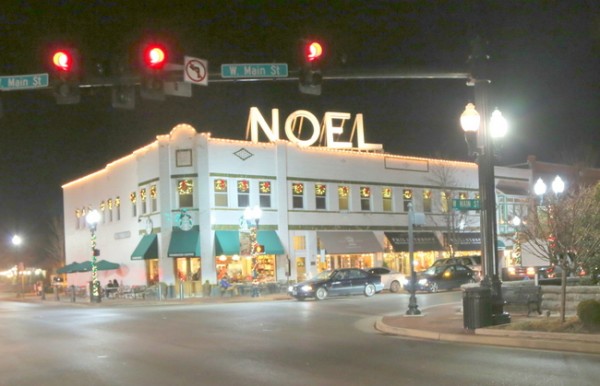 historic downtown Franklin, TN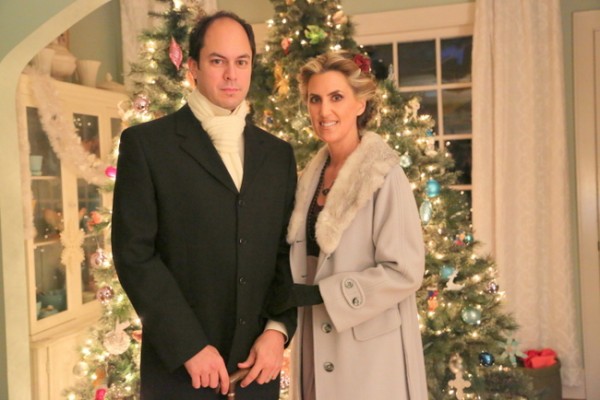 Season Four of Downton Abbey premieres in the states on January 5.  
Merry Christmas from our manor to yours!