Today I am very excited to introduce a VERY SPECIAL guest writer!!! Her name is Audrey, and she's my brilliant and beautiful 16-year-old daughter. She helped me plan a retro prom themed party last week that she's going to share with you in just a minute.

Years ago, Audrey wrote her own blog called Audrey's Read It Or Not (kinda like Ripley's, haha). She started the blog to help other kids (and their moms) find great AND "appropriate" books for various skill levels. She provided a synosis of each book (no spoilers!), her own star ratings, and grade level of reading material, and she even let you know whether or not there was any dicey language or inappropriate situations that us moms might need to be aware of! Unfortunately, she lost interest a few years ago, but there are about 60 book reviews still there.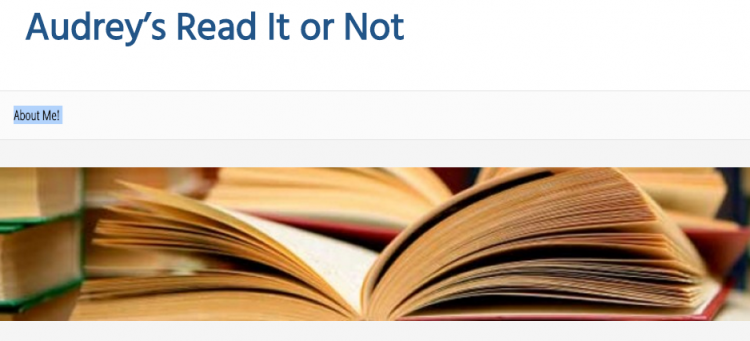 Both my girls are champion readers. I'm not exaggerating – Audrey broke her elementary school's record for Accelerated Reader points in 2nd grade, then broke her own record in 4th grade. My younger daughter ended up beating Audrey's record when in 4th grade, as well! Anyway, I hosted a Retro Prom Party earlier this week, and Audrey helped me plan the whole thing – from the recipes to the musical playlist.  I thought it was appropriate for her to write this post from her own perspective, so here she goes:
Retro Prom Party!
Hello! My name is Audrey, and today I'm writing a blogpost for my mom, The Decortologist (I know that's not spelled right, but we call her that around here as an inside joke).  Mom has always loved party decorating and planning and has written many posts about parties in the past, although she doesn't do that much anymore. As a younger child, I had many amazing birthday parties that she put together, including a Mystery party and a Cake Decorating Party. A few nights ago, Mom hosted her Cooking Club friends for a blast from the past – a Retro Prom night!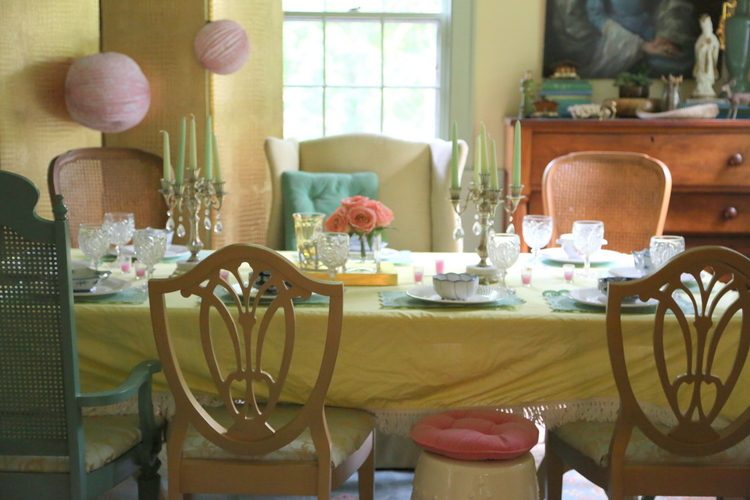 You might remember Mom's favorite cooking club party from a few years ago, the Downton Abbey one where she made my sister and I dress up like scullery maids and serve her friends? Despite the fact that she's been in a member of a cooking club for almost a dozen years, Mom is not a big fan of cooking. Bless her heart, she's really kind of lame at cooking. Instead, she likes to focus on setting the scene by decorating for each party, like with this DIY prom banner and tissue pom poms: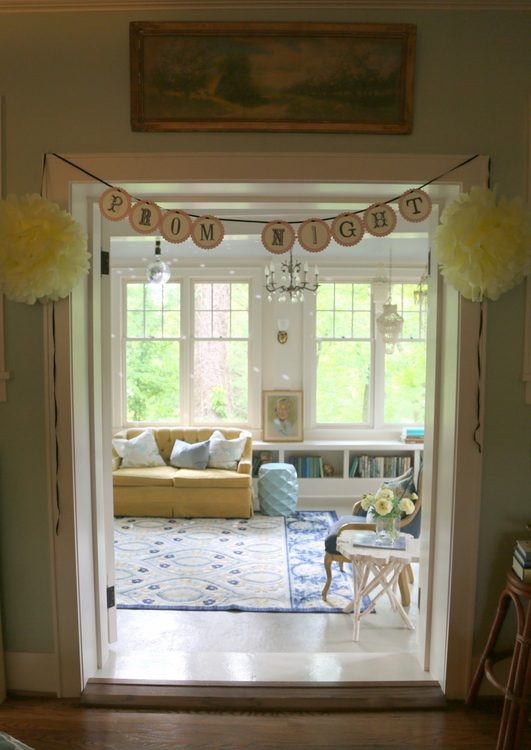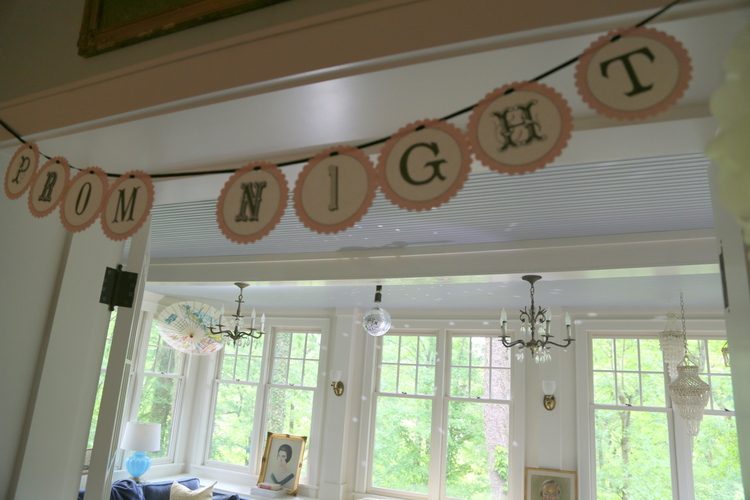 She hung these Martha Stewart pom poms in our front window. She's used these dozens of times for past parties and events at our house. I expect they'll stay hanging for at least a month because Mom loves the way they look here.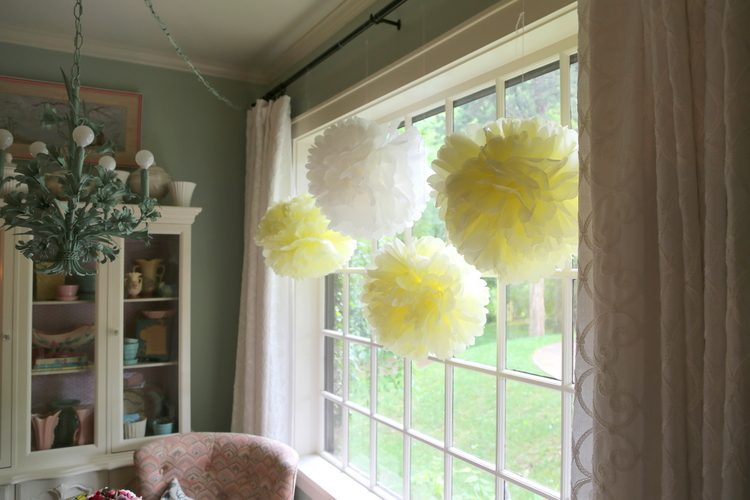 To make any prom perfect, you need music! Mom and I chose past prom favorites from the 70s to the early 90s. We spent an entire afternoon putting together the best prom love songs and party hits. Here's the Spotify playlist if you want to have your own retro prom, or just reminisce on your prom night.
As the sun went down and the guests began to arrive, we turned on the disco ball (yes, we have a disco ball, don't you?) to help bring people back memories of their own high school prom night.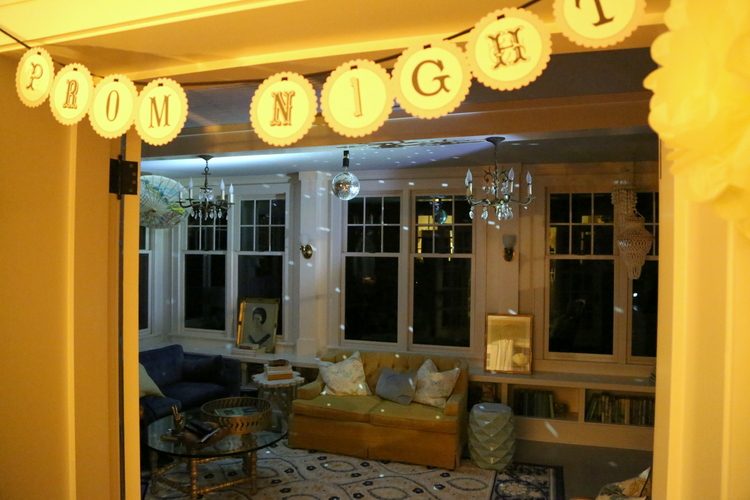 For the prom menu, I chose foods featured in famous movies that included a prom scene. Think Grease, Footloose, Sixteen Candles, etc. I put together a list, and my mom picked her favorites for me to include in the final menu.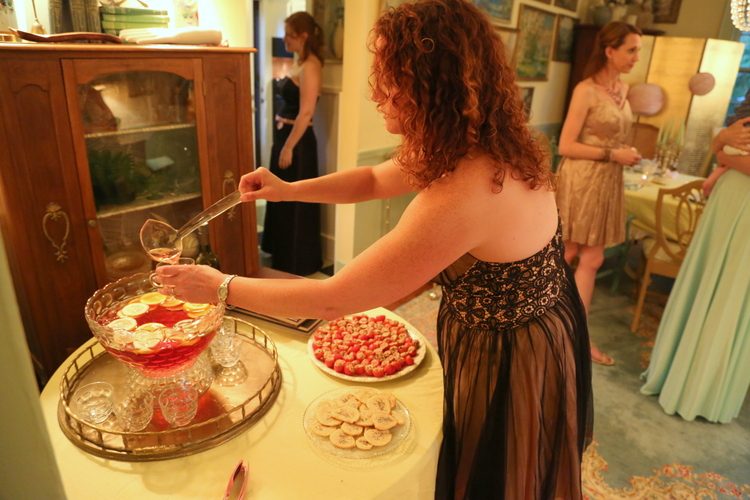 Cheesy punch from a punch bowl is a must for a prom party, right? The appetizers included Bella's Bites from the Twilight series and Cheese and Crackers from Mean Girls.
To add to the high school feel, Mom brought her high school yearbooks out to decorate. I suggested showing off her own yearbook picture here, but she declined. Oh well. Little known fact:  Mom was the editor of her high school yearbook.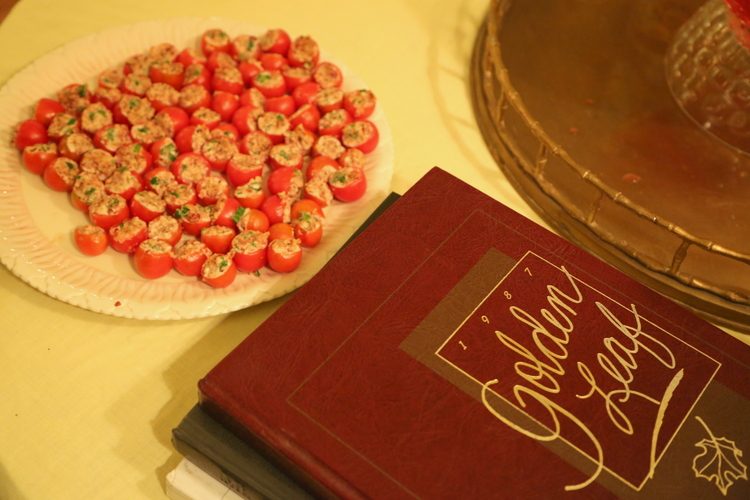 Here are the ladies all dressed up for their big night. I loved seeing the prom dresses and hairstyles from different decades. Our dining room is definitely a step up from prom in the school gym! Dinner included Footloose Sliders and Carrie's Surprise Tomato Soup.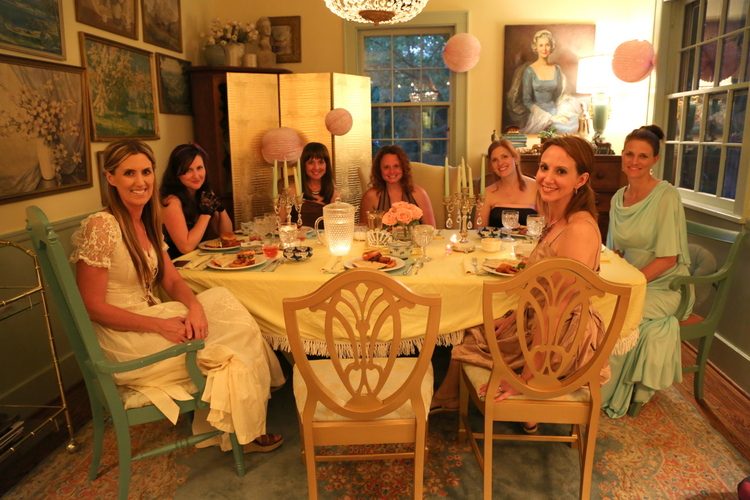 Every girl's dream is to be crowned the prom queen, so Mom knew it was important to include a tiara for all her friends to take turns wearing.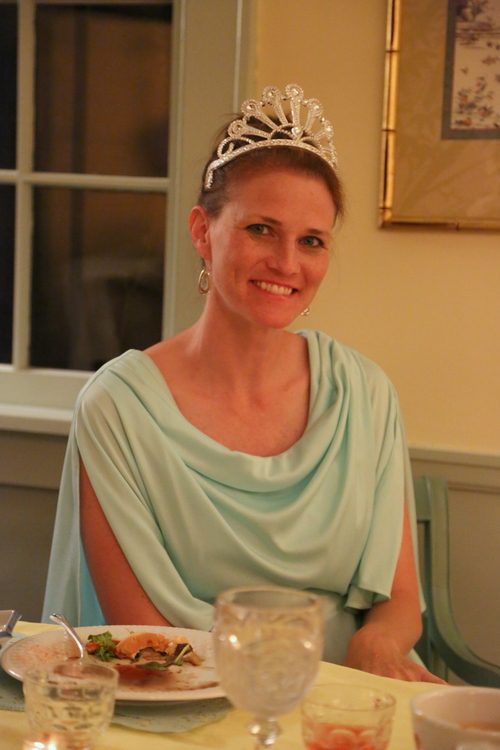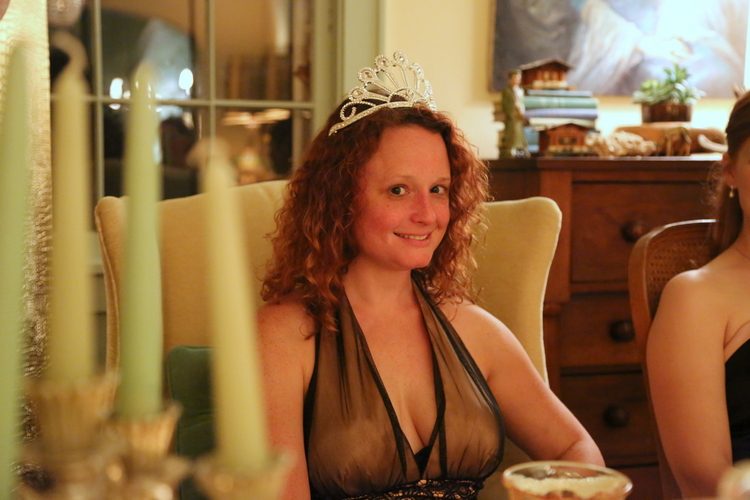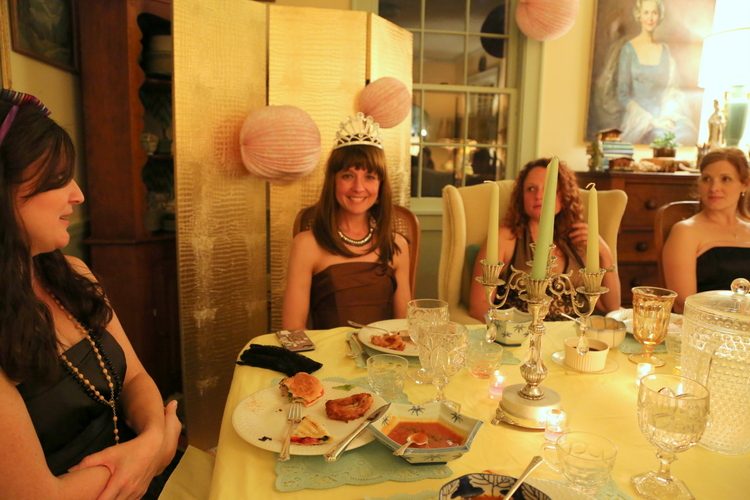 Finally, the dessert was brought out by someone who even looks a bit like Molly Ringwald: a Sixteen Candles pink birthday cake!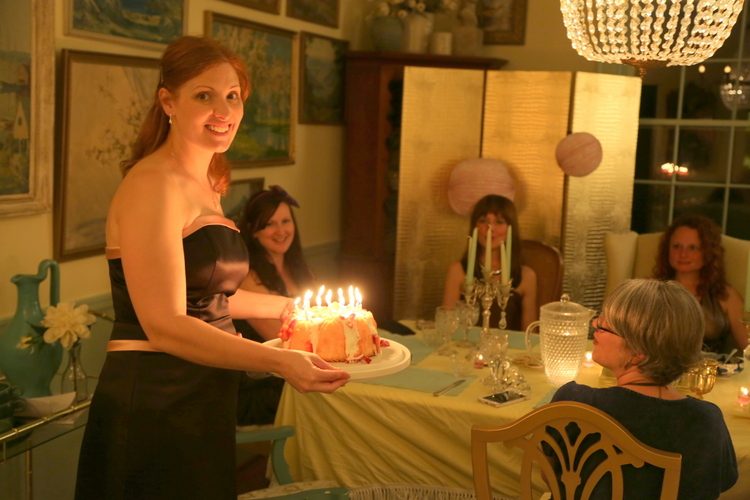 Here are the recipes that were enjoyed at the Retro Prom. Each recipe is made to serve 10, so modify them to your own liking.
Thank you so much, Audrey, for helping me put together the retro prom party and for writing this post for me! I hope you guys enjoyed it – have a wonderful Sunday!