What does an Ouija Board and elbow-length gloves have in common?  I found both of these things while spending Black Friday shopping estate sales and antique malls.   If you know why I purchased these disparate items, it means you are a die-hard fan of one of my latest obsessions . . .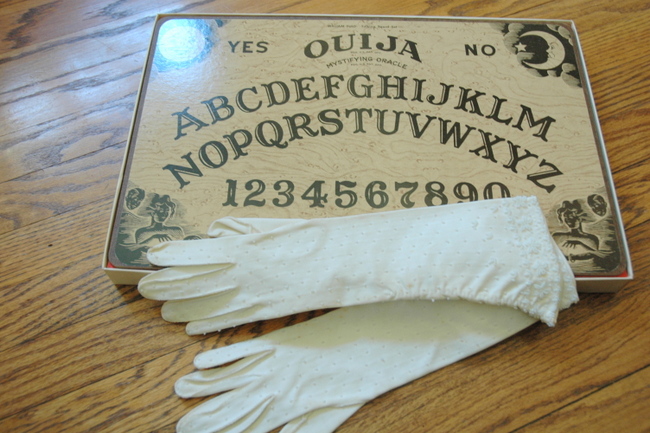 ???
Next week I am hosting a "Christmas at Downton Abbey" dinner for my Cooking Club.  And since I am such a poor cook, it is pertinent that I rely on clever decor, tablescaping, and costumes to make my dinner a success.  So I've been gathering up all the props I might need to create the best Downton Abbey theme party possible.  When my mother-in-law offered me a box of neglected silver over Thanksgiving, I thought, "PERFECT."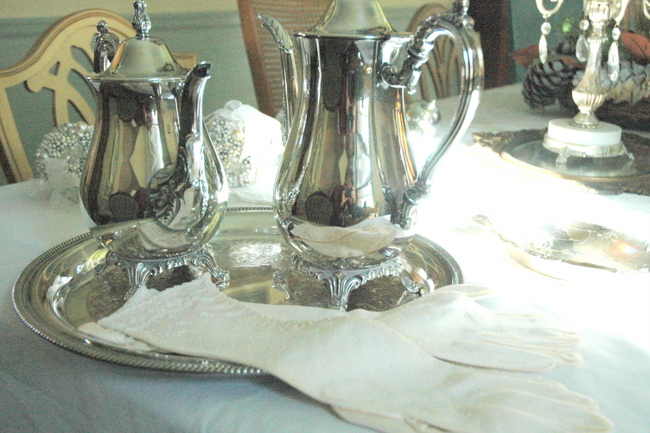 It's times like these that I truly appreciate Pinterest – I have found several great ideas for my Downton Abbey party, simply by typing it in the search box on Pinterest.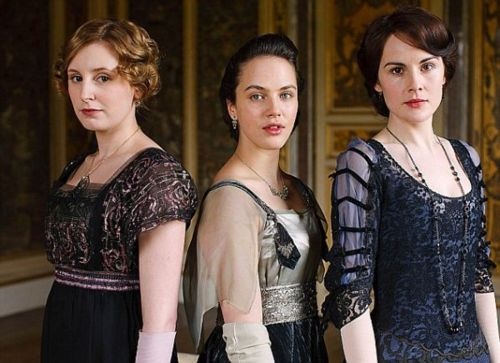 The Crawley Girls of PBS's Downton Abbey
There are some great tutorials for re-creating hairstyles of the Edwardian period: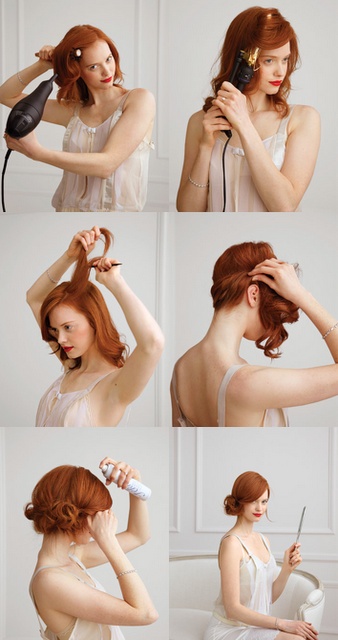 Hairstyle Tutorial  via Pinterest
Pinterest is so great for gathering up inspiration and ideas for all kinds of things – in my case, to help me plan my Downton Abbey party.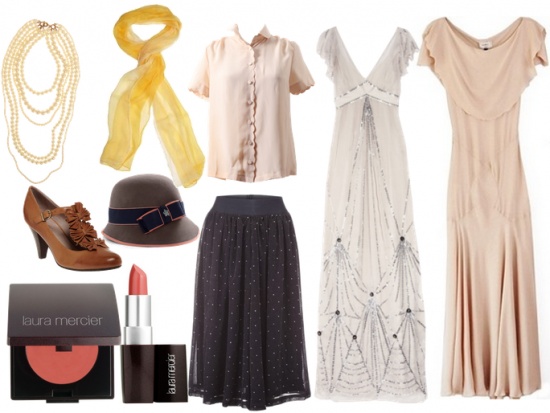 Downton Abbey Inspired Clothes via Pinterest
Oh, yeah.  And I found lots of menu ideas: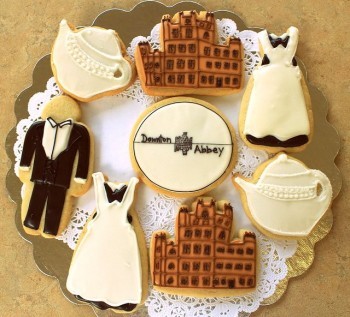 Perhaps I should have named this post:  A Few of My Favorite Things:  Downton Abbey, Cooking Club, & Pinterest. I really must go now – I've got to get back to pinning ideas for my party.  You're welcome to have a peek, and to follow me on all my Pinterest boards!  If you have any ideas for my Downton Abbey party, please share in the comments.
You may want to see some of the other theme parties I have hosted, like my Woodland Dinner Party, my Twilight Dinner Party, or That 70's Wedding Shower.