I have this cool client in East Nashville who recently renovated a historic home that she and her young family had been living in for several years. I thought I'd share some things we've been working on together in her home.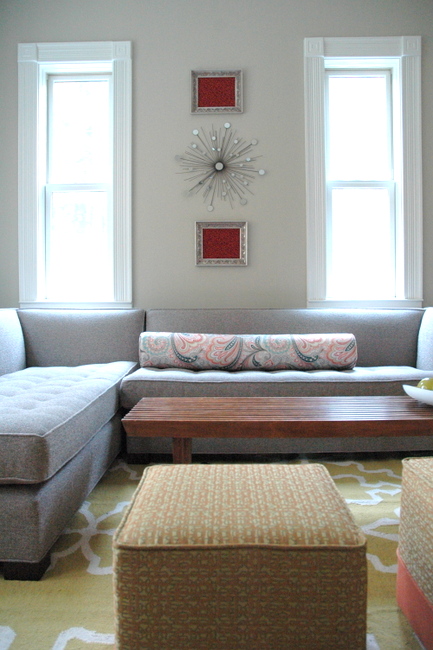 They added on a great room off the back of the house, adjoining the kitchen and breakfast area.  This is the way the room looked when I first visited the home: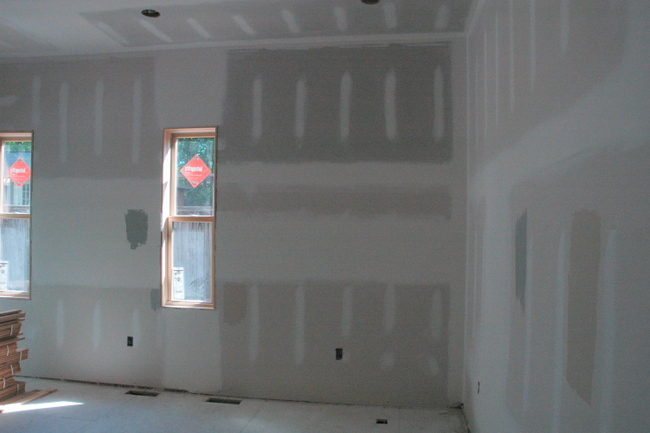 Great Room Before
My client needed paint color consultation throughout, as well as help in making decor choices regarding things like furniture, rugs, and window treatments.  I helped her select Benjamin Moore's Coastal Fog for the walls of the new contemporary great room.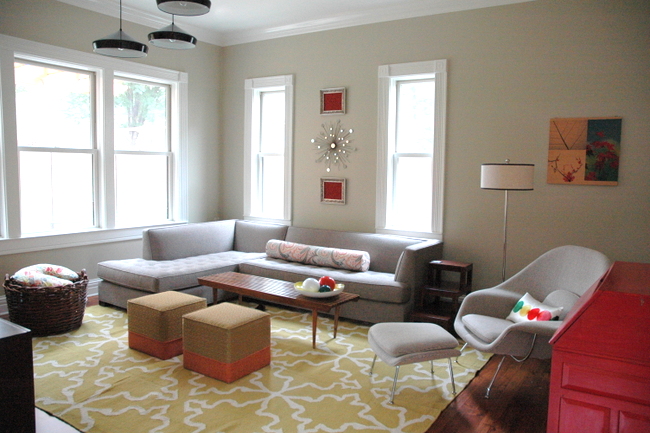 Benjamin Moore's Coastal Fog
Many of the things in this room already belonged to my client.  The sofa and rug are new.  The contemporary sofa is from Mitchell Gold + Bob Williams and the rug is from West Elm.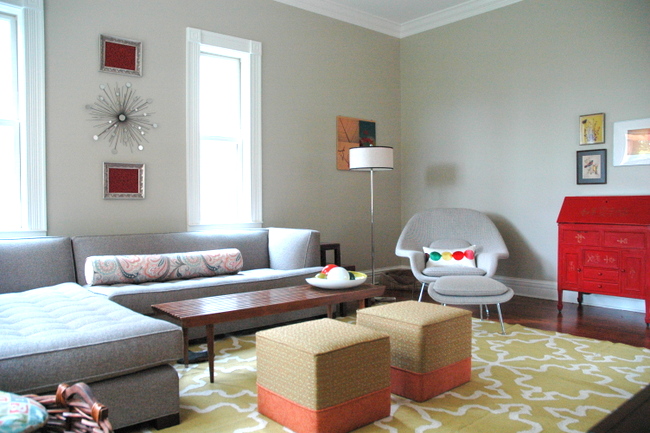 Contemporary Design
There are more things needed to fill out the space, but I think it's looking pretty cool so far!  We have also been working on several other rooms in this home, which are a mix of vintage and contemporary style – a lot like we used to see in Domino magazine.  Here's a sneak peek of the front parlor: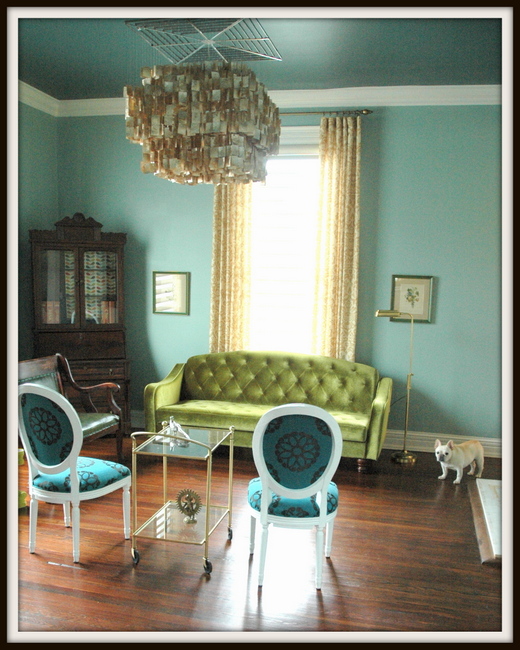 Domino Style
The bold color scheme is really making this room come to life – the walls of this room were previously beige.  A great rug is the next important thing we need to ground this conversation area.  Don't you just love that crushed velvet sofa?  And the doggie is pretty cute, too!