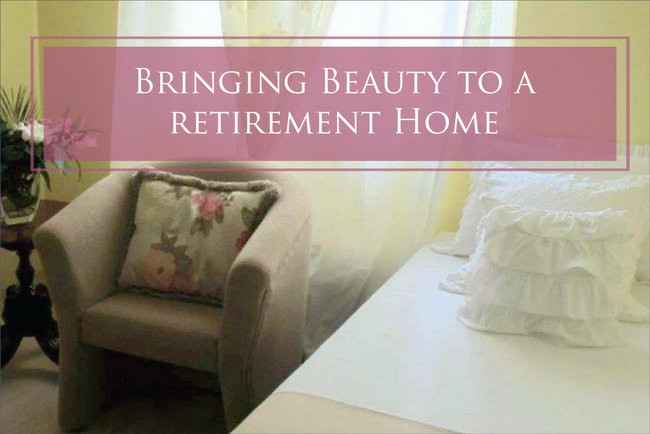 When you've been blogging for as long as I have (over seven years now), there are readers who earn a special place in your heart. Today I want to share a story about one such reader, Dragana Djordjevic.
Dragana lives in Belgrade, Serbia – a half a world away (8500 km away, to be exact). Over the last four years, we have occasionally corresponded as Dragana launched a home staging business in her home country. She has struggled as she worked to educate those around her about her services, and unfortunately, I don't believe I've been much help since I know little about the economy or real estate in Serbia!  Anyway, Dragana has actually been an encouragement to ME, as she has told me how much she's learned from reading the blog, reading my book, and watching my workshop videos. She's even referred to herself as my Serbian cheerleader!
What I have encouraged Dragana to do is to continue to do the work wherever she can find it, as her passion for it is so REAL and undeniable. Last week she sent me an email, so I'll share some of it with you:
"Here I am, sending you the photos of a little staging job I've done for a retirement home. Free of charge, naturally, and with my own props . . . Please, take a look.
I'm a member of a local Rotary club, and would really like to make a presentation about home staging, hoping for an attentive ear and a quick brain in the audience. I was wondering if you would let me name you as my mentor – even though the word doesn't even begin to cover your role.
I don't have a lot of my work to show, but I like to believe this is just to make Serbia familiar with the concept. Spread the word, so to speak, until I have more staging results to share.
It would mean a world to me, you know….
Blessings to you, your amazing daughters and the good husband,
Dragana Djordjevic"
Dragana styled and staged two rooms in a local retirement home:  a bedroom and a common area for the residents. Here is the rather bare "before" of the bedroom.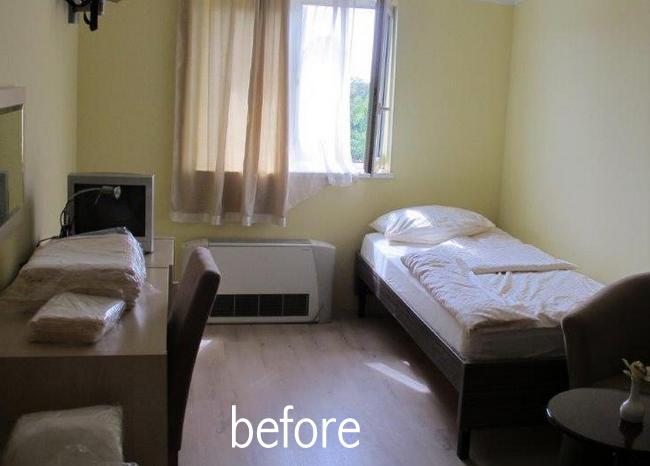 At least she had a cheery wall color to start with. Now watch how Dragana infused some simple but effective touches to enliven this formerly sad space: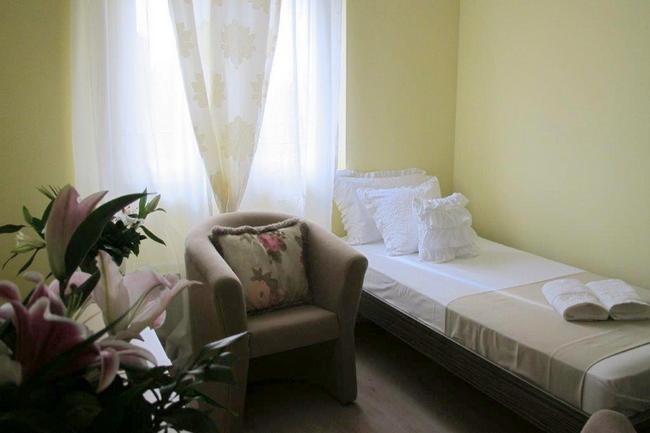 staging and photography by Dragana Djordjevic
Her use of florals and soft fabrics makes the bedroom a lovely and romantic retreat.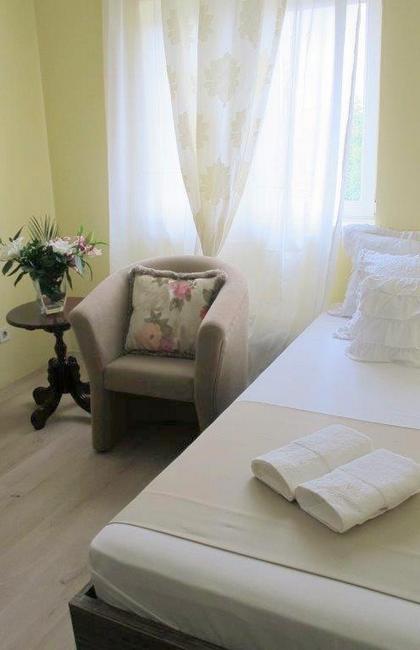 staging and photography by Dragana Djordjevic
Now, here's the "before" of the gloomy common space. The furnishings are nice and clean, but notice how everything lines the walls with little intention.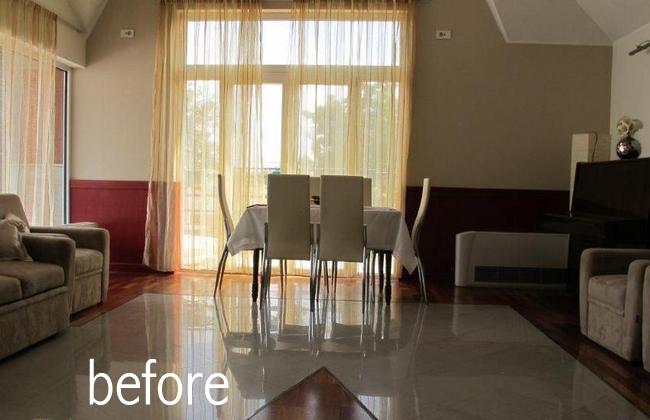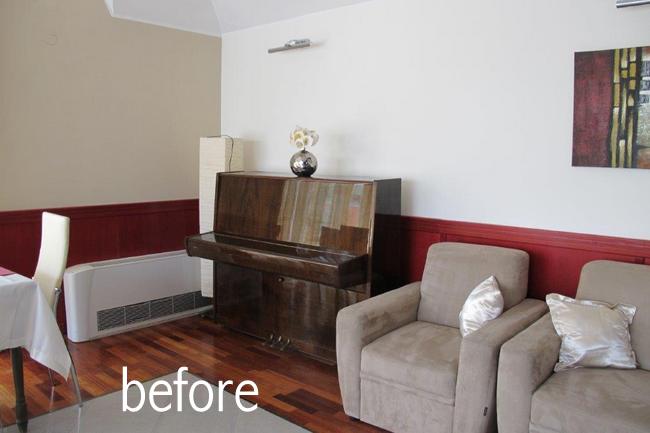 Ok, now let me show you what Dragana did with the space: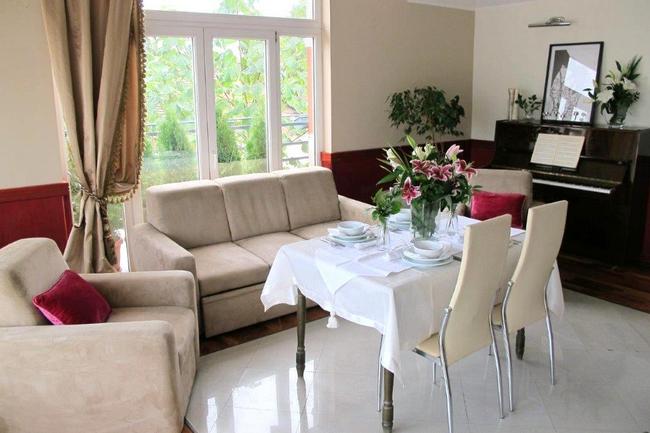 staging and photography by Dragana Djordjevic
Keep in mind, these are her own props which she brought in at her own expense.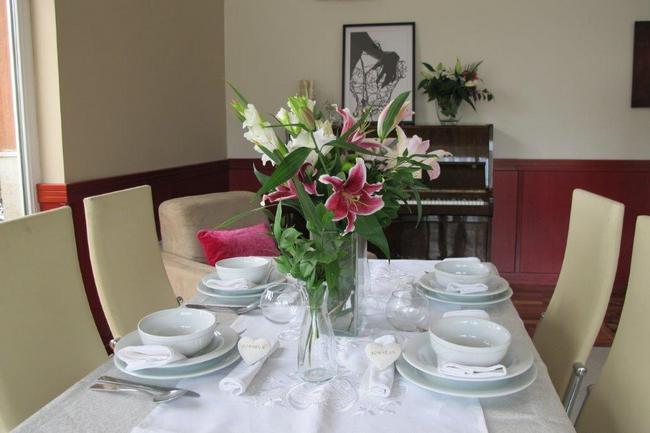 staging and photography by Dragana Djordjevic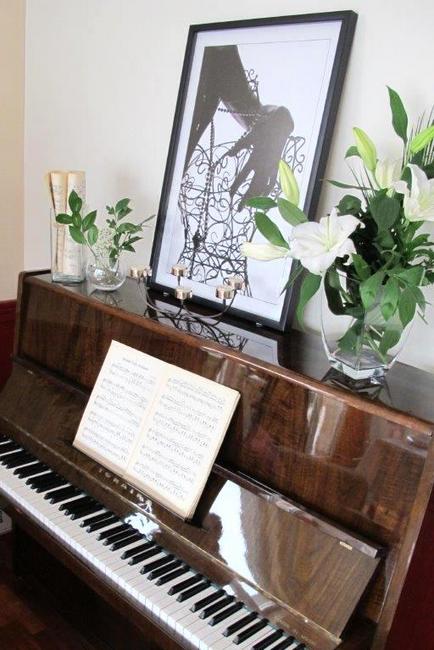 staging and photography by Dragana Djordjevic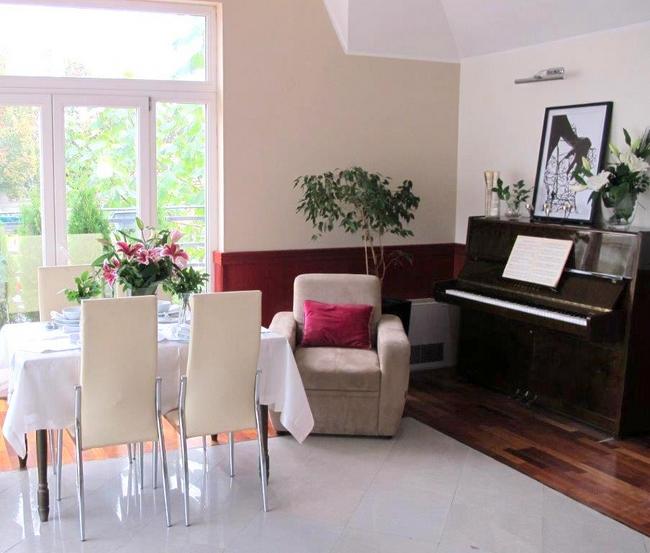 staging and photography by Dragana Djordjevic
Dragana's work in this retirement home so clearly reveals the love and compassion in her heart. I honestly had tears streaming down my face when I saw these photos, and I am tearing up just putting this post together now. Can you imagine the look on the faces of the residents when they saw what Dragana did to add beauty to their home? I know she has blessed many with her sincere passion and generosity.
Now, I'm asking YOU to do me and Dragana a small favor. Would you please "like" her page on Facebook? Her company is called Denterijeri (Home Styling Studio). You'll find it here. I know she would appreciate it! And if you happen to live in Serbia, please keep Dragana in mind if you need help staging or styling your home.
Unfortunately, Dragana has not yet been able to attend my Expert Psychological Staging course here in Nashville.  However, I have trained nearly 100 home stagers from across the United States in my systematic method and continue to mentor them as their careers mature. If you'd like to change the course of your life and career, don't miss the opportunity to become an EPS™ in my next training course. Find out more how to follow YOUR passion: