Kitchen designs are some of the most-pinned photos on Pinterest. We LOVE beautiful kitchens, don't we? I suppose it's where many women spend much of their time. Well, not me, but MANY women . . .  Today I'm sharing a recent family-friendly kitchen project of mine that may inspire some ideas for your own kitchen design.
A farmhouse breakfast table is an ideal choice for a young family with children.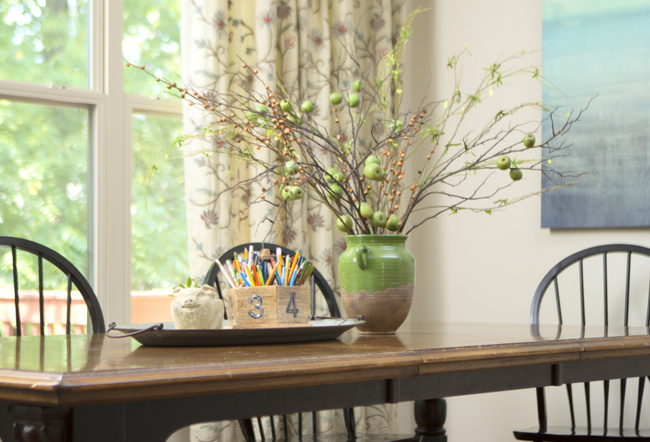 The Decorologist
The semi-custom drapery softens up the space and makes it more homey. Did you know that drapery and upholstery fabric help absorb the footfalls and voices of boisterous children in a house with hardwood flooring?
Kids love a wood bench – just be sure to do what I did here and place it on the front of the table, rather than the back. When a bench is positioned behind a table, it just looks like the chairs are missing!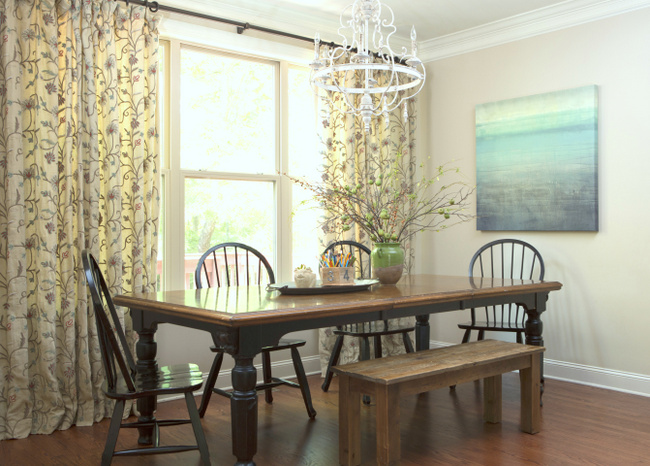 We mixed two metals in this kitchen – nickel/stainless (appliances, lighting, faucet, cabinet hardware) and iron (curtain rod and bar stool bases). Notice how wood elements are repeated in the breakfast tabletop, bench, stool seats, and fruit bowl on the countertop. Every surface is low maintenance and easy to clean.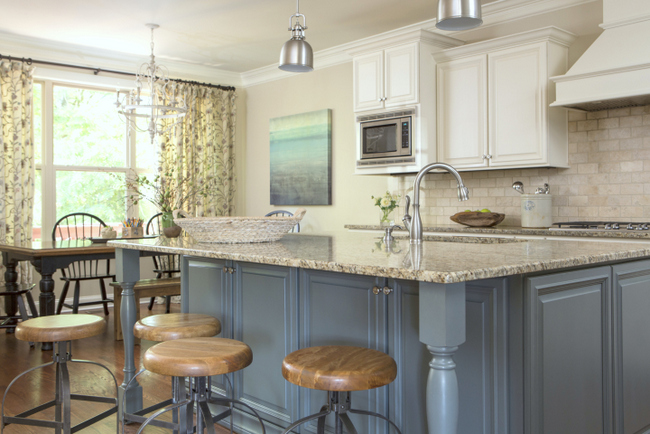 find similar counter stools here
The best way to downplay the fact that your cabinets don't go all the way to the ceiling is to choose a wall color that blends with either the cabinets or the backsplash tile. A contrasting color would have made this kitchen appear choppy, while a coordinating color expands the sense of size. Notice the family dog in his favorite spot of the house – near the action!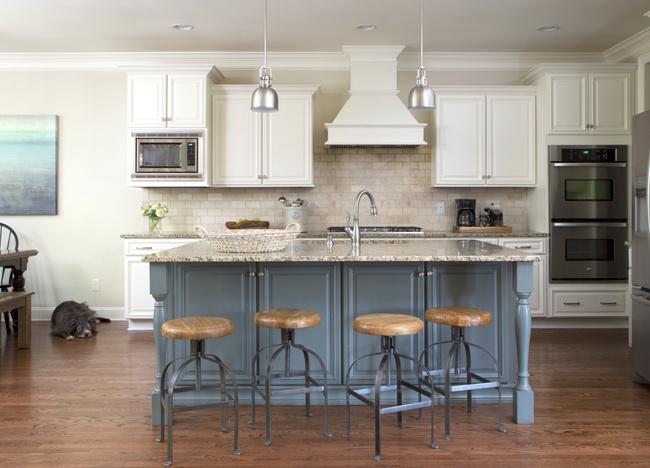 I love to put the sink in a large island like this one. Mom gets to keep an eye out on the adjoining family room while she works in the family-friendly kitchen – much more so than if the sink and all the countertop space were along the perimeter.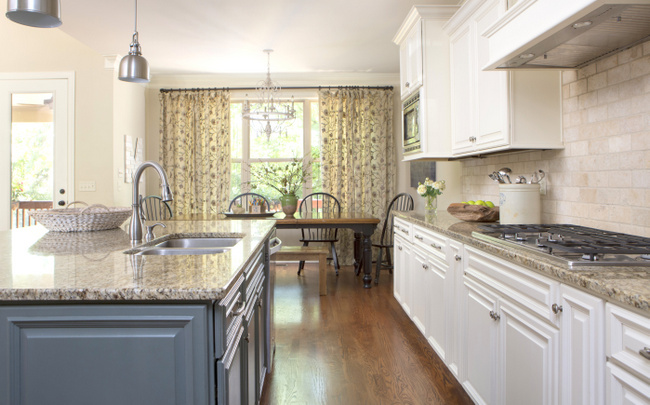 I hope you enjoyed touring this family-friendly kitchen!  Did I mention a family of seven lives here?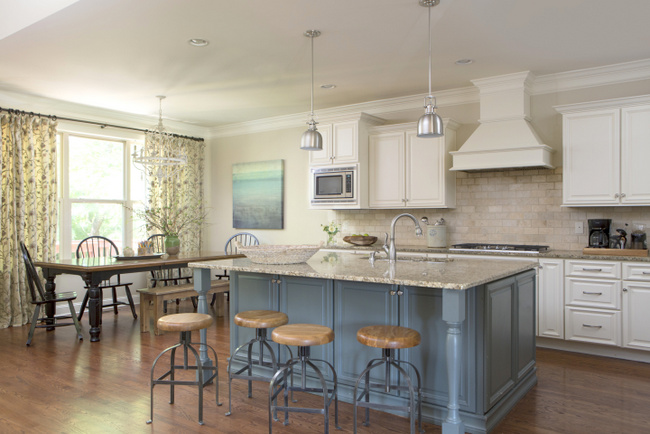 Don't forget to PIN this: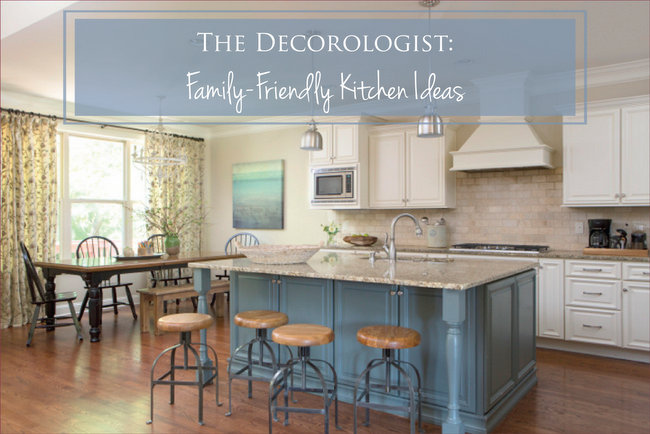 The Decorologist
Guess what? My NEW instructional video for accessorizing and styling homes has been officially launched! Check it out here.