You can create a stunning accent wall like this one for about $75!  Isn't it gorgeous?  I'll tell you how: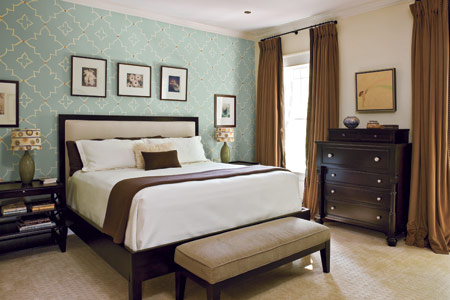 This project was featured in last month's edition of  This Old House magazine.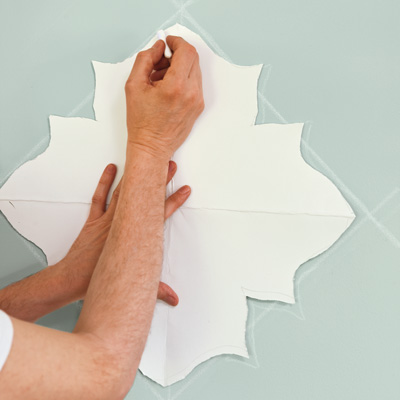 You download the templates (for free), cut them out of flexible cardboard or heavy coated paper, outline in chalk, then freehand right over the chalk.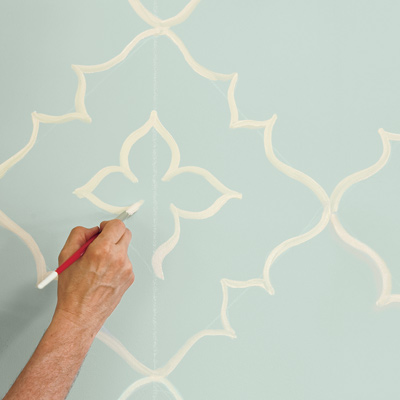 Click here for detailed instructions and to download the templates.  They used Benjamin Moore's Palladian Blue and Standish White to create this design – very nice choices.  But you could lay a white color over your existing wallcolor and cut out the first step of painting the entire wall.  This is a very do-able diy project, and what an impact it makes!
Photo and Idea Credit:  This Old House.
Share this Post