I'm very excited about the beautiful new sofa I have ordered for my living room, which should be here within a week. This is the sofa, but it will be in a different fabric/color: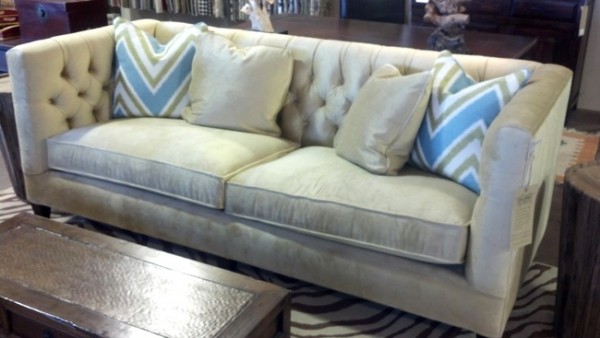 Tufted sofa from Merridian Home Furnishings
It has a bit of a retro feel, so I think it'll work great in my home. I also ordered a new rug from Dwell Studio for my living room during a 50% off sale last week.
Of course, this means I will have to move a few things around and possibly part with a few older pieces. Because there is some kind of history in everything I own, it can be tough for me to part with things. Even if they don't work anymore. I know a lot of my clients have that same problem, and I try to help them make decisions about what things are really holding them back. I think I'm ready for a little purging around here. Maybe I should have a yard sale this spring. Would you come if I did?
Share this Post