I'm really excited to share a little Before and After of a pair of  LACK side tables using a fabulous new product.  Additik is a company out of France that has launched a whole line of appliques to personalize many of our favorite IKEA furniture.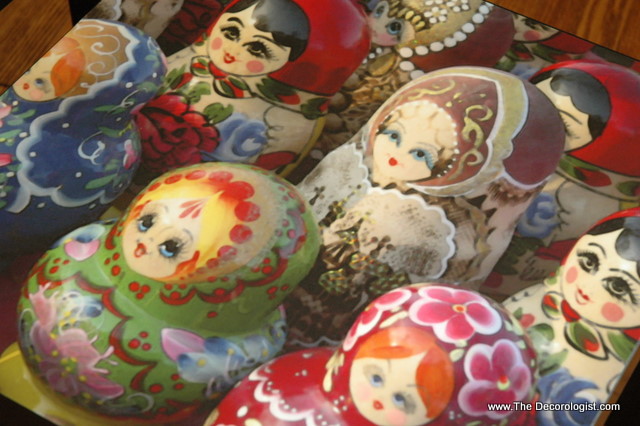 Sometimes it's good to be The Decorologist – the nice people at Additik sent me a few samples so I could show my readers how they work!  I pulled out a few of the LACK tables I use in home staging – these are black, but they also come in birch, white, and red.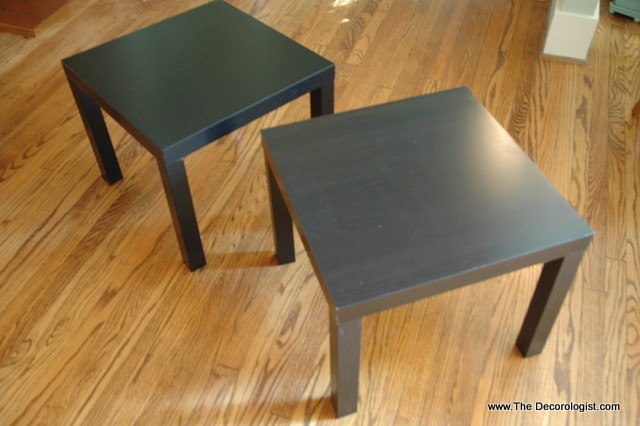 IKEA LACK side tables – Before
The appliques from Additik arrived in the mail in these tubes.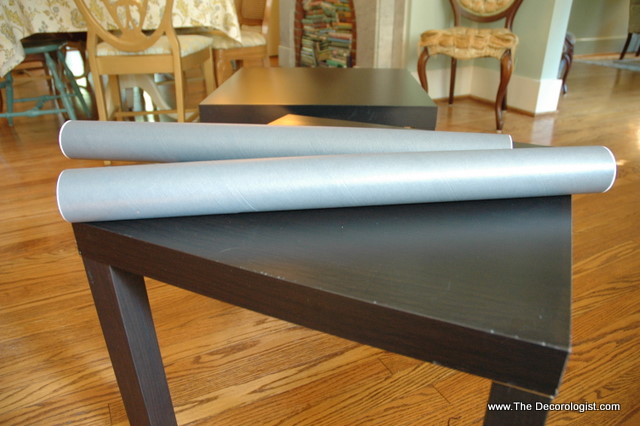 Additix Delivery
I was eager to see what kind of material they were made of and how durable they seemed.  The appliques were sturdier than I expected – not paper, but a more durable material that is washable with a wet sponge.  You simply peel back an edge to get started.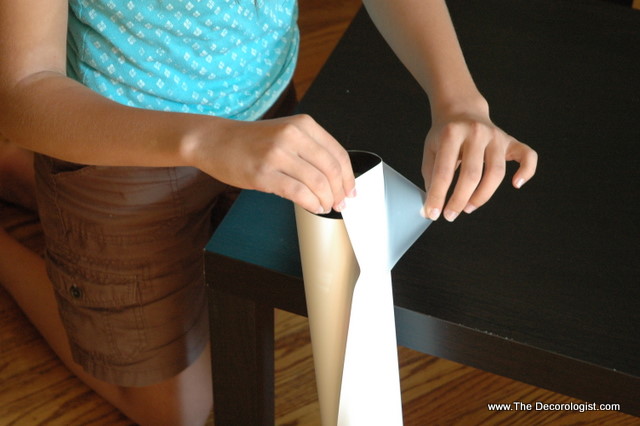 Peel Additix Adhesives at Corner
They were really easy to apply.  The cool thing is that they are repositionable – so you really can't mess up if you don't get them lined up initially.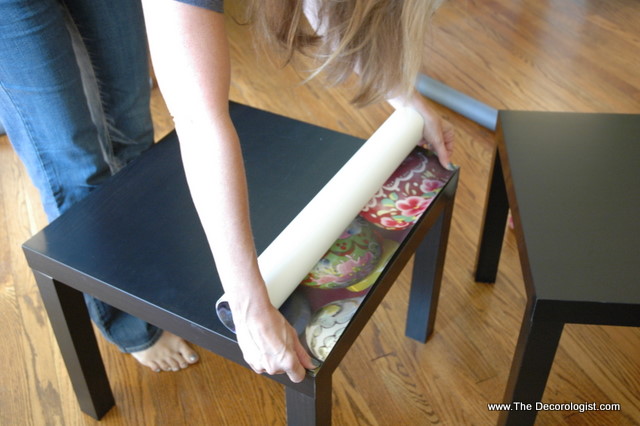 No stress – they're easily repositionable
My daughter peeled the back as I positioned the applique and smoothed out any bubbles.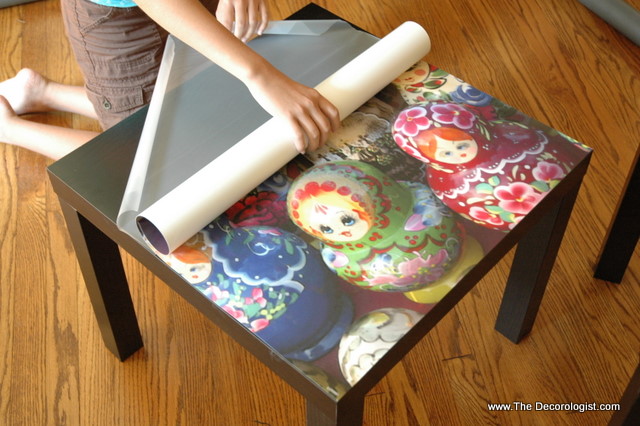 Getting cute, huh?
Here's the other one we did: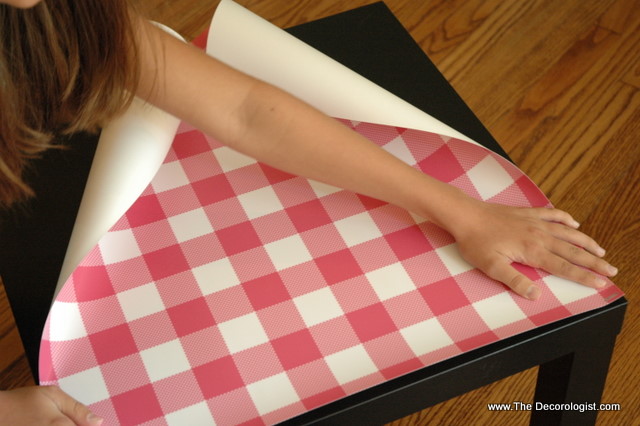 Pink Gingham Additix Applique
Wow, this was really easy.  And they look FABULOUS!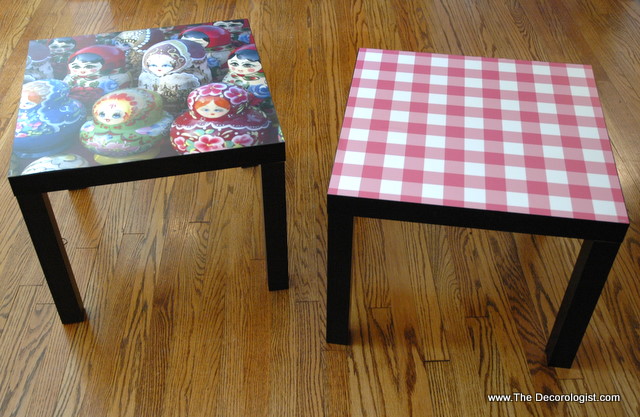 After – LACK tables with Additix Appliques
You know how many ways you can use these inexpensive LACK tables if you read my post here.   At less that $10 a piece, you could stack them like this to create a unique bookcase tower.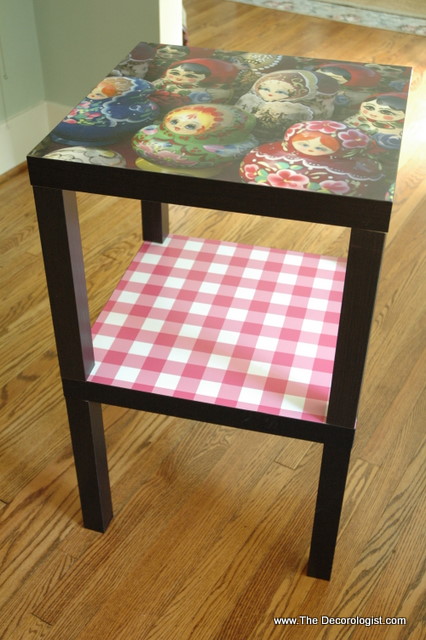 Think outside the box
Additik has lots of options and designs available for lots of popular IKEA furniture pieces, such as the LACK tables,  MALM dressers, EXPEDIT bookcases, BILLY and BESTA cabinets, LAIVA desk, and more.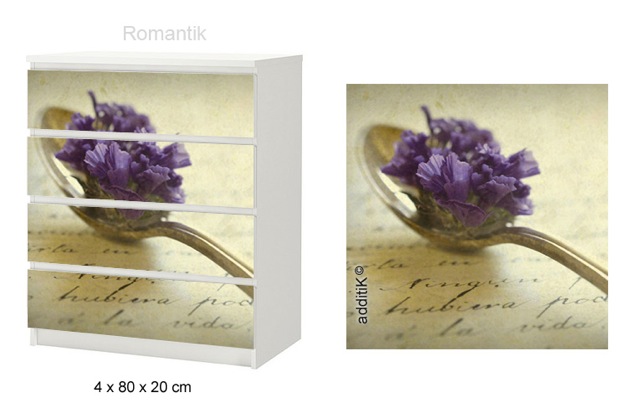 Additix Adhesives for IKEA MALMA Dresser
They've got cute options for kids' rooms and playrooms, too!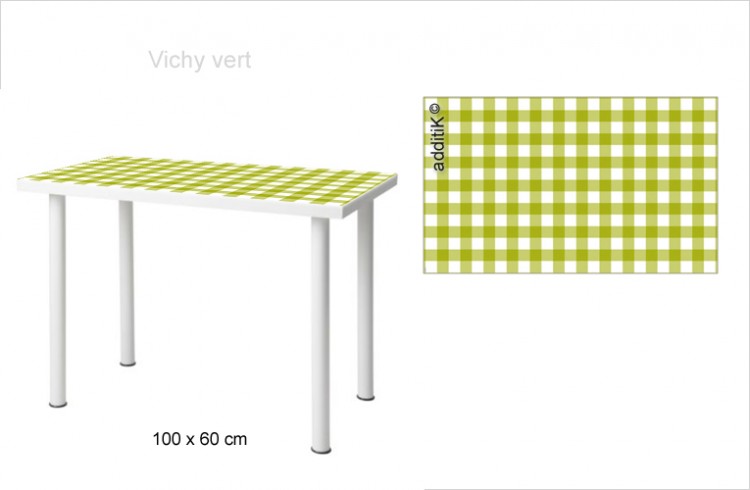 Additix Appliques for VIKA AMON table
One of the drawbacks to IKEA furniture is that it is so, well, impersonal.   Additik solves that problem – bigtime.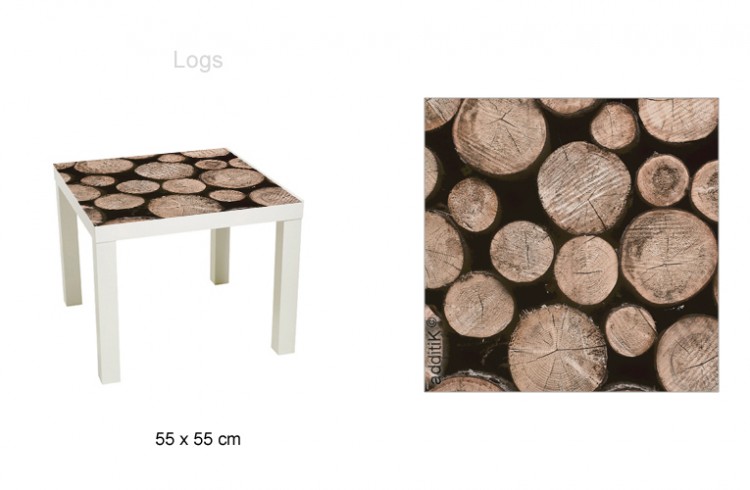 Additix Adhesives for IKEA LACK tables 
Although they are located in France, Additik delivers to the U.S.  The stickers cost $29 U.S. dollars for the LACK table size.  Yes, that is more than the table itself cost – but because the tables are so cheap, you can afford the stickers to upgrade and personalize your piece.  Come on, where else can you get such a fun side table for $40 total?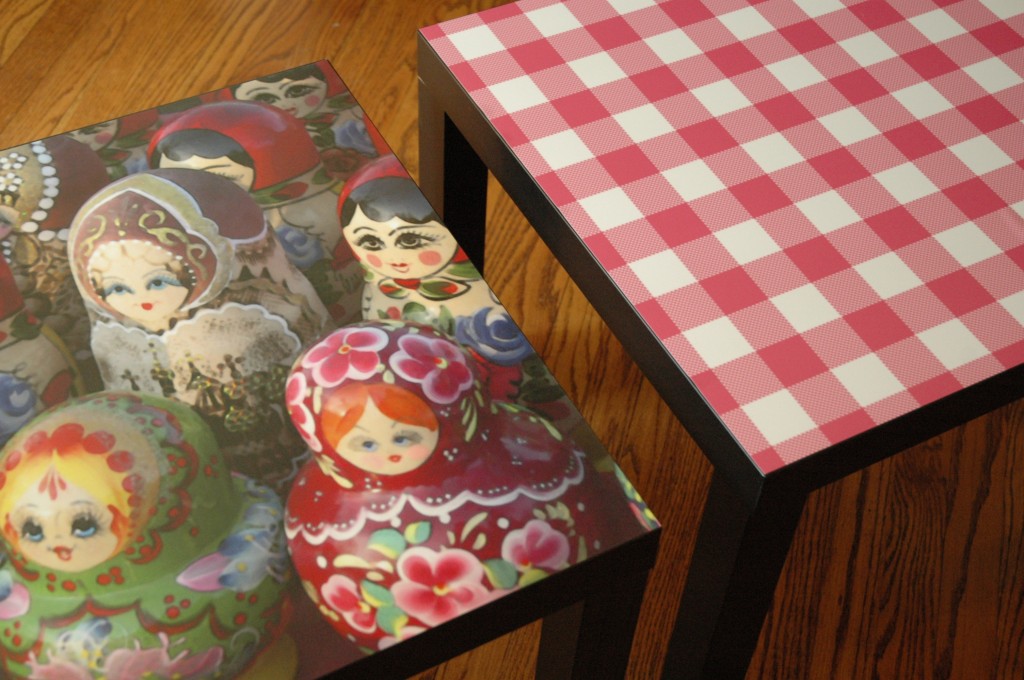 Please check out the Additik website – you're going to love their products!  And tell them The Decorologist said "Hey!"