It's that time again – time to think about Halloween costumes.  Want something unique without spending a fortune?  Here are some fun costume ideas that are made from common household items and maybe a few inexpensive items from the craft store.  I LOVE this great Paper Doll costume!  Click on the link to find downloadable templates to make this costume out of inexpensive poster board.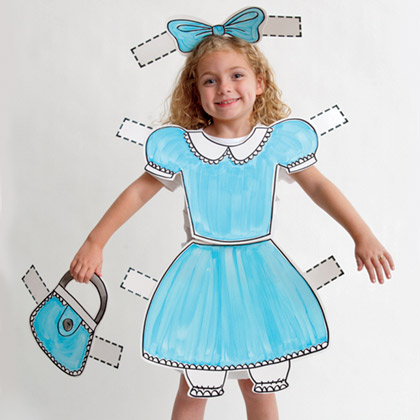 To bee or not to bee, that is the question . . .   For this cute costume, braid yarn to make a beehive of "hair."    Add a few sticks, leaves, and a flower.  Make bees from craft pom-poms and attach them to wires that are anchored in beehive hairdo.  A yellow turtleneck and black leggings complete the look.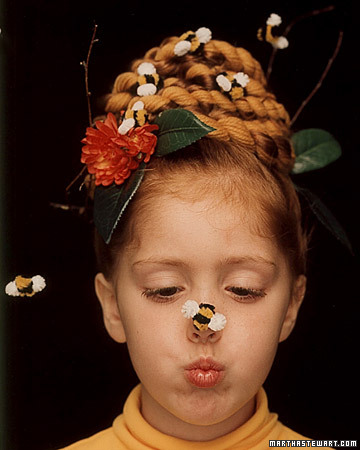 This fairy godmother/harlequin gets her ruffles from simple coffee filters!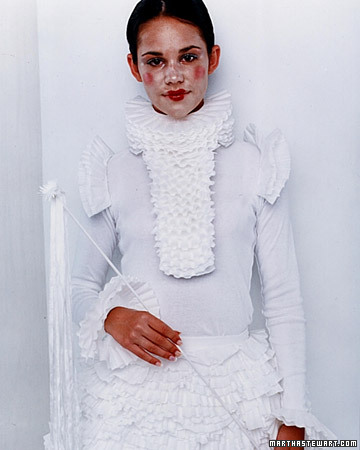 Paper grocery bags and an old mop are the necessary ingredients for this cowboy's attire.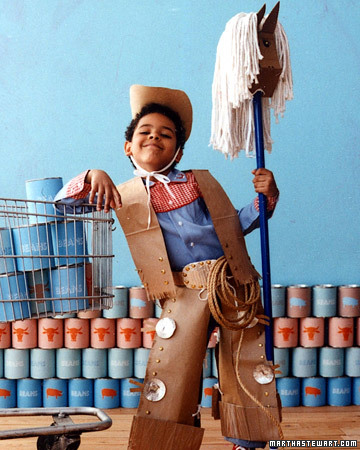 Being an Ice Princess is cool!  White/silver hair spray, stick-on rhinestones, rhinestone jewelry, and a white dress is all you need.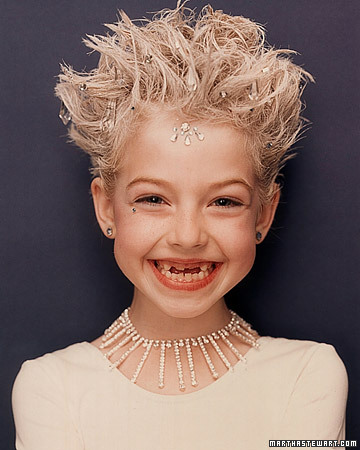 This one could work for a boy or a girl – a matador!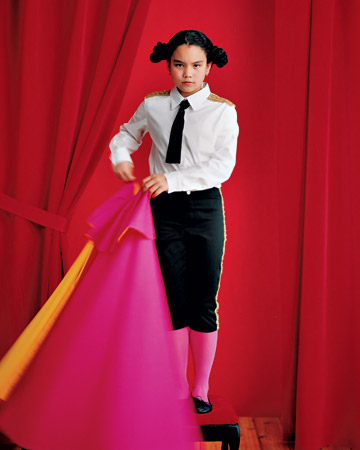 Homemade hula girls:  old mop heads for skirts, cardboard ukuleles, and gift bows as leis!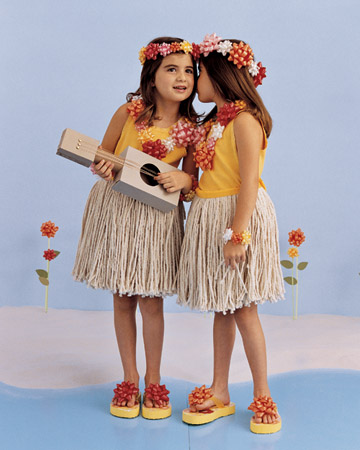 This flapper has a one-of-a-kind skirt.  Guess what it's made of?  Teabags!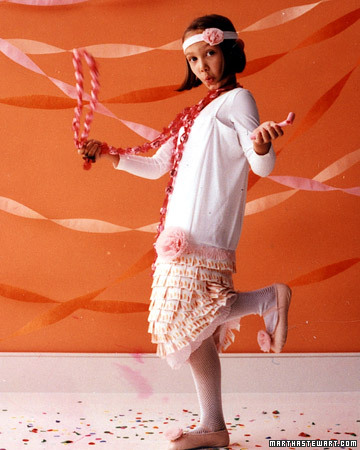 Orange shirt and pants and a leaf garland from a craft store transform this little girl into Autumn.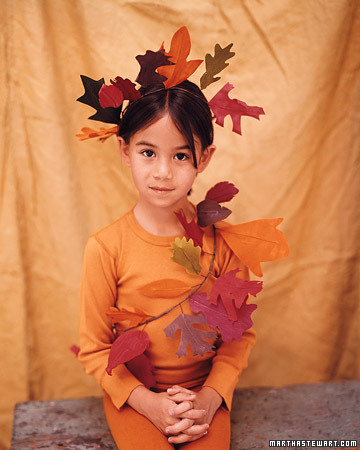 I never promised you a rose garden.  But I promise this rose garden costume will be the hit of the block!   Anchor inexpensive wired butterflies from the craft store into a pretty hairdo.  This costume is crowned by a little picket fence in her hair – so clever!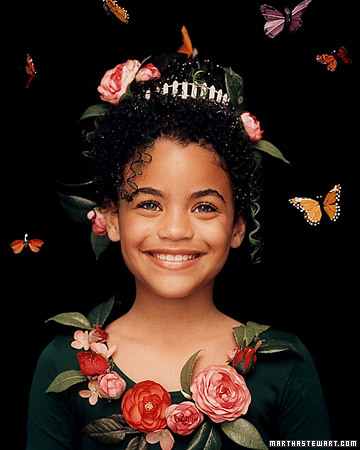 For more unique Halloween costume ideas, click here.    So what are your little ones gonna be this year?