| | |
| --- | --- |
| I love it when I can inspire someone with an idea or a concept.  I recently got an email and photo from one of my beloved readers about how she applied the inspiration she got from myrecent post about collecting birdcages. | |
This beloved reader was stumped in regard to an affordable and interesting "headboard" for her bed.  This is what she had to say, " I absolutely had no idea what to do in our master bedroom.  The walls where white and there was no inspiration for me to do anything in this room.  When I read you blog about the birdcages… bang… there came the inspiration!!  I love birds, butterflies with an asian twist. . . I painted the walls a warm yellow and put everything together and BINGO!  It's a thousand times better!!  Thank you Kristie!!  I'm a big fan of you work and blog!!"  Here is the lovely photo she sent me: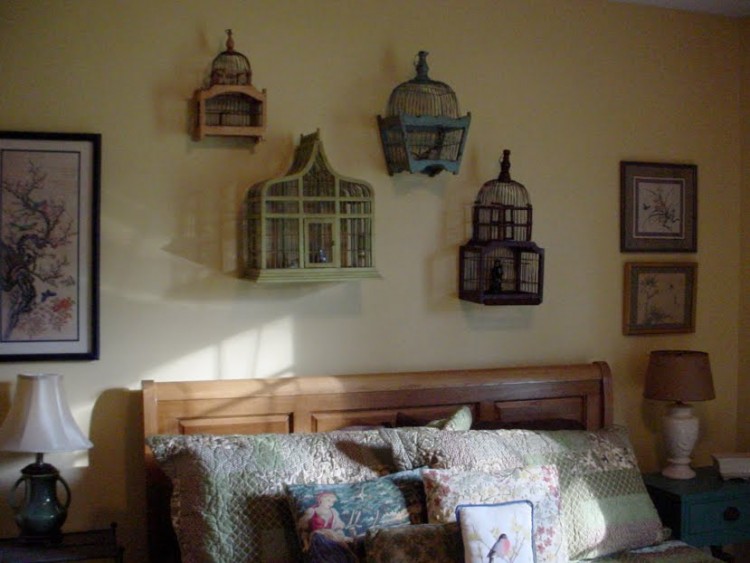 Isn't it beautiful?  I am so proud of my lovely reader, Angie!!!  Please check out her dream-farm blog, Seehafer Farm.

Photo Credits:  Fine Art America, Angie Ricci.