| | |
| --- | --- |
| I was so sad to hear that the YMCA ShowHouse I visited in Brentwood last month suffered $600,000 worth of damage in a fire.   The builder of the 7,300 square foot European farmhouse bought the home for himself and his family.  Here's a picture I snapped of the home last week after I heard the news. | |
It's hard to see in these photos, but everything looked black through the windows and all along the roofline was singed.  According to the Tennessean, the cause of the fire was attributed to an unattended candle.  Yikes.  Tickets to tour the house were sold earlier this summer to raise money for youth programs for the Middle Tennessee YMCA.  You can see the once-beautiful interiors here.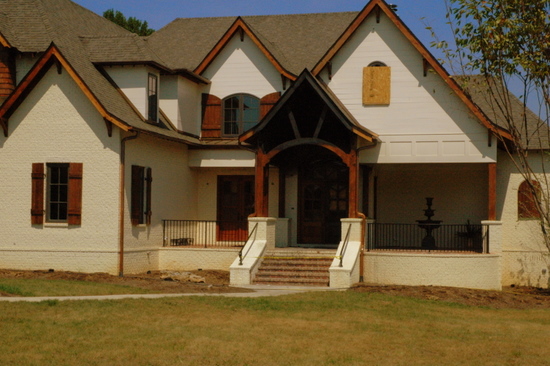 Photo Credits:  Kristie Barnett (me).

Share this Post