My online e-design client, Jennifer, recently sent me an "after" of the family room we worked on together.   Jennifer wanted to update the space to make it more inviting and fun for her growing family, without throwing the baby out with the bath water (i.e, making the most of what she already had).  Here's the "before" of the space we focused on: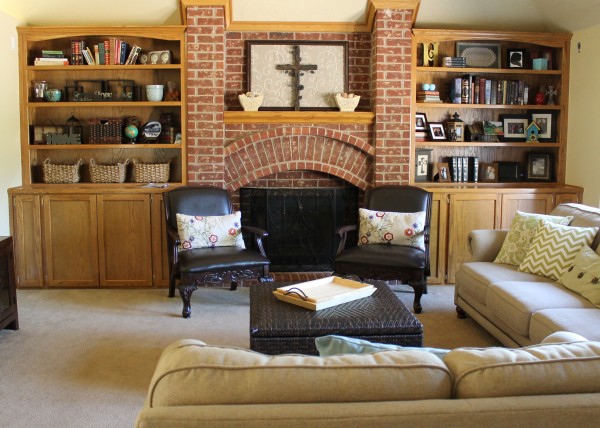 family room bookcase before
It's exciting that I can help people that aren't in my immediate area with long distance e-design.  Here is a photo Jennifer sent me of the family room bookcase after: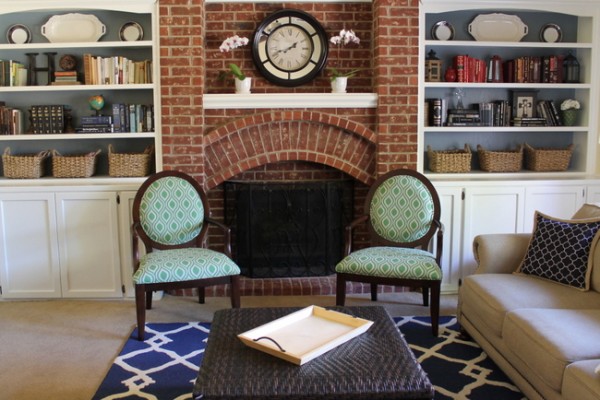 family room bookcase after online consultation
Online consultations require some faith and follow-through on the client's end.  I think Jennifer did a great job following through with my recommendations.  After seeing the after, I had one additional suggestion for her.  I'm curious to see if you agree – I think the mantel should go a soft black color so that the fireplace isn't bisected by the white mantel piece, like this: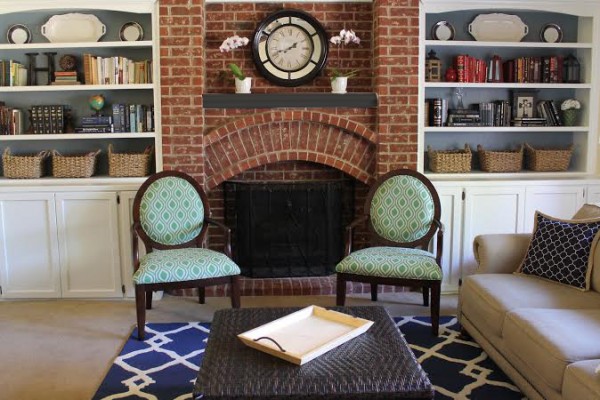 family room bookcase after, with black mantel
Please let me (and Jennifer) know which version you prefer in the comment section of this post!  Now, let's talk WINNERS of my book giveaway, shall we?
" src="http://thedecorologist.com/wp-content/uploads/2014/01/And-the-winner-is.jpg" width="320" height="320" srcset="//thedecorologist.com/wp-content/uploads/2014/01/And-the-winner-is.jpg 320w, //thedecorologist.com/wp-content/uploads/2014/01/And-the-winner-is-150x150.jpg 150w, //thedecorologist.com/wp-content/uploads/2014/01/And-the-winner-is-300x300.jpg 300w, //thedecorologist.com/wp-content/uploads/2014/01/And-the-winner-is-144x144.jpg 144w" sizes="(max-width: 320px) 100vw, 320px" />