I had a brass bed as a child.  I liked it, but I have always harbored a desire for an iron bed.   I have a client with a gorgeous vintage iron bed, and it got me thinking:  just what is it about an iron bed that is so alluring and romantic?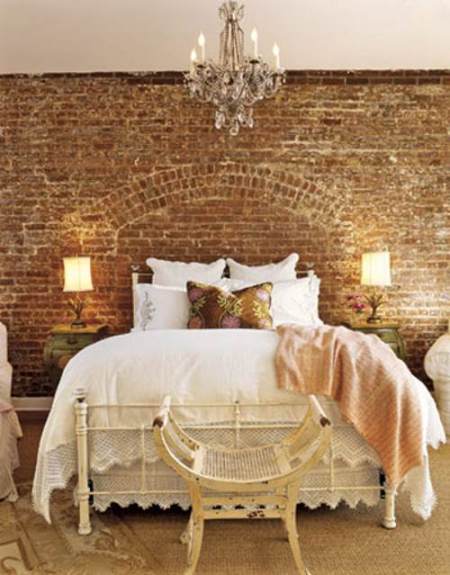 source
As I started trolling through photographs of iron beds, I quickly saw that I actually hated a lot of them.  Typically, the ones from the 1980's-1990's with two many flourishes.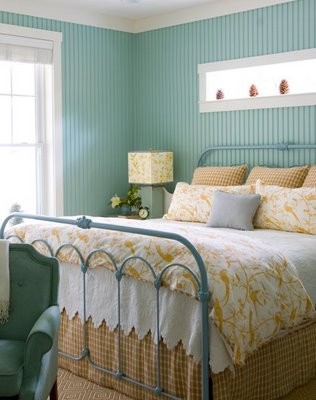 I also noticed that I only really love the painted ones.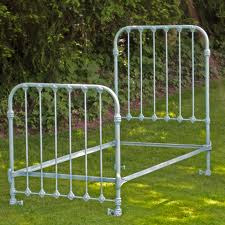 Especially the vintage and antique ones.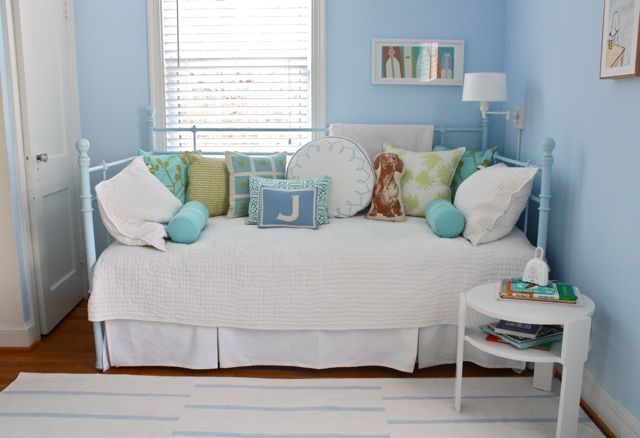 Iron beds abound in local classified ads, Craigslist, and Ebay.  Just remember – you can repaint them in any fun color you wish!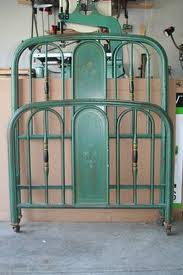 Craigslist Iron Bed
If they are a little rusty, you can typically remove that with a little steel wool.  Just don't buy one that has heavy rust or that is rusted through in significant places.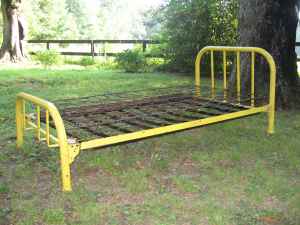 Craigslist Iron Bed
Is there any kind of bed more romantic than an iron bed?  If you say a waterbed, you may be reading the wrong blog . . .