You've heard about Annie Sloan's infamous chalk paint, right?  I guess The Decorologist gets around, because a few weeks ago their PR person was kind enough to send me a "starter kit" to experiment with!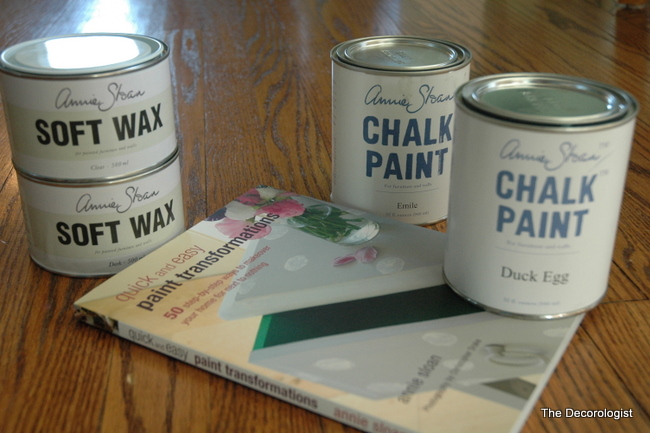 They must have heard I have a ton of painting projects on my to-do list, and that I'm not a huge fan of sanding and priming.  What, you say?  No sanding or priming???  You heard me right – the rumour is:  Annie Sloan Chalk Paint will adhere to ANYTHING.  With NO sanding or priming required.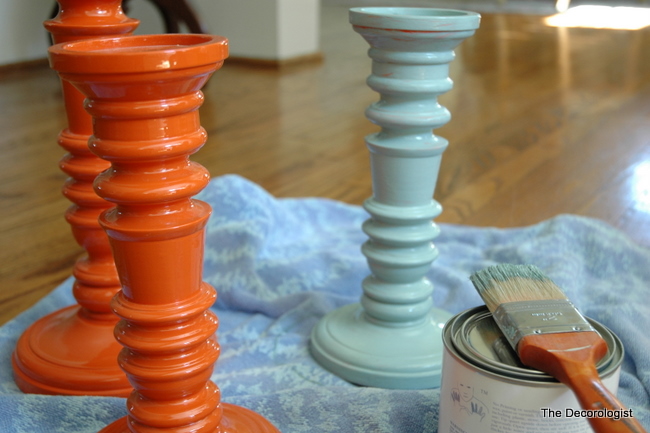 No Sanding or Priming – Yahoo!
I've heard tell that it works on unfinished and finished wood, painted finishes of all kinds, melamine cabinets, plastic, and metal.  Wow!  So will it work on these super-shiny orange candlesticks from Pottery Barn?  You're about to find out.  Below are the candlesticks after the first coat of paint.  I was afraid the paint  would be runny and streaky, but that was not my experience.   It brushed on great – very similar to regular latex paint.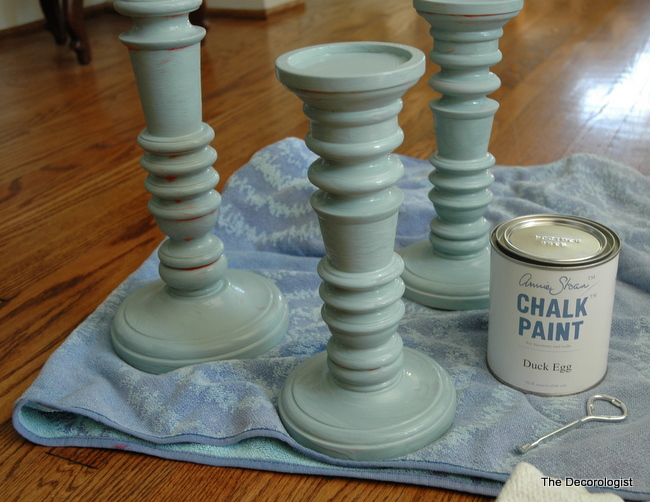 After One Coat of Chalk Paint
The paint dried fairly quickly.  I was able to recoat in an hour.  It dried to a very matte, chalky finish.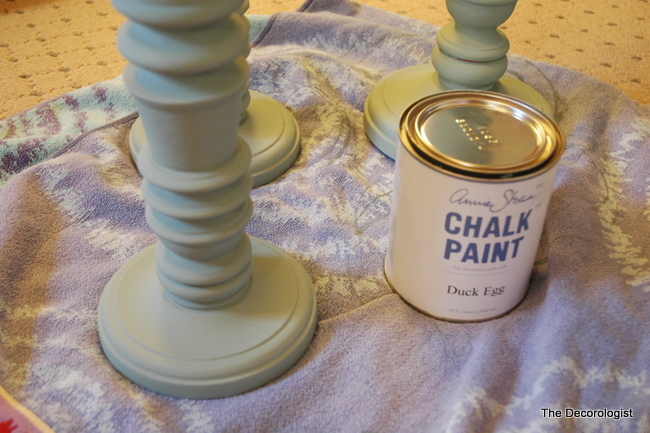 After 2nd Coat of Chalk Paint Dried
The next day, I applied Annie Sloan Clear Wax to  the candlesticks with a brush.  Then I buffed them with a clean cloth to get this nice eggshell sheen: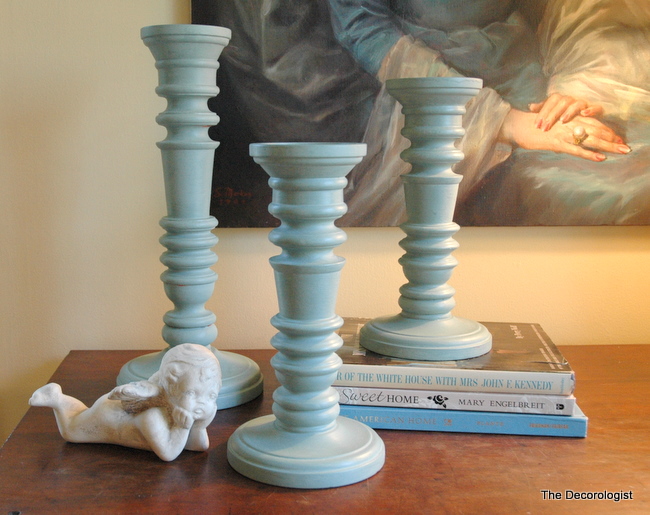 Duck Egg Blue Chalk Paint with Clear Wax
They turned out so pretty!  I really like them the way they looked with the clear wax, but the client I am doing these for prefers a more weathered look.  That's where Annie Sloan's Dark Wax comes in.  I simply applied the dark wax lightly with a different brush, then buffed with a clean cloth.  I could have gone heavier, but I didn't want to overdo it.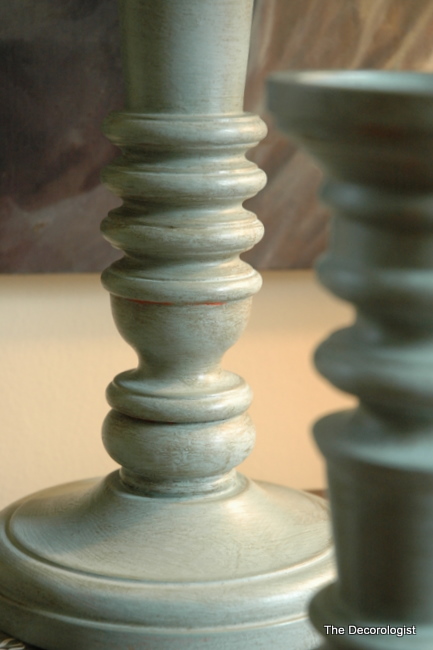 Duck Egg Blue with Dark Wax
Another option would have been to sand the edges after applying the clear wax and before applying the dark wax, but these candlesticks are not wood and I didn't especially want the orange to show through.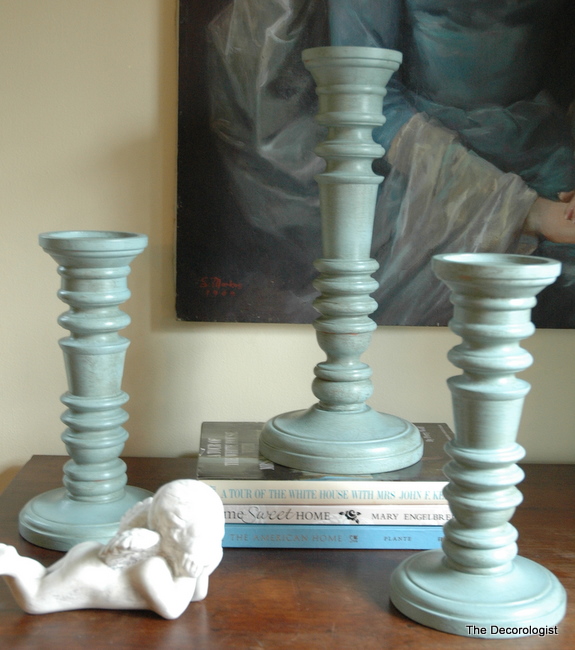 Duck Egg Blue with Light Coat of Dark Wax
Which do you prefer – the clear wax or the dark wax?  I love them both, and I can't wait to get started on some larger projects with Annie Sloan Chalk Paint!  I've got a cabinet, two monster armoires, and a cedar-lined closet to tackle now . . .
The one and only Annie Sloan will be holding a one-day workshop on March 26th at the Courtyard Franklin Cool Springs Hotel!  Seats are limited, so find out more now about this workshop or the others on her U.S. tour at http://anniesloanunfolded.com.