If you live in or have visited the deep South, you may have noticed a popular color on historic houses called Haint Blue.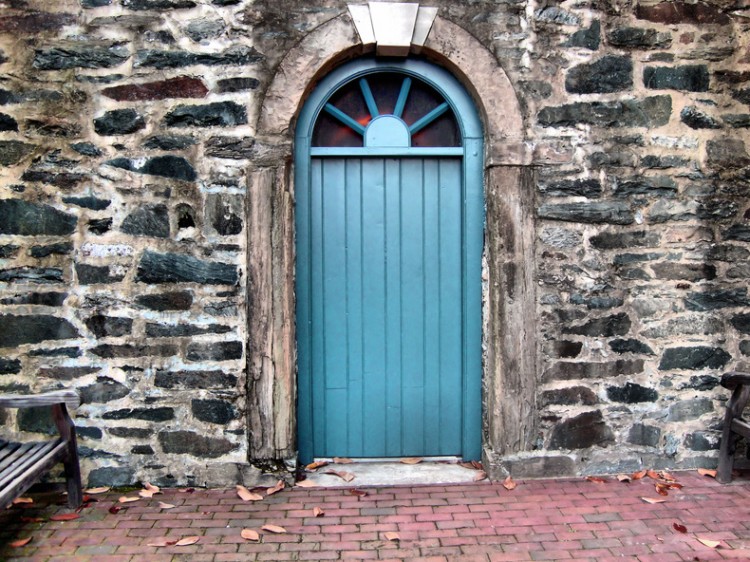 You'll will find these blue and green tints on windowsills, mullions, shutters, doors, and/or porch ceilings of many historic homes.
 via Pinterest
Haint Blue was first used on the simple shacks of African slaves (Gullah) to ward off evil spirits. More of that history can be found on a blogsite called Curious Expeditions.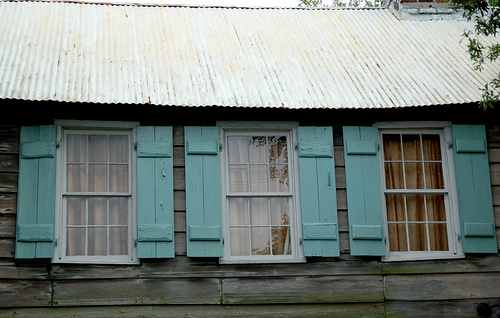 Superstitious or not (I am NOT), Haint Blue is a gorgeous accent to any exterior and can even keep birds and insects from nesting in the eaves of your porch.  It is believed that they confuse it with the sky, so they seldom attempt to nest there.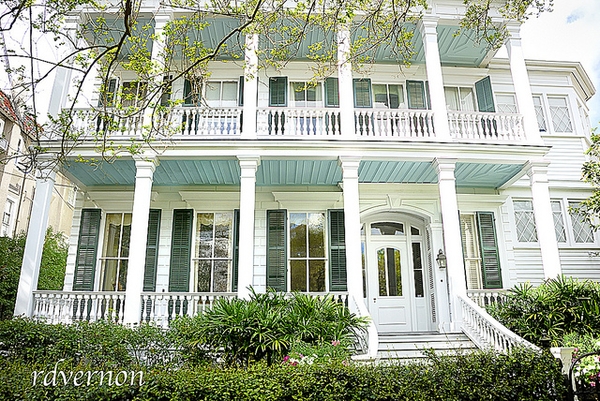 via Pinterest
As you are seeing, Haint Blue isn't one specific color.  It's definitely a blue-green or a green-blue, but can be light or dark.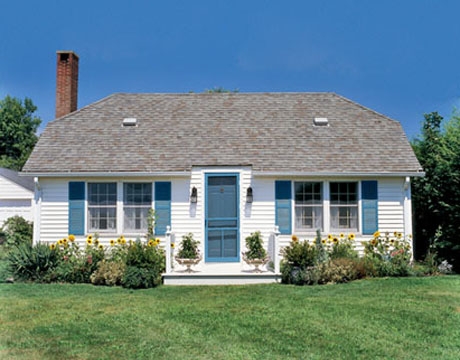 These blues look great with a gray roof.  You might want to try some options from Benjamin Moore, including Wythe Blue HC-143,  Kensington Green 710, Calypso Blue 727, or Varsity Blues 756.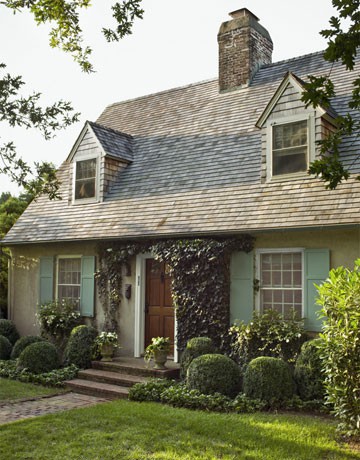 via Pinterest
Haint it lovely?
Share this Post