I bet you'd never thought I'd say this, but there are situations where you should NOT paint that old wood paneling.   Usually, there's nothing that will update a room faster than painting the dated wood paneling.  See this post.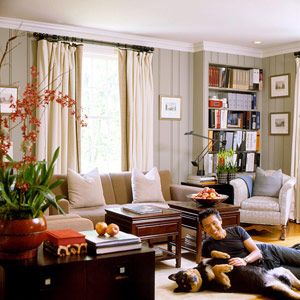 Last week I did a design/color consultation with one of my readers, who had written me for help with her dark paneled den.  She felt she might be ready to take the plunge and paint it – if I thought it would improve the space.  This is what I had envisioned her den might look like: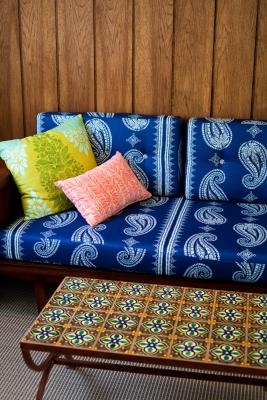 Not so.  After touring her charming home, I came to a different conclusion than she expected.  You see, her den was panelled in barn wood and was stained blue when it was installed 35 years ago.  The color has patinaed over time and it now resembles the hugely on-trend silvery, limed wood that's showing up in every design magazine out there.  Her paneling is much darker (and more blue) than this photo, but it is still in the family of this look: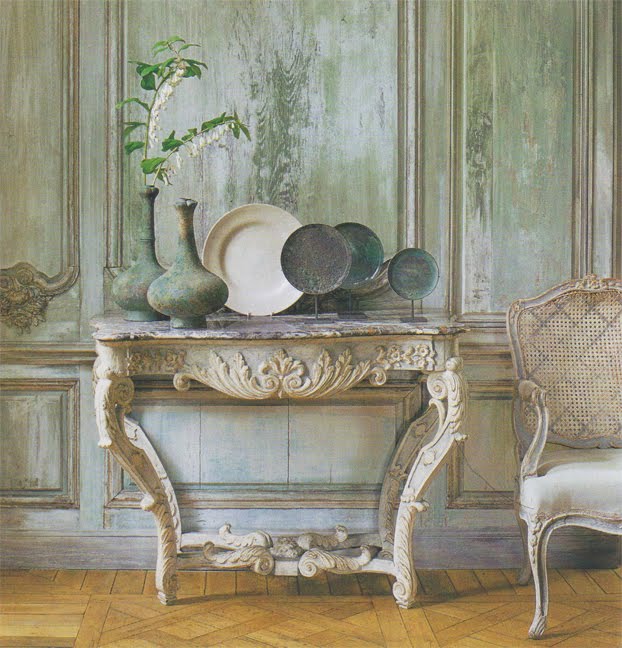 So I say, "Don't paint the paneling.  You're on the front end of a trend that will last for at least 7 more years!"  But since the room feels a little heavy, she wonders if she should paint her 2-story brick fireplace.  Things that make you go hmmmmm.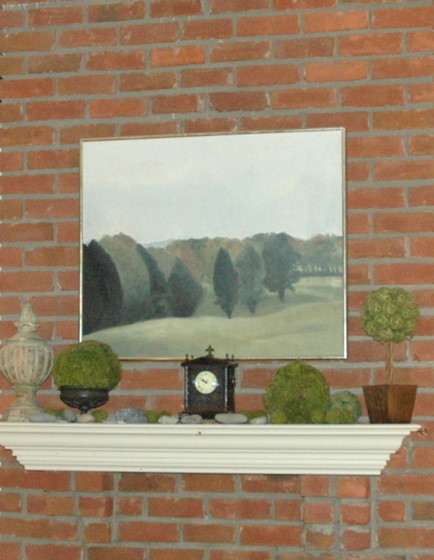 Kristie Barnett
Upon inspection, I see that her fireplace brick is quite fabulous – very nice red, not a hint of orange.  And the bricks are larger than normal – she informs me it is "queen's brick" that is no longer manufactured and was brought to Nashville from Virginia all those years ago.   So I say, "Don't paint the brick.  You will regret it in 10 years."  So how will we lighten up this room and make it feel fresh and current?  The bookcases flanking the fireplace are painted in an off-white with a peachy undertone (hard to tell in this photo, but it's peachy), and the backs are painted cinnamon.  The rest of the trim in the room is stained with the same blue stain that is on the wood paneling.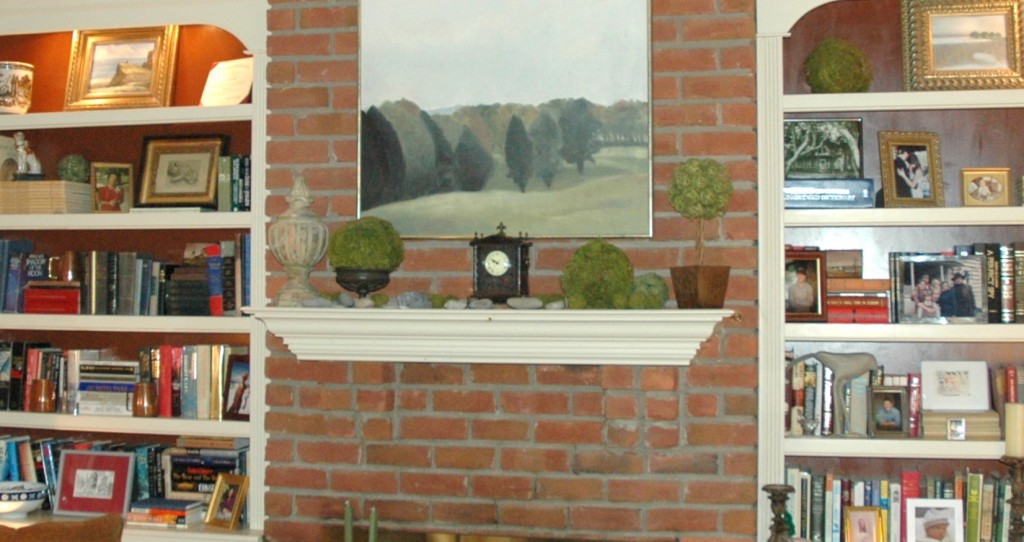 Kristie Barnett
By Jove, I think I've got it!  I decided that all the stained trim should be painted white (around all the 4 openings into the room), as well as the currently peachy-white bookcases.  Then, the backs of the bookcases should be painted in Benjamin Moore's Georgian Green.  This yellowy- green contrasts nicely with the blue-stained paneling.   This will work fabulously with her new navy sofa and avocado green wingback and throw pillows throughout the room.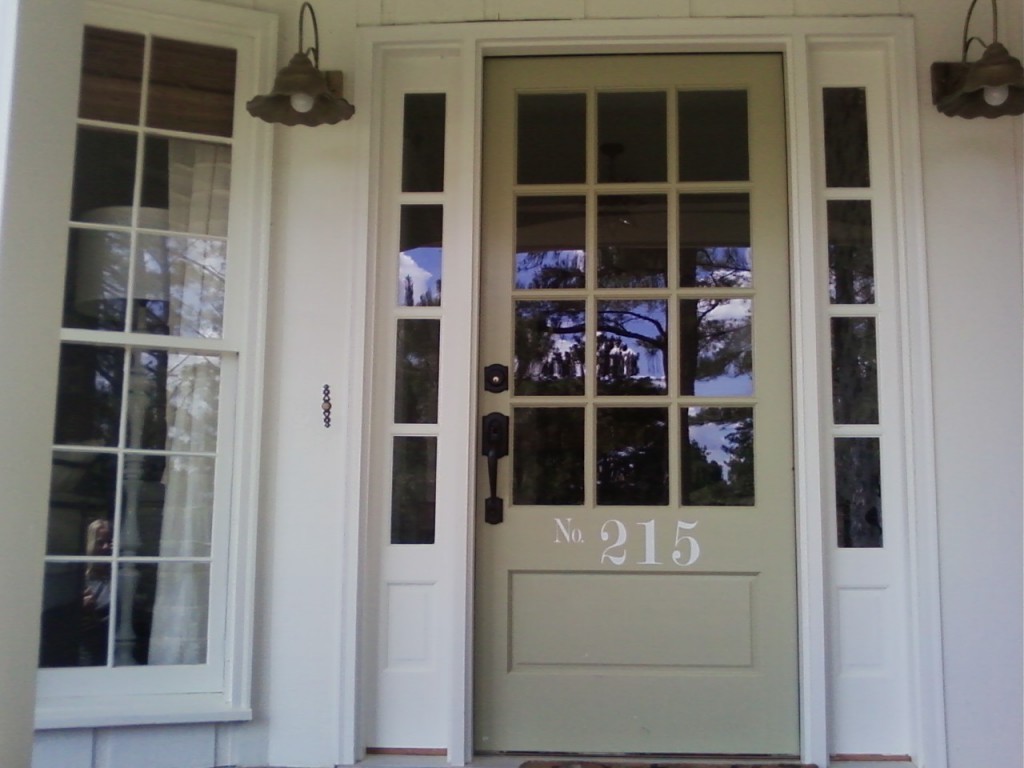 Benjamin Moore's Georgian Green
A classic room with an updated palette – that's how you take things up a notch, without throwing the baby out with the bathwater. Since my client has a brown rug on the brown hardwood floor, another way to lighten up the space is to replace said rug with a lighter, contemporary rug that works with the navy blue and avocado color scheme.  The colors are similar to those in this pillow: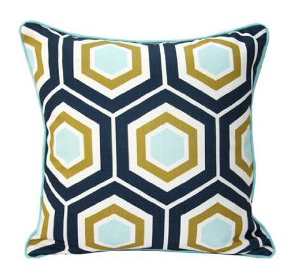 I guess the moral of the story is this:  existing elements HAVE to be dealt with, but it doesn't mean the room has to remain in 1975.  You can update a dated room without decimating the architecture that give it character and make it what it is.  Can't wait to show you how this room turns out!