I know I can't be alone. I'm dying for spring to come, aren't you? I've been putting away my winter decor to make way for the spring that I am looking forward to, despite the cold snap so many of us have been experiencing. "Hope springs eternal" is not just a catchphrase. It's what keeps us going in the coldest and longest of winters, amiright?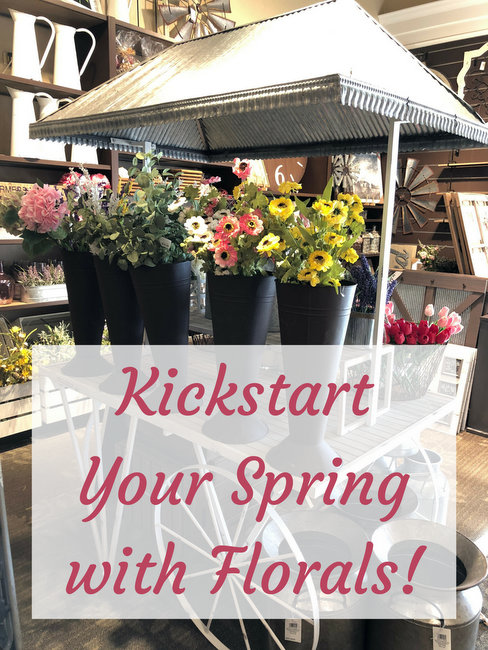 Here's the good news: the folks at Kirkland's have a fun new initiative to fuel our hope of spring: Kirkland's Flower Market!  Faux florals have gotten sooo much better than they used to be, and I use them in practically every room of the house.These are not your grandma's dusty old silk flowers – the Kirkland's Flower Market will bring to life the look and feel of your local farmer's market with an authentic flower cart stacked high with faux flower stems, vases, containers and floral arrangements.
So here's how it works: you go in to their store and you're greeted by a cart of realistic faux floral options, along with a fabulous array of vessels to arrange the florals in.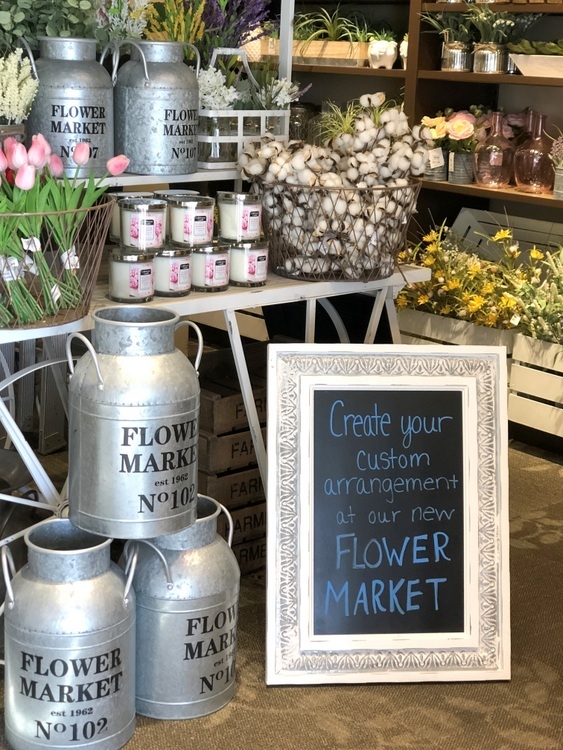 When I walked into the store, I must admit that I felt a bit reticent to start creating my own arrangements of florals. Truth be told, floral arrangement has always been a puzzling thing for me – I've rarely been able to put together a satisfying arrangement, try as I might . . . but I was willing to take a stab at it.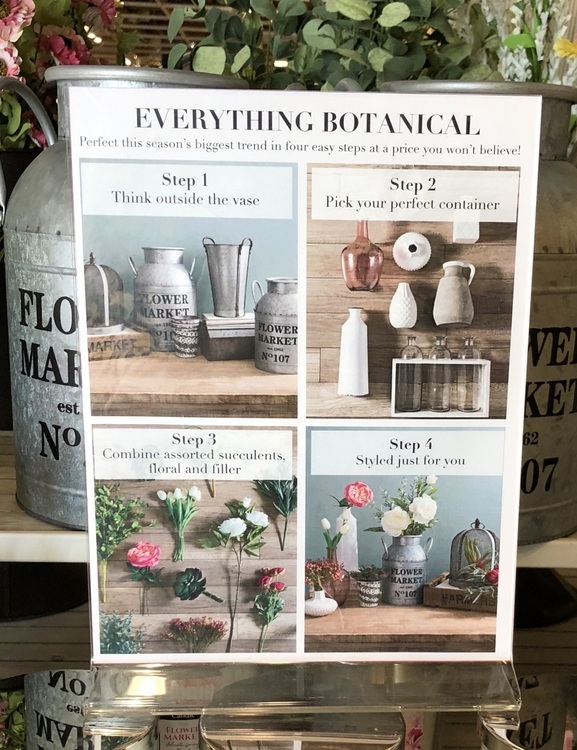 My local Kirkland's Flower Market was stocked full of all kinds of spring florals and vessels to contain them. Having a black thumb as I do, the idea of putting together a floral arrangement kinda freaks me out. But I must say, realizing they are faux (and therefore kinda perfect), meant that I couldn't damage/ruin the fragile blossoms, so why not give it a try?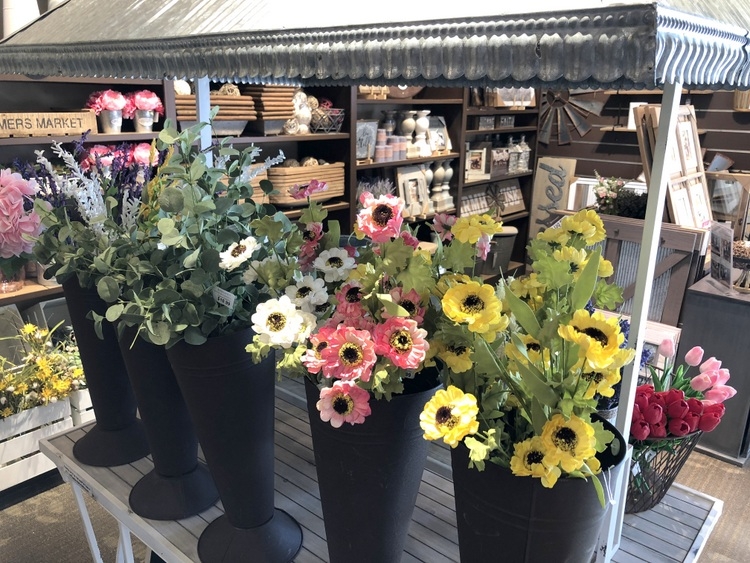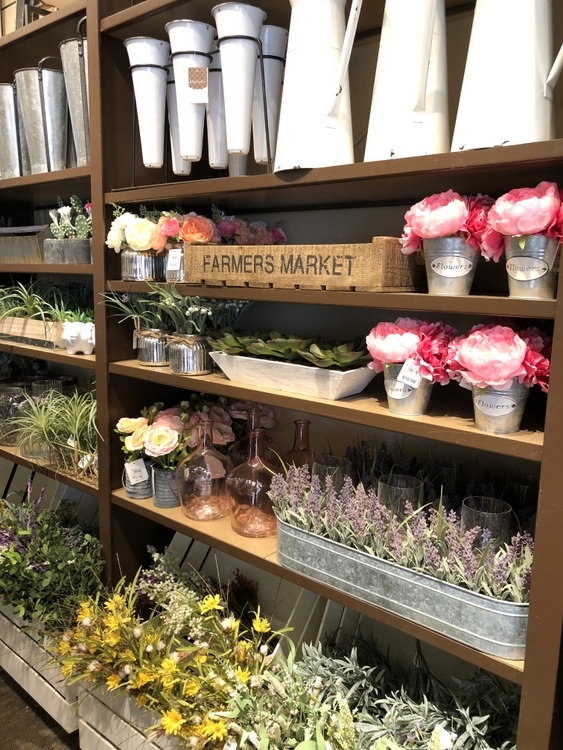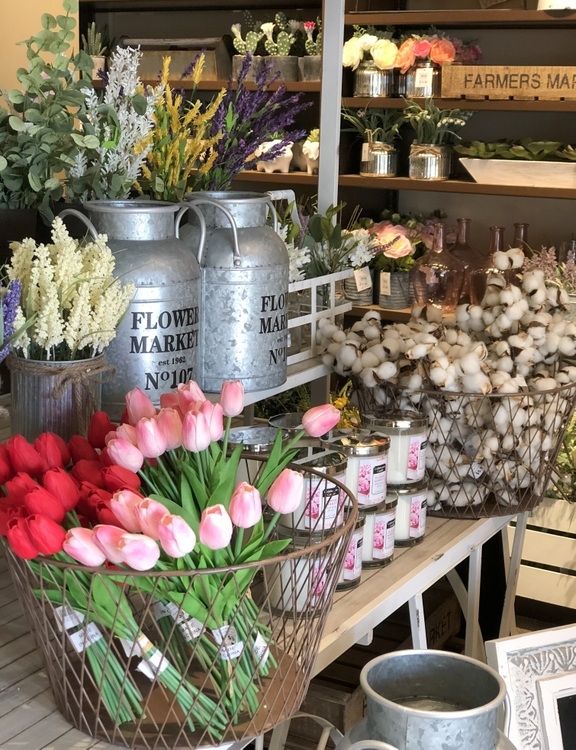 So, here's how it works: choose a vessel, then experiment with Kirkland's floral choices. It could be as simple as a farmhouse favorite. I grabbed this wood and metal trough: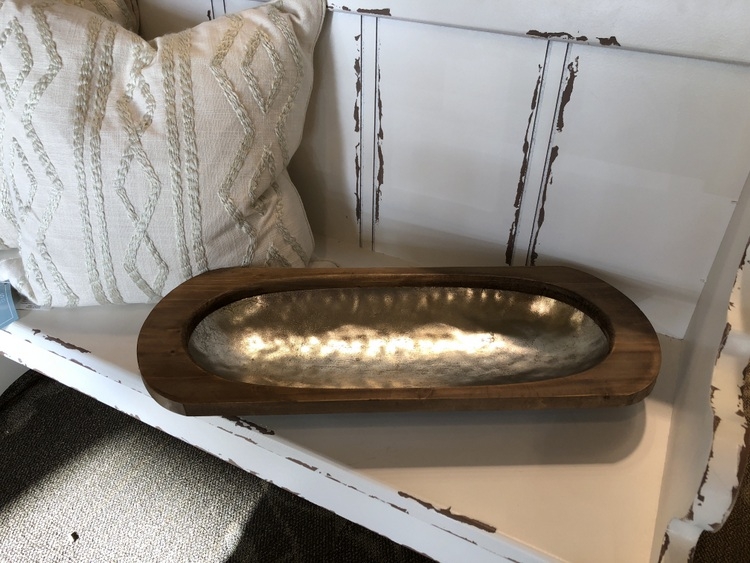 and filled it with the oh-so-popular (I am in the south, y'all) cotton sprays to create an easy-peasy centerpiece for a rectangular console or table.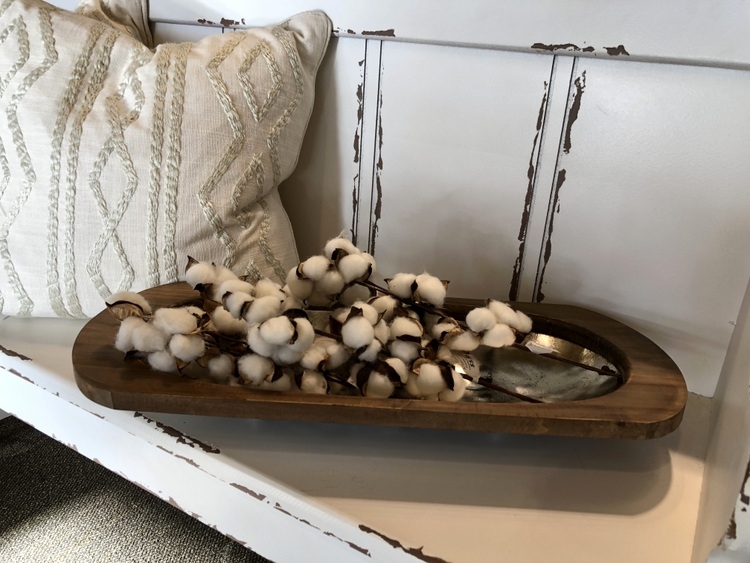 Or, you could grab a white enamel vessel like this one: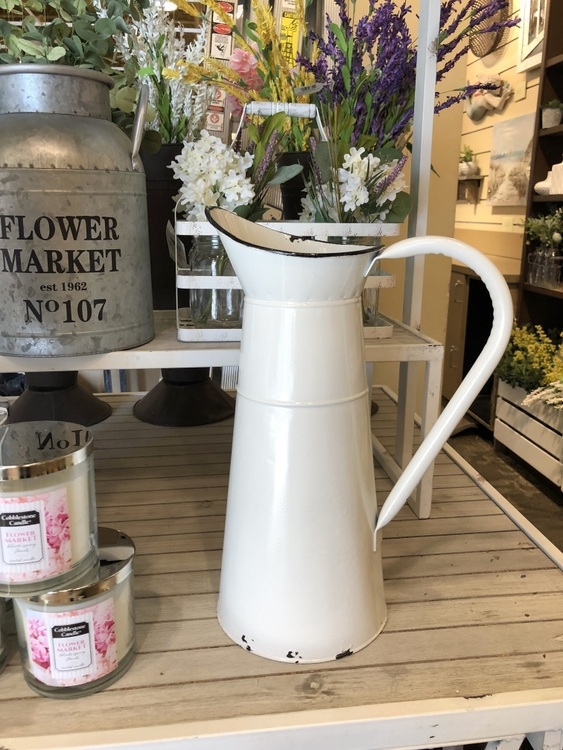 and fill it with florals and greens, like I did right in the store. A lady walked by me as I photographed these arrangements and exclaimed "How fun is that? I should totally try that!" Guess what? Kirkland's encourages you to do just that!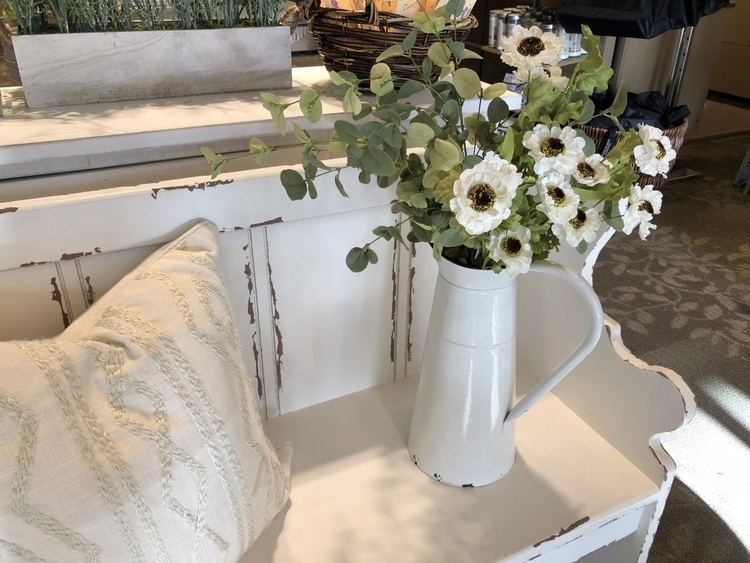 Here's a sunny arrangement I put together with a silver aluminum vessel, a few sprigs of greenery, and a few springs of yellow something-or-another. Obviously, I'm no gardener – I have no idea what this yellow plant is called, but it looks pretty darn realistic to me!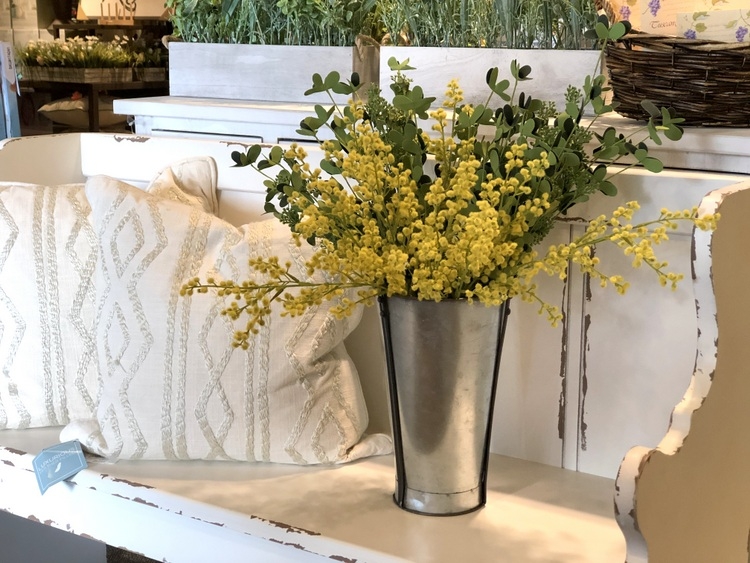 Maybe wildflowers aren't your thang. No problem – Kirkland's Flower Market also offers lots of faux succulents, which are uber-trendy right now.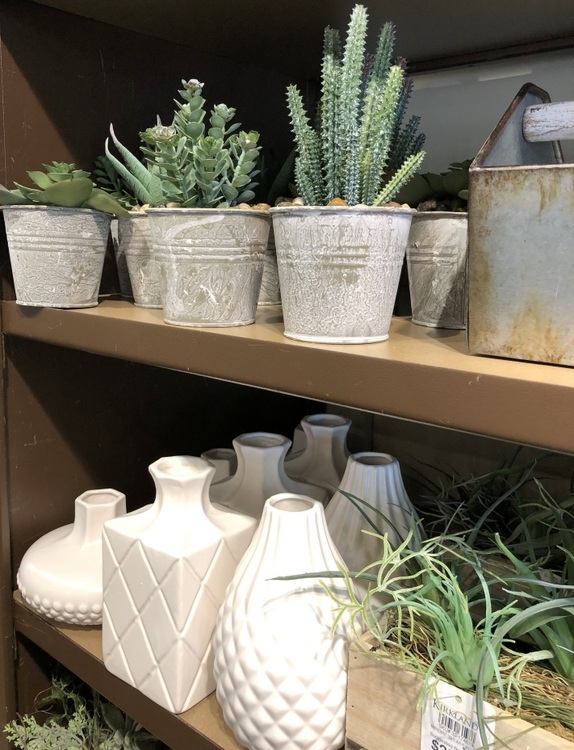 The great thing about succulents is: it's extra tricky to tell which ones are real and which ones are faux. The advantage of real succulents is the low maintenance, but what's more low maintenance than FAUX?
Maybe you feel terribly uncomfortable with arranging your own real or faux florals. Well, Kirkland's offers pre-arranged options for the floral-impaired (yes, this may be me).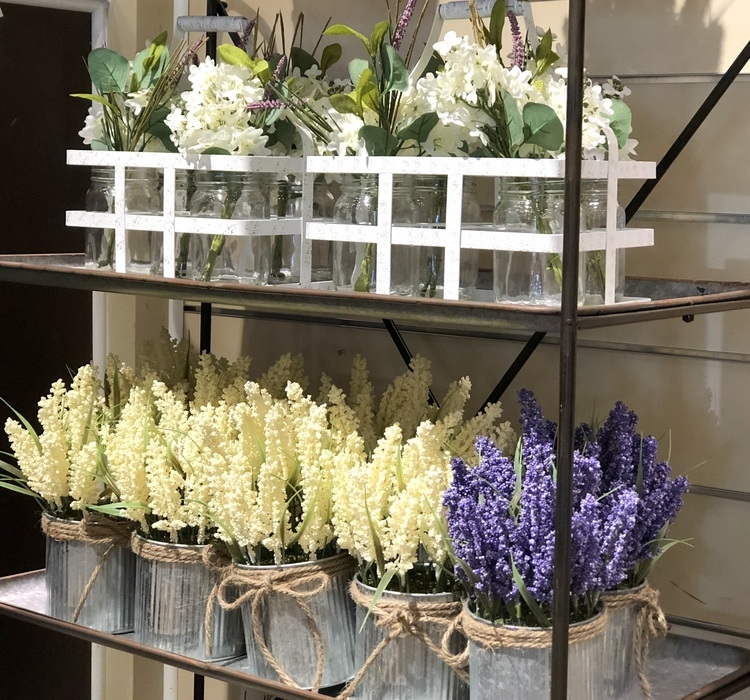 These appear to be carefully arranged by you, but they aren't. They look infinitely better than anything I could have arranged on my own: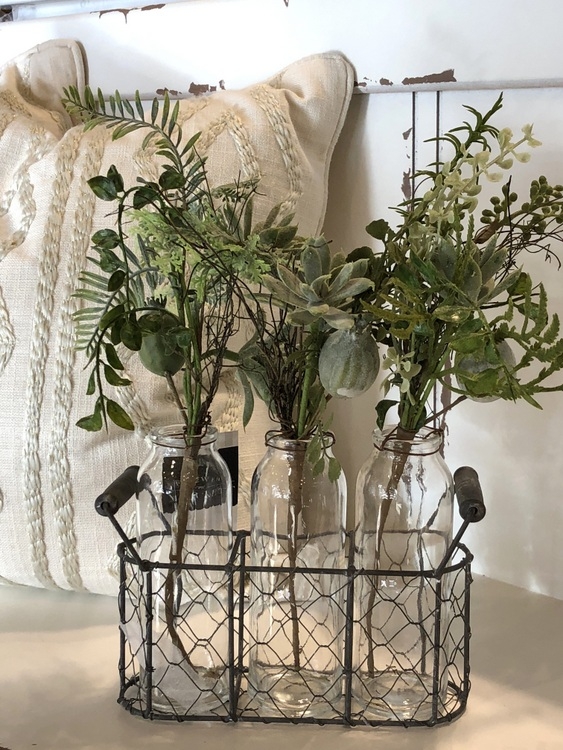 That being said, Kirkland's encouraged me to put together an arrangement on my own to take home with me. Would you like to see what a black-thumb floral designer like myself came up with? Ok, here you go – I chose an oversized galvanized bucket, two different yellow wildflowers, and some greenery to create this arrangement for my dining room table: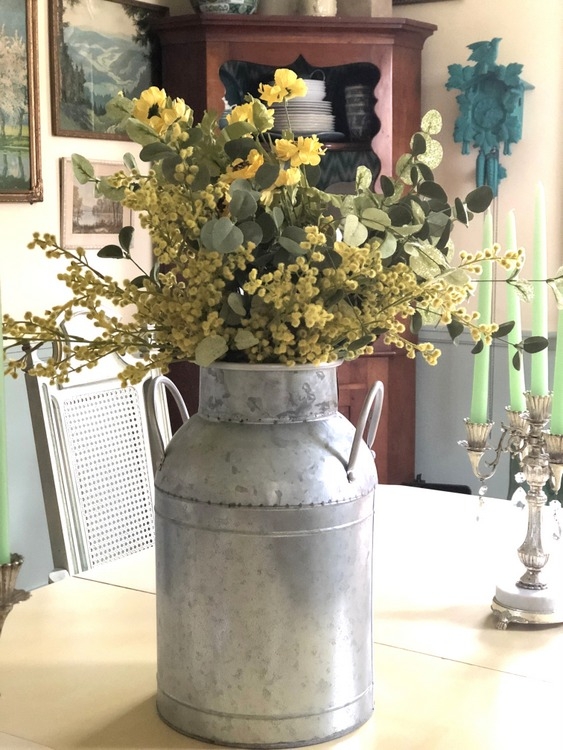 But then, I thought: it might be cool to put my new floral arrangement out on the front porch – kinda a harbinger of Spring. Here's what it looks like: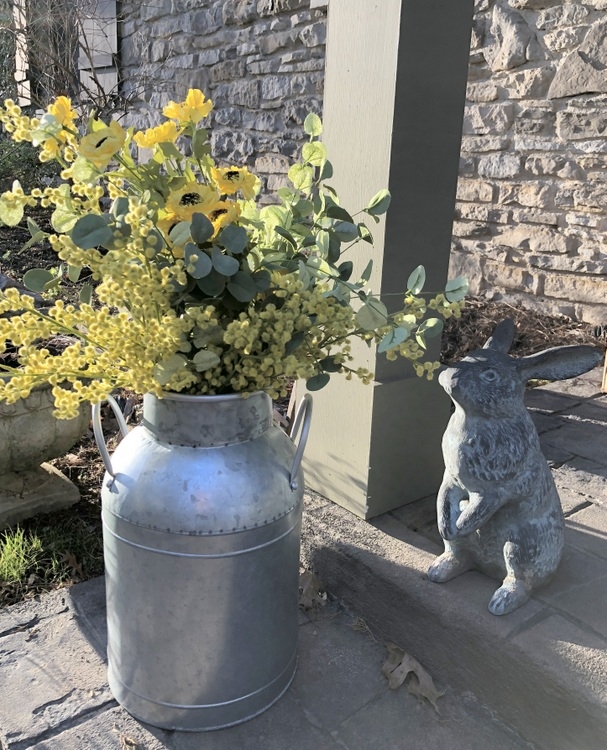 If you are as ready for spring as I am (even if the weather isn't cooperating), you can get inspired at Kirkland's – just click on this link to locate a store near you: Kirkland's Flower Market. Create your own arrangement, or choose a pre-arranged floral masterpiece to get your home in a spring kinda mood!
This post is sponsored by Kirkland's, but the opinions are purely my own!