I wanted to do something really different for my Christmas decorating this year . . .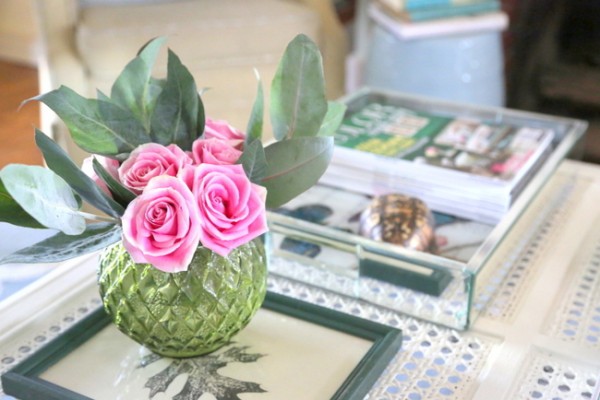 I have slowly been removing red from my Christmas decor over the last few years – I'm definitely more of a pink kind of girl.  But I wanted to do something really different.  It was past time for a new tree, and I thought about buying a white flocked tree – but I found that they are super-expensive, especially a 9-foot one (which is what I needed). There was another idea I had been toying around with for about two years, and I decided this was the year to just take the plunge.  I planted a Christmas tree forest in front of my picture window: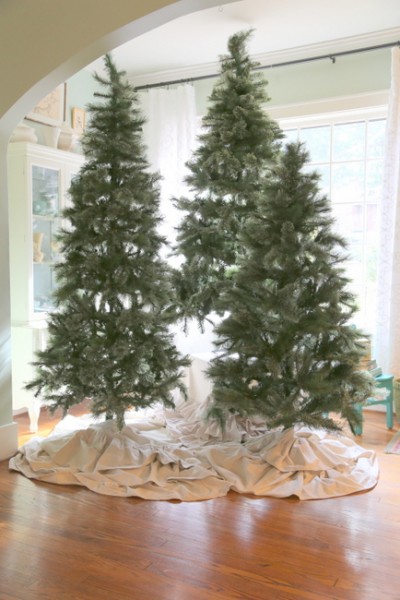 I bought the following:  a 7.5 foot Virginia pine, a 7.5 foot slim Virginia pine, and a 6 foot Virginia pine to take the place of my previous 9 foot Douglas Fir.  The color of the Virginia pines are more variegated and the tips look kinda frosted. I used painter's drop cloth to create the skirts for my Christmas forest.  I elevated one of the 7.5 foot trees on a small table – that was cheaper than buying a new 9 foot tree!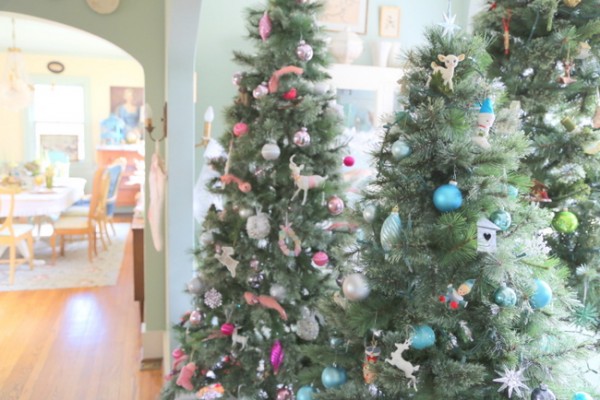 One tree has mostly pink ornaments, another has mostly turquoise, and the largest one has mostly green and a bit of red (there are some special family ornaments that just don't go with my color scheme).  I know that many of you decorate more than one Christmas tree, but have you ever clustered them like this?  It really is quite stunning!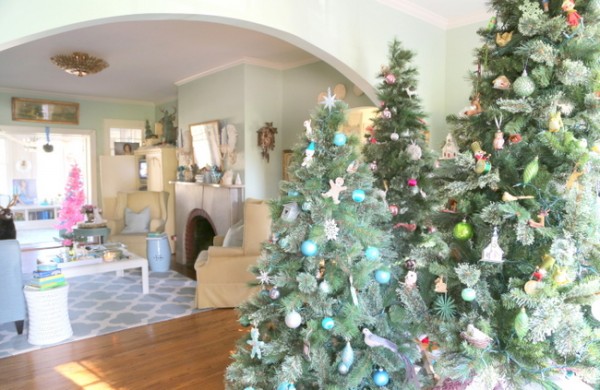 I'm going to show you around at a bit of the rest of my decor, then I'll show you how my Christmas tree cluster looks all lit up.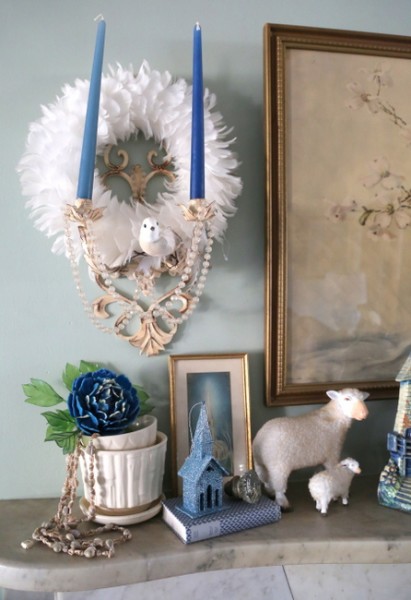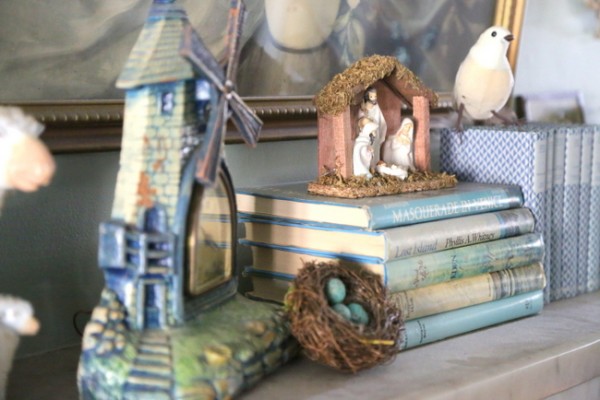 I found this glittered turquoise deer at HomeGoods a couple of years ago, and he's still one of my favorites!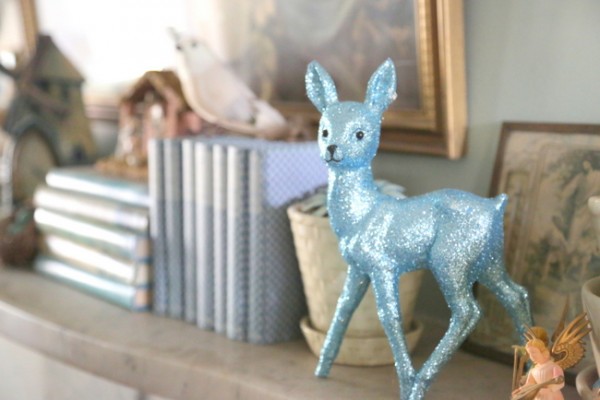 I scored this collection of pink ceramic reindeer and Santa at an estate sale a few months ago.  LOVE.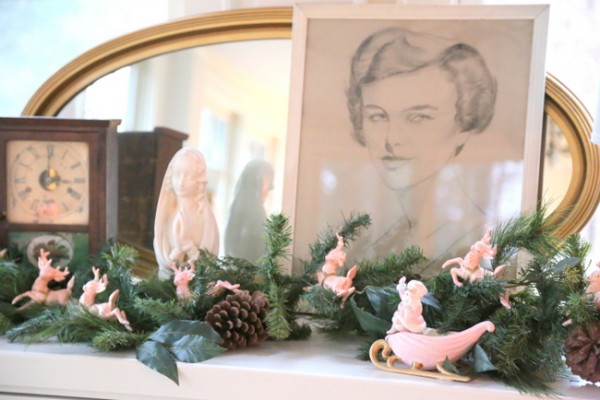 Much of my Christmas decor is deer and bird-related.  Just in case you hadn't noticed.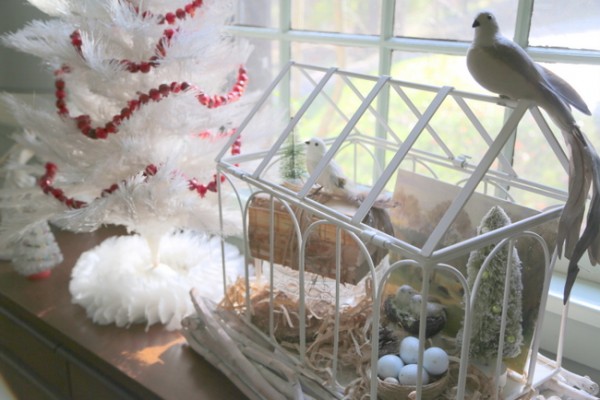 Here's a close-up of one of my Virginia pines – see how it looks frosted, but without the mess of flocking?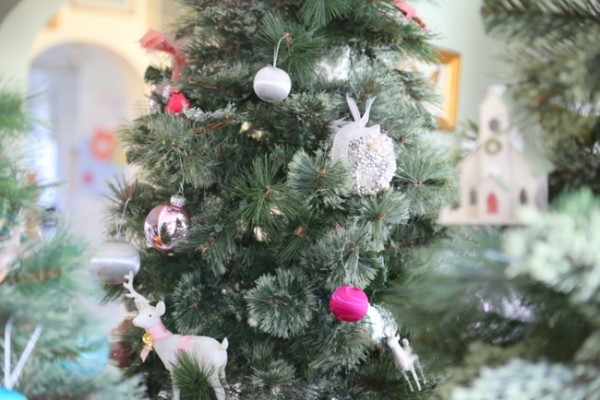 I do have a small flocked table-top tree, but the white stuff sheds everywhere.  It's so cute, so it's worth it – but if it were bigger, I might get sick of the constant "snow" on my hardwood floor.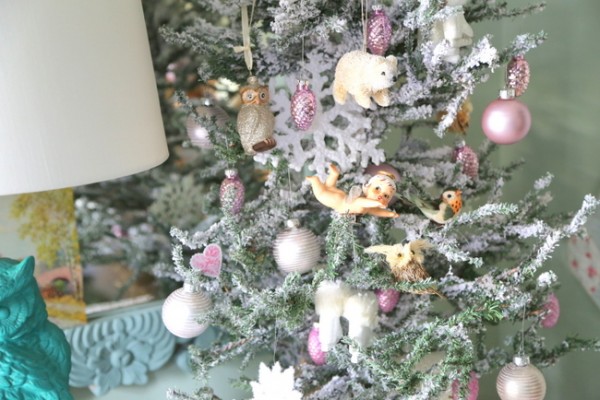 Ok, now here's my Christmas tree forest with all the lights on!  From this view in the mirror, it looks like there are even more trees.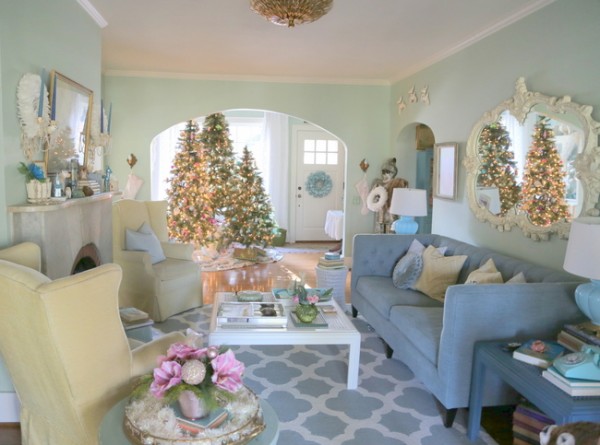 This is my favorite Christmas decorating yet – it's like Candyland up in here, and I am loving it!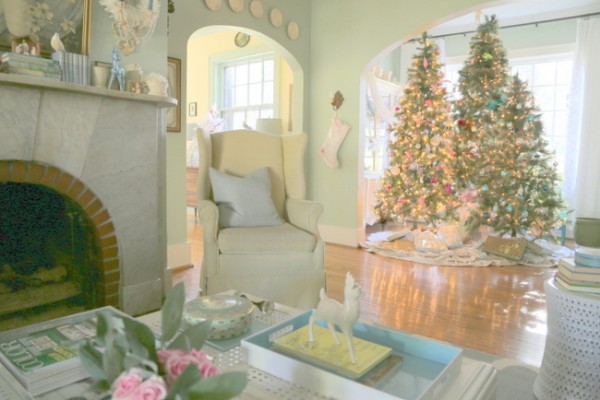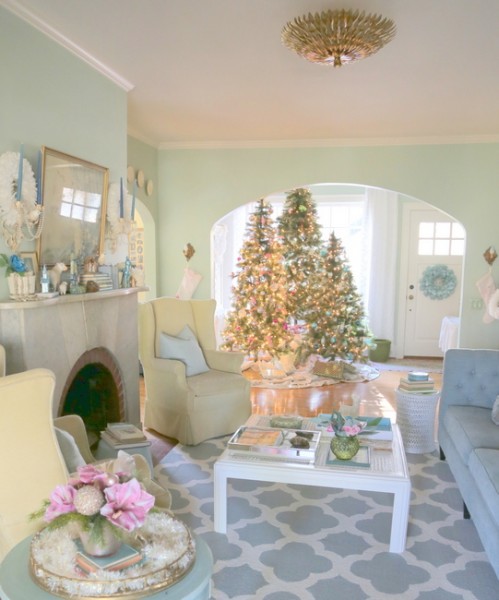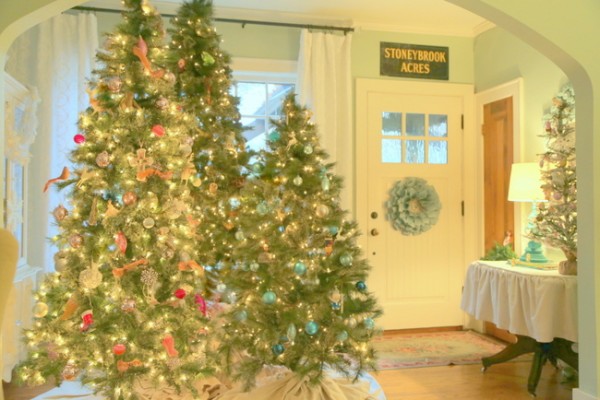 Christmas Tree Cluster 
Are you trying anything new and different in your Christmas decorating this year?  We'd love to hear what you're doing!  And please check out the preview for my new Furniture Arrangement Advanced course, now available online. Learning all my tricks for arranging your furniture and decor may be just what you need for Christmas . . .