Whew.  Yesterday was a very long and busy day – I got my car stuck in the mud in the morning,  conducted an Exterior Color Consultation in the rain, and then did a Speed Staging in the late afternoon.  More about the Speed Staging in a future post, but for today I am reposting a post from last year especially for color-lovers everywhere:
Although I love to send vintage or vintage-inspired Valentine's Day cards, I thought it might be fun to send out something like these instead: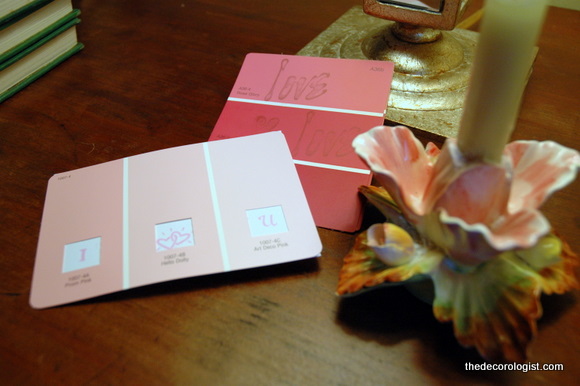 Handmade Valentines Using Paint Swatches
I picked up these paint chips at Lowe's while I was shopping for lighting and plumbing fixtures for a client this week.  The paint swatches with the holes work great – just glue card stock to the back and stamp in the white spaces that show through.  You can get a million different decorative stamps and ink at Michael's.  I got the idea from Vanessa over at Silly Eagle Books.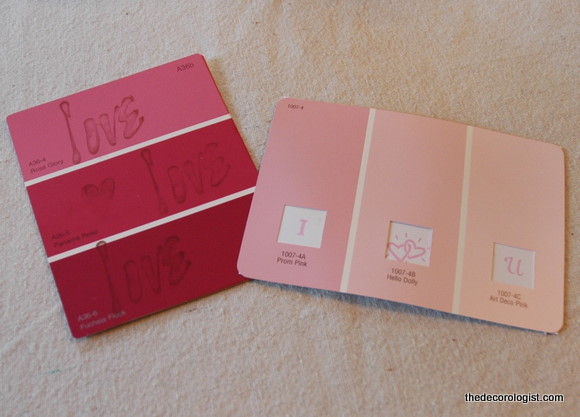 Paint Chip Valentines
Follow me on Pinterest and you'll find my pinboard, Paint Swatch Crazy, for more ideas for crafts made with paint chips!
Share this Post