I got the coolest gift today – I just had to share!   Isn't this the coolest sign EVER???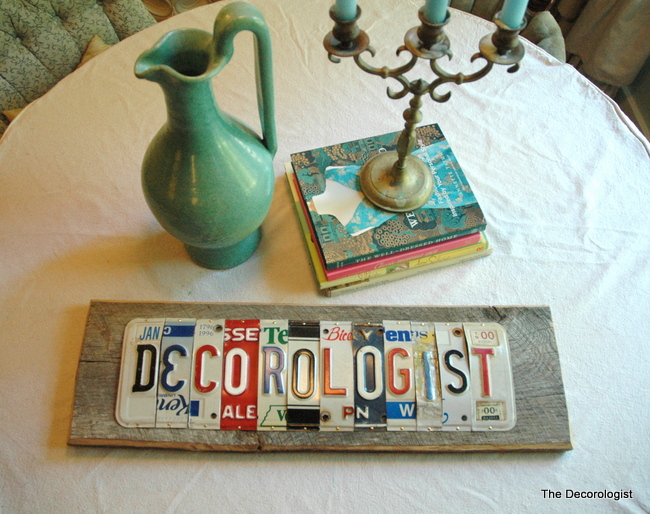 My Own Sign!!!
Dana Tucker and her husband have a fabulous painting business called Bella Tucker Decorative Finishes.   Recently, Dana launched her own PR company, called Forest Home Media.   She dropped by my home yesterday and gave me this fun sign she had made especially for me!  It was made by a local artist who uses old license plates to make these personalized signs.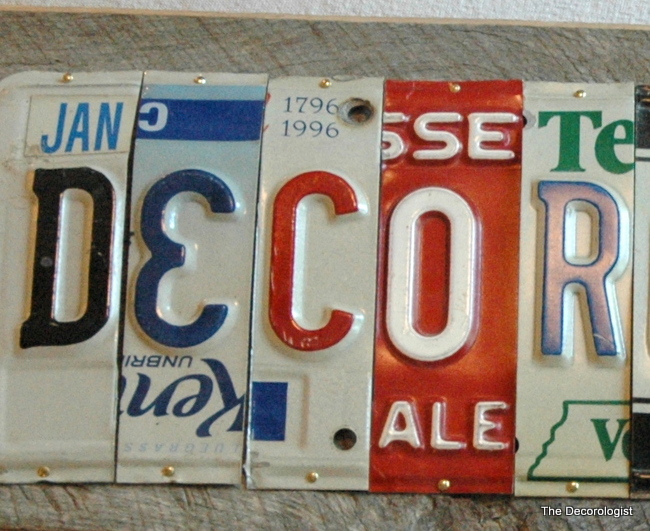 After spending  half a day in the emergency room with my daughter the day prior, what a wonderful gift to brighten a crazy week!  Oh, and my daughter's fine – just a minor freak accident.  I won't get into the details, but let's just say she won't be eating any Pringle's in the near future.  Hope you have a fabulous weekend!